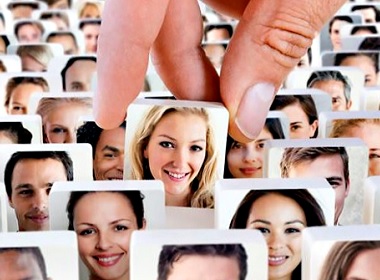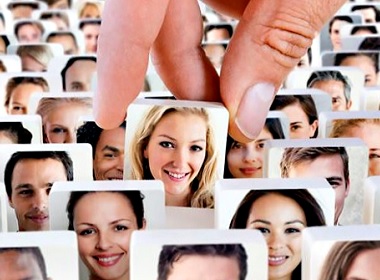 I have been writing about dating scams since 1999. It was the reason why my first blog womenrussia.com became so popular.
Unscrupulous operators of marriage agencies target single people who are desperate for a relationship, and it's not just men who are getting hard done by.
Russian women endure their unfair share of dating swindlers in their homeland, too.
Marriage Agency Models
Young Slavic women are invited to be "marriage agency models" and pose for photos, with promises of money, expensive gifts, and passive income from the earnings of their profiles on pay-per-message dating sites.
They are also lured with propositions of earning $10/hour plus shopping sprees when their "grooms" are visiting.
In reality, once a girl posed for photos and allowed the marriage agency operator to take copies of her documentation, she has no control over what happens to her pictures and credentials.
They could be sold to another operator, uploaded online to any site, used for many years, and she may never be able to see any money. Who is she going to complain to?
Translators
Schools in Russia and Ukraine teach English for 6 years, as a part of the compulsory curriculum. As such, plenty of English teachers are educated at universities to fill the positions.
With the introduction of a mandatory second foreign language at Russian schools in 2015, even more teachers of foreign languages would be required.
But salaries of government workers such as educators or medical doctors are dreadfully low. This is why teachers of foreign languages often seek to supplement their incomes with part-time jobs.
They answer ads regarding vacancies of translators in marriage agencies at online job portals, thinking they will be required to interpret for genuine love seekers and "help two lonely hearts to connect".
When they apply for a job, they are told that their responsibility would be to correspond instead of the girl in the photos (a "marriage agency model"), who, the operators insist, is sincerely seeking a partner, and the translators would be helping her.
But this pretence is only for the job listings. When the translators come for training, they are told that their goal is to keep a man interested but ensure he doesn't attempt to visit.
To remove ethical dilemmas, foreign men are portrayed as "inadequate", greedy, and arrogant, with the implication that scamming them for money wouldn't be such an awful thing morally.
Some translators agree to perform such work and "perpetrate the dream" for the benefit of the agency, earning commissions on payments by men.
Translators have no guarantees of income either, and there are reports about substitutes who were working for months, but only got paid once or twice in the very beginning, after which they were told about problems with payments and made chat with foreigners for free, until they decided to stop working.
Since translators-substitutes work online from home, there is not much they can do when they are scammed.
Here is what one of commentators on my blog wrote about translators who are 'perpetrating the dream":
"I had a friend who'd been working in "that" kind of agency for about a month by the time I met him. The job included late-time hours, minimal salary, and poor working conditions. He'd been working as a translator, the same one who helps "two lonely hearts to connect" (to be precise, the owner of the agency called it "to build a bridge that will connect separate lonely hearts"). As I remember, after two months of "connecting people" the agency's owner declared bankruptcy and no longer answered employees' calls…"
Suffice to say, translators-substitutes didn't get paid.
Russian Women Seeking Relationships
It's a known fact that women greatly outnumber men in Russia (86 men for 100 women).
With most people being in relationships, some single girls estimate that there are 9 women for each single man in Russian cities.
Dina Karpitskaya is a writer for one of the largest Russian newspapers MK.ru. In her article "Girls for Fast Cooking", or "Fast girls" (a la "Fast food") she writes:
"Talking about relationships as a culinary dish, the man is playing the role of a chef. His responsibilities include "preparation" — courting. Calls, walking the lady home, romantic walks in parks. However, all of this is no longer needed, categorized by the curt term "boogers in sugar". That's how chefs lost all their qualifications due to the lack of practice. And, however cynical this sounds, women turned into a fast food for men, into a cheap, mainstream foodstuff for quick cooking."
In the words of Dina, in the Russian capital "gorgeous girls walk the streets and entertainment venues in herds, literally."
"The prey comes to your hands by itself. Moreover, this food cooks itself."
She describes one of her recent encounters with a guy at a holiday resort by the sea.
"Dear, sex is a normal thing," the man was trying to convince her. He simply invited himself to the table, bought some wine for the company. Then he offered to move to another place to continue communication but warned that he would be only interested if the night ends at his home with a more intimate encounter.
"If you don't want, maybe your friend will agree. But I don't mind a threesome…"
The caviler was pretty upset when his offer was declined.
"He didn't even bother trying to tell girls about love or relationship, to get them to bed," Dina was appalled, apparently preferring to be misled rather than asked directly.
Dina's experience with dating Russian gentlemen is complemented by her encounter with a local dating agency while seeking a relationship.
She stumbled upon the Russian marriage agency after listing a profile on a dating site, Karpitskaya explains in her story. After a couple of days of dull communication with "simpletons", she connected with a nice guy named Maxim, an attractive gentleman in a suit, whose picture was taken in a lovely looking business office.
In Dina's words:
"In his portfolio was everything that every girl would like: well-off, not married, without bad habits, wants to have a family and kids very much."
(Read this post, the coincidence is uncanny.)
"Maxim isn't talkative, and immediately moves to the point: I like you very much, but I am a busy man, I have a serious business, I have no time to write here. Let's get to the business — send me your phone number, and my assistant Ludmila will call you. You shall discuss all details of the meeting with her."
Dina followed the instructions, and immediately got a phone call inviting her to an interview to a marriage agency office. She was surprised when the first thing she was asked was about her employment.
Unemployed are of no interest to marriage agency operators of that type, because they make money on single women seeking relationships by charging them for services.
When Dina arrived to the interview, she was asked to describe herself. She didn't want to do it and demanded to see the profile of the man she was supposed to be meeting, but the marriage agency administrator was merciless. "First tell about yourself."
Dina answered a few questions, only to be told that she was irrevocably unsuitable for Maxim, and didn't meet his very particular requirements.
"But don't worry, we have a lot of great men in the database," the administrator told her. "Right now, in this very minute, I can show you some very hot offers."
The manager demonstrated her several listings of men who were all well-off and vigorously wanted to get married and start making babies as soon as possible.
Dina had the feeling that the photos looked very much as if they were downloaded from photo stock websites.
To access this wonderful world of amazing men would cost her only 5 times the minimum wage: Dina was asked to sign a contract for 6 months for 30,000 rubles (about $453).
The minimum Russian salary in 2015 is 5,965 rubles ($90).
The marriage agency officer was in no doubt that she would be able to find a match for Dina within 6 months, but refused to let her see the Contract for Services. First Dina needed to pay the money to the cashier, and the documents would be ready once she had paid.
"You should think properly, Dina, 30,000 is not a lot of money for a woman's happiness. For this money you are guaranteed not only a decent groom but also a consultation of a psychologist, professional photos, and the ability to meet prospective candidates not somewhere in the street but here, securely."
"If you pay less than 30,000, don't expect anything good…"
When Dina stated that in her opinion it was a scam for gullible maidens from the countryside, she was immediately escorted out by 2 security guards.
Certainly, a savvy correspondent wouldn't buy into an elaborate setup, but there are Russian women that do.
Apparently, hundreds (or maybe even thousands) of Russian women seeking relationships fall victims of such schemes every year.
Anna, a medical doctor from Moscow, told her story to MK's correspondent.
Being in her 30s, Anna was getting concerned about her single status. Together with a friend they registered on a local dating site, and got the same type of bait: The man of her dreams, who requested she contacted an agency, since he was too busy, and this was the way business people did it those days, by hiring an agent.
After being confronted with the "bait and switch" setup, Anna paid 22,000 rubles ($331) to the agency, which sent her to a psychologist.
While the consultation with the psychologist was free of charge, the verdict given to the unlucky-in-love medical doctor was unrelenting: She wasn't ready to date (too immature), and as such, wouldn't be allowed to communicate with prospective grooms until she attended a series of seminars, at the cost of 5,000 rubles ($75) each.
Anna attended the first seminar, where the listeners were explained that a woman was "a receiving hole", and the word "screw" was one of the rather decent terms in the vocabulary of the lecturer. Anna left the seminar in the middle, and decided to give up on the agency.
However, her friend Dasha stayed, and told her later what followed.
Dasha attended 5 seminars. She also had plenty of photos made by professional photographers, which she could do free of charge at the agency.
After completing her "education", she was allowed to see profiles of men, which she was told were clients of the marriage agency. She received 5 profiles in the first month, from which she liked 3, and asked for a meeting.
Only 2 guys agreed to meet her.
However, the first guy wasn't the man described in his profile. He didn't look like a successful banker, and his speech was illiterate.
The second candidate was nice, tall, athletic, and well dressed. He spent only 30 minutes with Dasha and left, saying he had a busy schedule. He never called back.
The administrators of the marriage agency said there was nothing they could do, maybe Dasha should have been wearing a shorter skirt…
In two months there were a few candidates, but no results. Either she didn't like the men, or they didn't call back. After several months Dasha was asked to pay again to renew the contract.
By that time Dasha had already spent around 60,000 rubles ($907) with the agency. She demanded that the agency fulfilled their promises to find her a partner, or gave her money back. The agency stopped answering her calls, and the security would no longer allow her to enter the office.
Dasha went online, and found out that she wasn't the only victim of the marriage agency operators. After comparing the notes, she discovered that the same men were attending meetings with other ladies. Her conclusion was that they were paid gigolos to meet hopeful "brides".
The female victims entertained the idea of launching a court case against the agency, but being professional women, they resolved it could ruin their reputations, and decided to simply cut their losses short.
Single People Scammed by Schemers
Finding a relationship is a task that makes us vulnerable and defenseless. No one wants to write hundreds of letters, only to be rejected.
This is why men and women prefer for others to contact them after registering on dating sites, instead of initiating communication themselves.
This is what scammers of all types use in their schemes. They are not afraid to send hundreds of letters daily (translators-substitutes on pay-per-letter dating sites are told to send minimum 350 communication requests a day), hoping that someone would respond positively.
Since they don't care who bites, they simply follow with promises of love or dates, no matter who answers.
"Bait and switch" techniques and the use of substitutes to "perpetrate the dream" allow fraudsters to collect substantial sums of money from the lonely hopefuls. The dating options they offer are as authentic as conversations through phone sex lines at $3.95 per minute. If you decide to proceed, you would be a fool to think it's for real — it's entertainment, creating a fantasy, nothing else.
But it is the emotional exploitation that hurts the most.
How not to fall a victim of dating swindlers:
Make sure you have direct, unmediated contact with people before meeting them, and can spend enough time communicating.
Be wary of "bait and switch" schemes, where you are directed to another site or service, asked additional money for extra services, or required to pay large upfront fees.
Date real people without mediators (Skype is OK). Invest your time and effort in your potential relationships — that's what makes it work.
Never pay to people for talking to you (i.e. paid chat, pay per letter).
Do not send money to people you haven't met before.
Do a reality check: Who is moving this relationship forward? If it's only the other side, it may be a setup.
If you are genuinely dating someone, don't give them large sums of money. If you consider lending your date/partner a large amount of money, tell a good friend or a consultant about it, and ask their honest opinion.
People who like you always have time for you, because they enjoy being with you. Time together and the warmth of your relationship are measures of its authenticity.
If you want to be successful in dating, you have to realize that without communication skills and ability to build relationships you will not be able to maintain a connection, even if you meet a perfect match. Spend time and money on improving your self-presentation and communication/dating skills, it will prove to be a better investment than paying someone to find you candidates for dates.
ABOUT THE AUTHOR: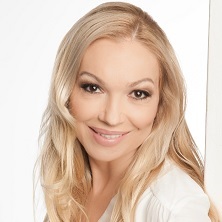 Elena Petrova is the former "Russian mail order bride" who decided to make it transparent to the world, how dating agencies scam women and men.
Thanks for visiting!
Elena Petrova
Founder, Elena's Models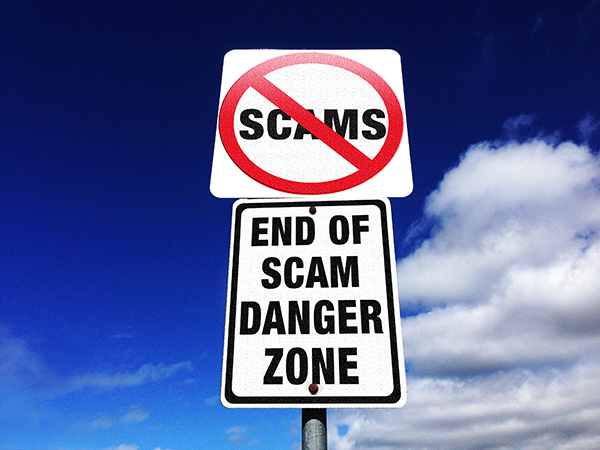 Read also: