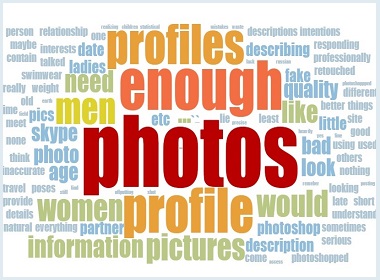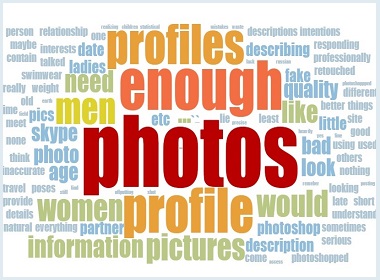 Earlier this month we conducted a poll on mistakes in profiles on dating sites, the results of this research are published below.
Methodology
374 respondents answered the survey within 24 hours on 17-18 September 2015. Answering was optional for members who were logged in to their profiles. Only 1 option out of 6 could be selected in response to the question: What mistakes do members make in their profiles most?
The respondents also had the option to add a short comment in their own words.
Results
What errors bother our members the most?
Poor quality photos not cropped to see them clearly: 26% (97)
Not having enough photos in a profile: 25.7% (96)
Posting photos that are 2+ years old: 25.5% (95)
Describing their past issues or baggage: 7.8% (29)
Writing a long profile like a novel: 7.8% (29)
Failing to spell check the profile: 7.2% (27)
It was not surprising that issues with profile pictures came on top. All three options including problems with photos gathered around 1/4 of responses each, or over 77% in total.
As such, 77.2% of Elena's Models users (nearly 4 out of 5 people) think that love seekers should put more attention to their profiles photos: They are guilty of either posting poor quality photos that are not clear, not having enough pictures, or posting snaps that are more than two years old.
Profiles that are too long and the obvious presence of emotional issues equally bother members, but scored only 7.8% each.
The least annoying for members is poor spelling: Only 7.2% members find it inconvenient.
Comments
The survey offered users the ability to add a comment in their own words, allowing them to name other mistakes that people make in their dating profiles, in addition to pre-written options (see above). Again, the theme of profile photos comes through the most profoundly.
Among other errors members named:
Too short and ordinary description of themselves
Descriptions that don't sound personalized
Lying about their age or weight
Not narrowing enough their partner criteria
Incomplete profiles
Other complaints about photos (in addition to 3 options listed in the survey):
Posting photos that have been retouched or altered
Not having casual snaps in addition to studio/staged photos
The need to include the date when photos were taken
Photos in sunglasses
Pictures with their ex
No photo at all
In Member's Own Words
Errors that annoy our users:
Not writing a great profile filled with happy thoughts, good intentions, down to earth, easy to read and understand.
Heavily photoshopped photos. This is stop. Photoshop should only be used for professional purposes not on a dating site. Women who used Photoshop do look different in natural poses.
Believing "brutally honest" is a quality. Being elegant and straightforward, is better than being blunt. Not being precise in their profile (e.g. age ranges, and expectations). Using sarcasm — not realizing it does not translate to print well.
Men who are not able and not willing to travel to meet their potential match should write this in their profiles in order not to waste ladies' time. Usually men lie that they can come, and later in Skype conversations ask a girl to come to them.
Men are not having serious intentions.
Men often lie and use women.
Sometimes men's profiles contain little information. I think that all fields must be completed. I would like to see profiles that contain at least a few photos of a good quality, at least one full length picture.
Not enough information about interests.
Being more focused on what they demand from a future partner than describing themselves.
They look for serious relationship and yet they have half naked pics posing like they are in a strip show.
Need more pictures in lingerie or swimwear.
Everything is fine, except bad photos.
Conclusions
This research is available both for men and women on our site, in Russian and English.
I am tired of writing about the importance of photos in profiles on dating sites, so I hope you can read between the lines:
"Without good photos you are wasting your time on a dating site!"
If all members had good quality decent photos, showing them in their casual clothing as well as dressed up, life would be much easier for all of us.
How to get a good profile:
Get a good quality photo + 5 or more shots in different outfits and environments. Best photos are the ones showing you doing what you love. Remember to smile! 🙂
Complete all fields.
Think what makes you the special person you are, and ensure it comes through loud and clear in your texts. But don't make it too long (7.8% of people don't like it). The recommended length is around 300 characters for each filed. Put the most important statement first, it will be visible in the profile (to read your complete text, people have to click additionally).
Spell check (7.2% of users find it the most irritating).
Narrow down your requirements to a partner, but don't be too demanding. Likes attract likes, so if you possess the quality you are seeking for, list it in your own description.
Don't lie.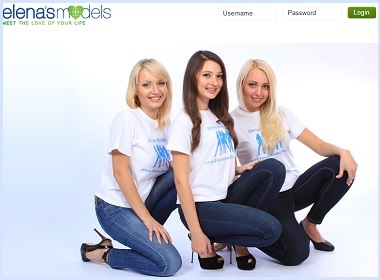 Read also: