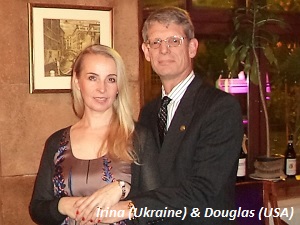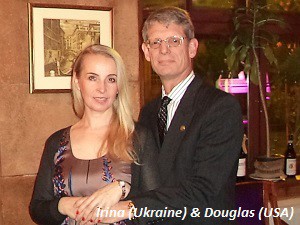 We often hear about scams but genuine relationships not always get their fair share of publicity. Meet our new couple — Douglas and Irina. They first started emailing each other on Elenas Models in early September 2014, and already met in real life, fell in love, and are now engaged.
A few weeks ago I wrote an article, how quickly can you meet a girl on Elenas Models, and here you have a detailed report how fast it can happen. If you join today, you could be engaged in just 4 months! It is our priority to enable our clients to find genuine relationships without scams.
Irina and Douglas' story
Irina and Douglas at first communicated through Elenas Models website. After a few days of dating online, they exchanged direct email addresses, and switched to personal mails. After 3 weeks, they started to talk on video 4 times a week. After 2 months, they met in Odessa, Ukraine, spent 2 weeks together, and got engaged.
The point Douglas makes in his story is that you need to candidly discuss your expectations, fears, little things, including home chores and favourite food, and big things like health and kids. Everything! Past relationships, wants and desires for a partner, and all the other topics. Only by being sincere and open with each other you can be sure you that are on the same page and want the same things in love and future.
Scams? They won't survive honest sharing. And remember, on Elenas Models scam free environment enables you to make better choices.
Scam free relationships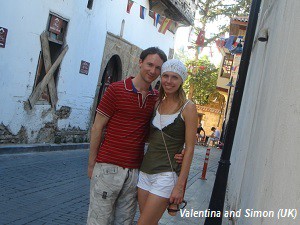 Scams and scammers exist where people try to be evasive, and are too afraid to ask direct questions.
Why are you looking for partner abroad?
How do you see your future life in my country?
What are your fears and concerns?
What happened in your previous relations?
If you want to ensure your connection is genuine, you have to be prepared to be real and invest some actual time and effort. You cannot expect to be hiding things and for the other person to be 100% truthful and open.
Worrying about scams and scammers only creates problems for you when dating online. Simply chat to several women, ask questions, and listen to their answers! People who talk openly and directly, and who are normal and not overly "sweet", are genuine. Others, who only send brief emails and are always too busy to spend time on communication with you on video or Skype, obviously have more important things in their lives than finding a partner for life.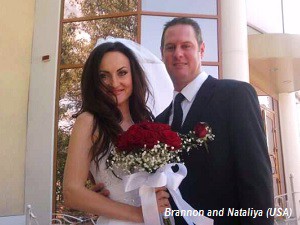 On Elenas Models, you have the facility to send and receive unlimited chats and mails, without paying any extra (it's included in your Platinum or Gold membership). With Platinum membership, you will also have instant access to direct contact details of women (email addresses, phone numbers).

On Elenas Models you can also freely share direct contact details. This is why you are able to communicate with many women at once, and compare the notes.

Being real and realistic in your expectations and communication when dating will help you find a genuine and scam free relationship. Look for common experiences, values, and hopes for the future. And, of course, listen to your heart!

Read also:

>> All articles (in English)

Share this article