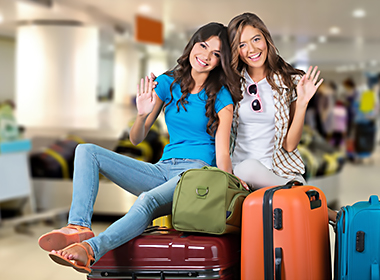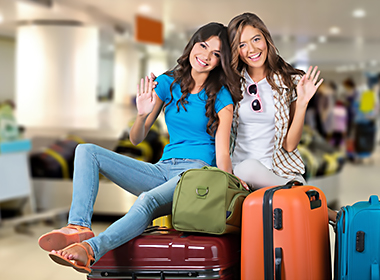 According to Oleh Slobodyan, the spokesperson of the government's border control, 95,461 Ukrainians used visa-free entry to Europe within 1 month (11 June to 11 July 2017). There were only 50 refusals of entry from the side of European border control (0.05%). Most Ukrainians who were declined the entry could not explain the purpose of the visit or didn't have a biometric passport, which is required.
Successful launch of visa-free travel to Europe for Ukrainians
No one knew how successfully the visa waiver program would work for citizens of the largest European country when the border gates opened on 11 June 2017. Fortunately, the launch was overwhelmingly successful. Now the locals know how it works, so more people show interest in visiting Europe for a weekend or a vacation.
Currently Ukrainian authorities handle about 22,000 applications for a biometric passport a day. There are large queues that only became bigger once people realized they can indeed travel to Paris freely at any time.
However, visits are only allowed for tourist and business travel, not to work or study. If one wanted to find employment, they would have to obtain a work permit and a corresponding visa. But travelling for fun is now much simpler.
"Prepare thoroughly  and don't be afraid to open the world for yourself", Slobodyan stated.
How to get your girlfriend to visit?
Having a hotel booked for a weekend and return tickets back home would already be enough to provide grounds for entry to Budapest or Prague. As such, it's quite easy for Ukrainian girls to arrange a trip to Europe for a personal meeting with a man who lives there.
Local airlines offer cheap tickets to European destinations. Low cost airlines from Europe also have affordable prices.
In short, there are many options to meet once you established a contact with a lady from Kiev of Lviv. Remember, citizens of the USA and Europe do not need visas to enter Ukraine, which is another way to arrange a get together.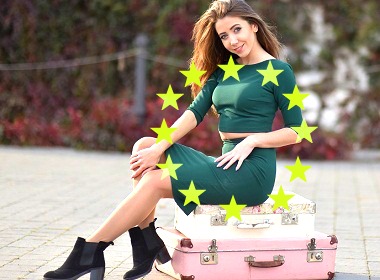 Read also: