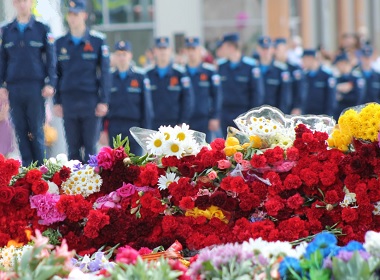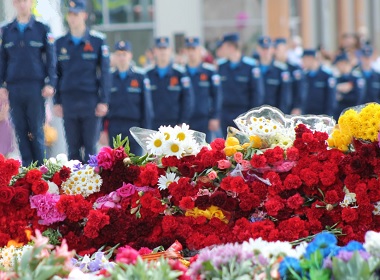 23 February in Russia is an official Men's Day — The Day of Men. And it is a public holiday!
23 February is the official public holiday to celebrate Men's Day in Russia
Officially it's The Day of the Defender of the Fatherland, that's the name of the holiday. The date comes from the times of the USSR, when it wasn't a public holiday yet.
But since Women's Day 8 March was traditionally a public holiday, in the neo-patriarchal Russia of the 21st century, it was only fair for men to get their own special celebration when they can skip work.
Because all males in Russia have to serve in army once they turn 18, it's compulsory (except for university students who have army preparation courses as part of the curriculum), it means that all guys, old and young, are celebrated on this date — as former, current, or future defenders of the Homeland.
Now that it's a public holiday, this means there are celebrations both at home on the date and at work or school the day before. Ladies are organizing a festive table and presents for the guys.
Girls are supposed to give cards and presents to men in their lives, as well as colleagues. (And in 2 weeks the men should return the favour on 8 March, which is the Women's Day, when flowers are compulsory as a gift. If you have a lady-friend in Russia or Ukraine, time to order the flower gift delivery is now! Check websites like Interflora or Roses.ru for specials.)
What can you give as a present to a man for Men's Day?
That's a very big question that bothers all Russian women on the date (Ukrainians celebrate Defenders of Homeland on 14 October since 2014.)
Men are hard to find a present for!
Most often, girls just go for the well-known items:
Socks
Shaving gel
Aftershave
Perfume
Deodorant
There are tons of jokes about ladies struggling with presents for 23 February holiday.
23 February jokes
To make it easier for the wife, a week before 23 February a smart husband broke his coffee cup.
---
Can't wait for 23 February! Don't have any paired socks left, and the shaving gel is nearly finished…
---
My wife promised to give me a present for 23 February. I can't wait to find out what colour socks I am getting this year!
---
14 February: The Day of Sex for a Card.
23 February: The Day of Men's Deodorant.
8 March: The Day of Revenge for the Deodorant.
---
Why did you dump your girlfriend? — She's so stupid! She knew all my socks had holes and the aftershave finished, and what do you think she gave me for 23 February? A new iPad!
---
Ladies, we don't mind about socks for 23 February. But put some thought into it! Think about something like a bottle of whisky in each sock.
---
Once again realized that I hit the jackpot when married my wife. All my friends got socks, deodorants, and underwear for 23 February, and I got a pack of beer!
---
Now I know what loneliness is. It's when on 24 February you see a guy who buys a shaving gel.
---
Today I took a trip by bus and realized one thing. We don't give enough socks and deodorants to our men on 23 February. Definitely not enough!
---
— Why are you so upset?
— I gave my husband a set of fishing baits for 23 February.
— Smart choice! He loves his fishing trips, never misses a weekend. So, what's wrong?
— He looked at it for 10 minutes — and then asked what it was!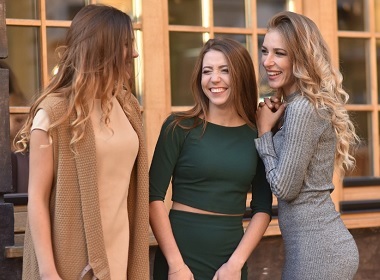 Read also: