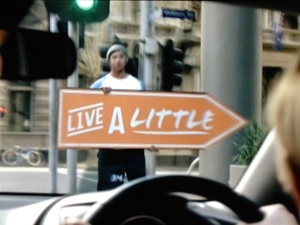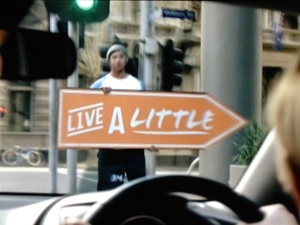 Jokes are a big part of Russian and Slavic culture. There are dozens of websites with voting capabilities publishing 10-15 new jokes daily, with a weekly selection of the best jokes, as selected by readers, published on Sundays.
The Russian word "joke" sounds as "anecdote". Jokes are told, retold, and edited. New anecdotes pop up the next day after a big event that has happened anywhere in the world, regardless of whether it's an appropriate subject to make fun of, or not. Jokes for Russians and Ukrainians are a way of dealing with everyday stresses and problems.
I tried to find some Russian jokes about men, women, and relationships, and here is my little collection. Enjoy! 🙂
12 Russian jokes about men, women, and relationships
To understand a woman, you need to be a woman. Besides, you need to be precisely the very woman that you need to understand. But even this won't guarantee desired results.
Note to men: according to scientists, women do not prefer men who can read their minds, but the ones who can read their wishes…
Men separate women in two types:
Totally dumb
Smart, bitch…
A man offers a woman to get married when he gets tired of courting her and wants her to start courting him.
No matter what kind of disgusting things you perform, there will be a person who will like you. That's what love is.
Women's logic: first they are waiting for a prince, and then they complain that he is resting on the sofa doing nothing, and not working like a peasant.
— Yesterday I told my fiancee about all my sins… — And? — Didn't help. The wedding is still on, she just moved it to this weekend.
2 rules that will make any relationship happy: 1) talk for yourself, and not for other people; 2) think about others, and not for others.
If a woman is talking, there are only 4 phrases that can be used to interrupt her: "I love you", "I will buy it", "Yes, I am an idiot", and "Fire!!!"
When I was 5, my mother told me that the most important thing in life was to be happy. When I went to school, they asked me who I wanted to be in life when I grow up. I wrote, "happy". They said, "you didn't understand the task". I said, "you didn't understand the life".
My wife asked me today about Christmas presents… It took me 3 hours to convince her that people of good taste wear costume jewellery. All others have to wear gold and diamonds.
According to statistics, a man on average has 87 intercourses per year. If this is true, the upcoming December should be very busy for me.
Hope this put a smile on your face! 😉

Read also:

>> All articles (in English)

Share this article