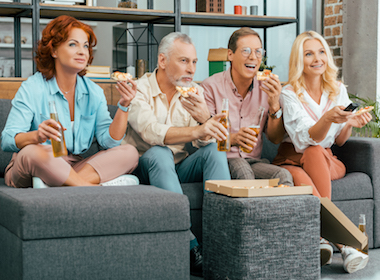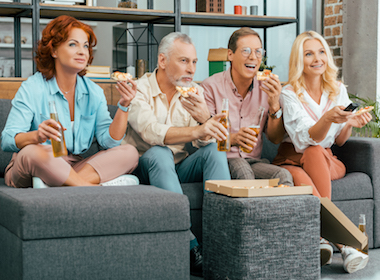 One of the most popular publications on our site is the post about the age difference in a couple. Here is another opinion of someone who's been there, done that and has the first hand experience.
John: "Age is just a number"
Hello everyone, my name is John and I'm 69.
I lost my wife of 35 years to cancer 8 years ago and vowed to myself never to go to a funeral again.
Since that time I have dated women from 19 to 68.
I have found one, she is 34 and things are progressing very well. She has never been married, does have children, but they accept me.
My kids are 51, 47 and 35, they don't have an issue with it.
It's been working extremely well for 3 years and now it's time to slip a ring on.
At 69, you would think I'm "Over the Hill", but that's not the case by a long shot. We have a fantastic bedroom and share so many likes, it's unbelievable.
Age is just a number, so I've been told and it truly is.
I feel like I'm her age and nothing stops us from doing things any young couple would do.
So, this age gap discussion is not a serious issue, unless you let it into your life.
She can cook, bait a hook, load a gun, snuggle up and watch TV, play with the kids and still has plenty of time for me.
I've retired twice, but still working as if I was 20.
If you have a problem with my 34-year-old future wife, I'm sorry, cause she doesn't.
Enjoy what you can, when you can and be happy.
Just put your faith and best efforts into everything you do. There is no reason not to.
Her parents and some of my political friends have some issues, but then look at our President.
Therefore, some of you younger men or women that may be having these issues with other members of the family, just tell them how it is, in every aspect. And yes, that includes the bedroom, if they so dare to question it.
Enjoy your life as you want and if you are lucky enough to find someone to share the same virtues, don't let them slip away.
Marriage is a 50/50 proposition: 50% of her telling you what to do and 50% of you doing it.
Just kidding.
Treat her as a queen, if you have the right one, she'll treat you like a king.
NO hurt, no pain, no outside influence, you'll be a great couple, as we are.
Read also: