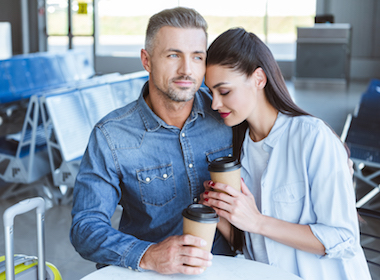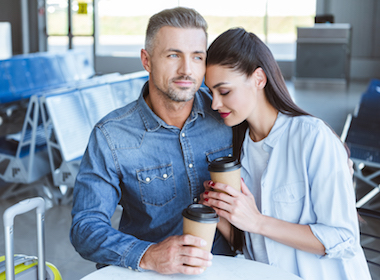 From time to time, I get asked by media about long-distance relationships with Slavic women and how they work. In fact, very much the same like long-distance relations between individuals in your country, with some minor differences.
3 stages of long-distance relationships with Slavic women
Although it may sound puzzling at first, all long-distance relationships start similarly, whether people are in the same country or different ones.
1. Connect online
Before the age of the Internet, there were so called "pen pal" connections, where people from different cities or countries were writing letters to each other. Some of such connections resulted in real meetings, and a small proportion became relationships, romances, and marriages.
With the advent of Internet, such connections became easier, and now we all probably have friends online that we have never met in real life (I know I do).
If you are after a relationship, there is a plethora of dating apps and sites, and many of them have members in different countries. If you are a premium member, you can set your filter to show you matches in other countries as well. Or you can simply go to a website like Elenasmodels.com where you will find men and women who live in different places around the world, who are open to international connections.
2. Communicate and develop a relationship
If you live in the same town, you probably only exchange a couple of messages before you start setting up a date.
When you are quite far away, things work differently: People spend time to get to know each other before setting up a real-life meeting, which would take a bit more time and effort to arrange.
From one hand, it makes it harder, as you don't get to feel the intense chemistry that may magically make two strangers fall for each other.
From the other hand, it's a great advantage that you are able to remove the chemistry from the equation and find out more about the person before jumping into something that could be hard to untangle. In a certain sense, a long-distance relationship allows you to have more clarity and rationality.
If you are looking for something long-term, being far away from each other allows you to truly spend time to get to know each other: values, goals, past experiences that made them the person they are.
3. Meet in real life
After a chance encounter online, people meet in reality. This is true for both local couples and the pairs in long-distance relationships. It's just a long-distance couple already know a lot about each other when they meet, and they only need to test their chemistry.
Two people who live nearby first meet and experience chemistry, and then they find out more about one other and build a relationship. It's the same steps, just in a different order.
Once people meet and have chemistry, and feel they want more, then they decide how they wish to proceed.
Obviously, they start looking at options how they can be together. Some couples decide to start living in a place where they both can be together, without complication of long-term visas etc. We at Elenasmodels.com had couples who lived in Turkey or Thailand, because a long-term partner visa to the USA, Canada, or Australia would take months to obtain.
Other couples who have work commitments stay in different countries but meet from time to time for a vacation in a nice place like Dominican Republic, Maldives, or somewhere else where they both can easily arrive, to support their long-distance relationships.
When couples look for a long-term partnership and possibly starting a family together or getting married, they tend to be more concerned about the quality of the person than where he or she is located. It's hard enough to find the right person in this world, especially if you are a high achiever and wish someone who would help you to progress in life faster.
For some of our busy clients who have little time to search, we provide service by taking this part off your hands and doing the initial selection of potential matches.
Read also: