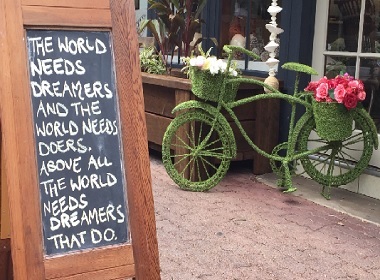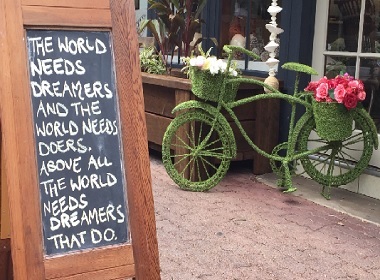 If you are a Platinum, Gold, or Ultimate member of Elena's Models, you have the ability to post unlimited personal blogs.
Your personal blog is similar to a private social network within Elena's Models website: only women who are in your Contacts can view your blogs (similar to Friends on Facebook). The more contacts you have acquired (remember, you have unlimited Expressions of Interest), the more women will get your updates — even if they don't mail you.
Smart men have worked out this secret and are beating you to the most beautiful and latest women's profiles.
Read more: Best blogs this week
Post a blog with a photo minimum once a day: if you have 60 women in your contacts (hopefully, you have managed to connect with all the gorgeous and sweet ones), all of them will see your message and able to learn more about you. Women are extremely curious, they do check everything about you.
Before they can trust you, women need to get used to you and feel that you are safe and real. Many girls, just like men, worry that people they are talking to may not be who they say they are, may be lying about their age (not atypical, unfortunately — and a huge turn off, when the truth comes out), or don't look like their profile photos. Using your personal blog you can show women the real you, so they feel more comfortable with you than with the other guys.
HUGE TIP: Make women envious in a cool way. Imagine what they could be missing out on: the great restaurant where you just had a beautiful dinner, riding a cool car, relaxing at the beach, cruising on a day boat, shopping at a new mall, joining you for a special event — use your imagination! Don't just tell her: show her.
Be smart: the more you show your activities and energy, the more gorgeous women you will be able to attract on EM.
It may sound obvious, but only a few guys have taken the full advantage of this excellent tool, and used it strategically. Don't worry: most of them are already offline, as they have found the girl(s) they were looking for and now are talking privately. (Remember that on Elena's Models you can freely share your contact details: email addresses, phone numbers, Skype names, etc.)
Right now we have a lot of Russian and Ukrainian women registering every day, as compared to the numbers of men who purchase memberships. If these ladies cannot quickly find a man they are looking for, they may be gone in 1-2 weeks.
So, if you see ladies that you'd like to talk to, take this opportunity and start now. It's the beginning of summer in Eastern Europe, and women who are single feel being left out more than ever, when their attached or married friends go out for cool summer parties, events, and outings. It also means that if it works out (usually people manage to establish a strong connection within 1-2 weeks, talking for hours daily) and decide to meet, it's still going to be warm in 2-3 months, rather than visiting in the middle of winter.
Your profile is stationary — it's the same day in and day out. Think about it: you search women's profiles and go through hundreds of them — you always remember the ones you have seen. That's because they are just a profile, great at the first look, then so what!
Once your profile is approved and you have upgraded your membership, use the blog more than any part of the site — this is where the action will be.
Remember: CONTACTS — CONTACTS — CONTACTS!
Get your contacts list fast and as many as possible, otherwise you are going to miss out on allowing women to separate you from the rest.
Are you using your personal blog on EM? Do you have any other ideas or tips? Feel free to leave a comment below!
Read also: