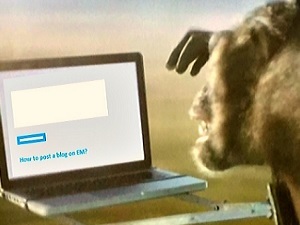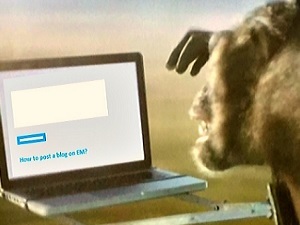 Your personal blog on Elena's Models allows you to share news and happenings of your life with all your contacts simultaneously, similar to Facebook postings. Whether you have 1, 10, or 100 contacts, they will instantly see your post on EM website, giving you the chance to stand out and let your profile truly sparkle.
Every post may include up to 300 characters of text + 1 photo
Unlimited posts for female members, and Ultimate and Platinum members
Limit of 3 posts a day for Gold members
NO moderation on blog posts
Your Contacts include all people with whom you exchanged any communication on the website. (You can manually remove people from your Contacts, if desired.)
As such, your blog on our dating website is only visible to people who you are communicating with. Even if a person hasn't yet answered your message on the site, they will be able to see your blogs. It's an excellent way of building more trust and showing people the real you.
How to use your personal blog on Elena's Models
Simply click the link to your personal blog in the menu on the right panel, and you will see the form where you can type a message and attach a photo (only Gold, Platinum, and Ultimate members have access to the blogging feature; free members do not have this function enabled).
Blog posts are available on the site instantly without moderation, as opposed to changing or adding to the text of your visible profile, which has to always be reviewed and approved by an administrator. You can attach any photo to your posts, including ones which are not in your Gallery on the site.
Things to remember when using your blog
When making use of your personal blog, remember that posts will be visible to more than 1 person. If you want to communicate a private message to someone, do it through mails or chat. Your blog is like your history on the site, which allows you to express your daily thoughts, share news, and show other members what you are really like.
Do I have to use the blog?
You do not have to use the blog to meet other members. There are private messages, chat, and video chat options available. Some members enjoy using the blog, while others prefer to keep low profile. It may be a useful option to let know all your correspondents at once about something, such as inability to answer individual messages due to illness etc, in addition to simply having an easygoing social interaction, requiring no response from others. Even people who do not post on the blog themselves, enjoy reading other people's personal blogs.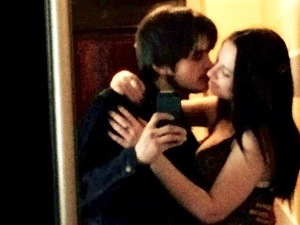 Read also:

>> All articles (in English)

Share this article