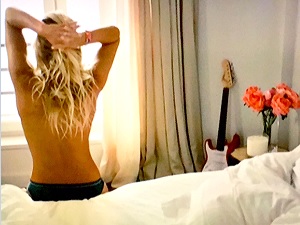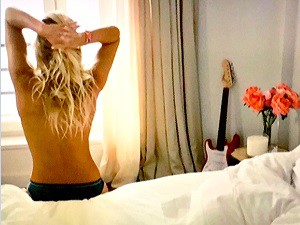 March is here! For people living in the northern hemisphere it's the coming of spring, and for those in the southern part it's the cooling down of the autumn.
One thing for sure — love and warmth are in the air with the International Women's Day 8 March arriving in just a few days!
Check out our post about this favourite holiday of all Eastern European women, and get ready with your best greeting cards and poems. If you have not done it before, make use of your personal blog on the site and send greetings to all women in your contacts at once.
(Read how to use your personal blog on Elenas Models)
Top 12 personal blogs this week
Blogs from women
Sasha:
As you might know I live in Ukraine and we have a pretty rough climate here. It's been up to -30 C at winter. And today YAY it was +15! It's like a miracle that you can just walk down a street and don't freeze to death. So today I enjoyed the weather in my little city. Here is my spring sky here…
Tatyana:
I want spring, flowers… and meeting with my soul mate, my Man…
Svetlana:
Why do we close our eyes when we pray, cry, love, dream? Because we know that most amazing things in life we don't see, we feel them with the heart…
Ekaterina:
Do you believe in love at first sight? I do! Of course, I mean the first sight in real life during the real meeting in persons. When we look into each other's eyes, hold hands and smile at each other for the 1st time.
Irina:
We can write each other by email or call for 5 years, but only if we meet, we'll understand and feel each other, it's enough to see the person once…
Anna:
All the conversations are about the coming of spring! I would like to leave the car at home and walk more. Tomorrow I will do it! Dear men, come to Russia in March! Spring in Russia is special, our women simply glow with joy. We can take off jackets and coats, and wear stockings and short skirts.
Liza:
Mother made different blinies (pancakes) at the weekends, father made an excellent coffee and we had a nice family breakfast. I was eating my pancakes watching the pink sunrise through the window and thinking how wonderful life was. Blini on the pic are with fish and creame cheese made by me.
Blogs from men
Jonathan:

In the USA so often we are obsessed with "doing" that we have no time or imagination left for "being". That means we value others not for what they are… but for what they do, or have. I hope in my Elena's relationship, my partner-my wife will want me to share "me", not just my money and my "stuff".

Timothy:

Would you seriously consider moving half way around the world for that once in a lifetime chance at a long term loving relationship — leading to marriage? Is love and happiness worth taking that risk?

Richard:

It's great to look at so many people on here looking for love and the person who will become their universe. As I seek my true love it's reassuring to know someone somewhere is also searching for me?

Mark:

Hello )) today in Ireland is cold and starting to rain giving the usual Monday blues to everyone… lol but I find to keep smiling and everyone will smile with you )))))))

Jim:

4 litres fresh Collard Greens slow cooking with bacon seasoning. Grilled out back Pork Baby Back ribs or pork chops for dinner. I send all good people lots of love today, and hope you and your family are safe, warm, healthy, happy. Here you would be always.

Read also:

>> All articles (in English)

Share this article