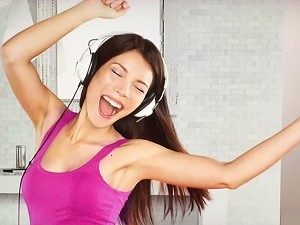 It's been a while since we published the best blogs of our members. We are bringing you the top 10 blogs posted by men and women on Elenas Models site this week.
For male members, for 3 days we are running "Blog Your Heart Out" Valentine's Day competition — the winner will get a free renewal of his membership (you must be Ultimate, Platinum, or Gold member to participate). Check your Alerts on the site for more information, and there is also a huge billboard on login that you can't miss.
Whether you have already blogged on Elenas Models before, or never tried this feature, this is the perfect time to call upon the writer inside you, and blog your heart out!
You can blog once a day, so the sooner you get in, the more chances you'll have to win! You can blog every day, and each personal blog gives you 1 entry. The competition ends midnight 13 February (the night 13-14 February), and the winner will be announced on 14 February, St. Valentine's Day. We will post the winning message on the blog, and also announce it on the site for all members.
Start thinking and writing your perfect St. Valentine's poem or greeting today! Check out our St. Valentine's stories for inspiration.
To be eligible, your blog must be:
St. Valentine's themed
In English
Written by you (can't be a quote)
Looking forward to seeing your creative entries!
(Read how to use your personal blog on Elenas Models)
Top men's blogs
Jonathan: 
"I want to meet an honest man…" is in almost every profile on Elenas. But isn't honesty without compassion brutality? My niece cooked dinner for the family at Christmas. The chicken was dry, the potatoes were burned and the soup was salty. I told her it was WONDERFUL. Was I honest? Was I wrong?
Jason:
In my search for love I have run into some of the most brutally cunning women I have ever met. But it was a blessing in disguise to feel that something was wrong. That feeling is what made me walk away.
Brent:
I arrived in Kiev February 6.
The Kiev airport is very nice but not very busy. The picture is of the view out my hotel window.
Jonathan: 
I understand time zones: my morning is your afternoon (or night!) So — is email the best way for me to communicate? If I am interested in wooing a fair maiden, awakening her at 3:00 am is not a recommended tactic. And if I am awake at 3:00 am in Virginia… who knows what I might say in a chat!? Oi
Walter:
Does anyone have advice as to Rosetta Stone program for learning Russian? I was just curious if anyone out there has tried this program, I have done the tutorial with a few free lessons and it seems to be a good system of teaching to me. I would welcome any advice on the subject. Thank you… Walt
Top women's blogs
Larisa:

Sooner or later. Each meets the person with whom it will be just fine. Friendly and quiet. And then it does not matter what color eye, height. What is important is completely different. What place you occupy in the life of this person…

Aleksandra:

I want to meet a worthy man.  It is very important for me that the man is kind, tender but at the same moment at him resistant character was gentle. It is important for me that there is a will power as it helps with the solution of vital problems and different situations.

Ekaterina:

Absolutely real, I am very pretty and fit, look much younger than my age, and I don't mind meeting a man in video chat, but only after he and I have gotten to know each other to some extent, we both like each other, want the same in life and plan to meet in real life.

Larisa:

Ideality only substance that area for filming TV shows. In ways it is unacceptable in a relationship it does not exist as an independent fact. There are women who are wise enough to ignore the desire of men to do silly things, and there are men who have the strength to forgive a woman her weaknesses.

Eleonora:

I like travelling. In fact, I've visited a lot of countries and met a lot of people. I've never been afraid of cultural differences as I can adjust to another culture quite easily. Yet, there are things to which it is very difficult to adjust. What are they for you?

Read also:

>> All articles (in English)

Share this article