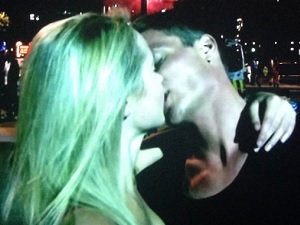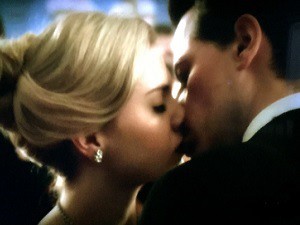 St. Valentine's Day should be an industry holiday for dating websites. Celebrations of love, romance, and commitment are a great way to bring together single users of relationship-building online sites. Today, according to surveys, about 50% of people that marry, meet online.
You know that for a long time Elenas Models had been an oasis of real in the sea of pay-per-letter and pay-per-minute (PPL) enterprises. Sure, bad people try to penetrate defences, but they never last long (because: defences). It includes both boys and girls.
One of recent trends on our "scam" radar is real women who promise love and affection to anyone, and invite admirers to visit, with the only purpose of taking them shopping on arrival. A recent report from our member alleges that a woman arrived in a taxi to his hotel, collected him, and taken off to the nearest department store asking him to buy her gifts and presents, implying it was the "custom" for a man courting a woman to do it.
You may know I left Russia 16 years ago. Since then I lived overseas. So, when someone says something that outrageous (I do not recall such "customs"), I feel we should check, maybe they have developed since. We asked our Russian, Ukrainian, and Belarus personnel what would happen if a girl on the first date took a man shopping to a department store, and expected him to spend hundreds of dollars.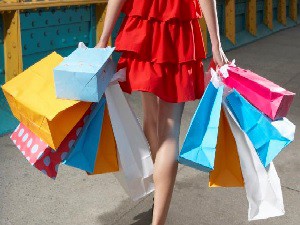 Their answer? Laughter, and then the statement that a Russian or Ukrainian man would send the woman to hell, and possibly beyond.
This is exactly how I feel. There is no such "custom". It's not part of Russian, or Ukrainian, or Belarusian culture. So, don't buy into it, or feel bad if you'd been asked and didn't want to do it.
Unfortunately, the pay-per-letter websites created a subculture of women who are paid to "date" western men through PPL websites. They may be getting commissions from these sites, whether is a mail sent to them, a chat, or a gift. I have no idea how it works, as I don't participate in such schemes. Elenas Models have always allowed unlimited communication with free sharing of email addresses and phone numbers, as we genuinely want our members to "make it happen".
This is why, this St. Valentine's Day, we asked some real Russian and Ukrainian women married to local men, to tell us how courting and dating work there today, how they met their husbands, how the guys proposed, and so on.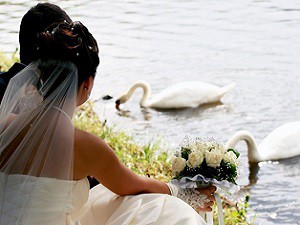 Read their stories. They are 100% real. This is how people meet today in countries like Russia, Ukraine, and Belarus. They meet, go for walks and movies, hang out together — but nowhere there is the "get to the mall and buy presents" stage.
Any woman who is taking you "to the mall" has no interest in you and doesn't care if you walk away this very instant, except for the fact she wouldn't get her "presents". She has no view to a real relationship with you, or she wouldn't do that. She knows how it really works, and she would be afraid to lose you.
Real Russian and Ukrainian women seeking real relationships are out there, looking for love, romance, and commitment for life — this St. Valentine's Day and every day.
Don't disregard them in favour of Photoshopped pics.
Read St. Valentine stories by real Russian and Ukrainian women: