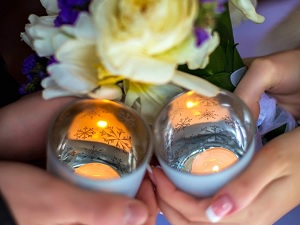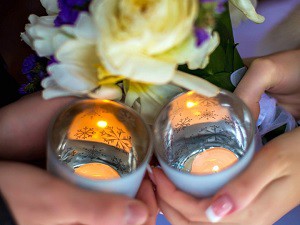 Guest author: Natalia Bubnova (Russia), married 2 years
Hi, I am Natalia. I live in Russia, and I am married to a Russian man. On this St. Valentine Day, I want to tell you my love story.
I never thought I would meet my husband this way, but love comes suddenly, without a warning. The feelings that develop inside you are so strong that it's impossible to fall asleep without thinking of your beloved.
Our workplace romance
My future husband and I lived in different cities. He worked for a manufacturer of auto parts, and our company was  purchasing their goods.
It all started with phone conversations. Initially we only talked about work matters but then… unexpectedly, he started flirting with me. It was so romantic and exciting. We have never seen each other, not even photos, but we already had this special connection. Frankly, when we were talking I imagined him as an army officer, as his conversational manner was direct and strong, as if he was giving orders.
After we had been talking and flirting for some time, I was sent on a business trip to his city, to take care of some work matters. This is how I met my flirting business partner. When he saw me for the first time, his smile lit up the room. He was handsome, imposing, and business-like, but at first I wasn't taken by him.
Courting and dating
Yes, of course, he was trying hard to charm me. All the time during my trip this young man would not let me pass by, showing up out of nowhere, like in movies. I was even wondering if he planted some chip on me, otherwise, how was he able to find where I was?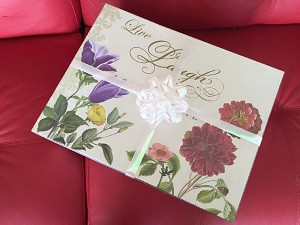 Teddy bears, flowers, balloons, chocolates… the standard set. He asked me for my personal phone number, as he already had my work number. But I wasn't going to give it to him, I didn't think it would be wise. He asked me out countless times, to movies, restaurants… But no, I wouldn't give it.
After a few days I found myself thinking about him more and more. I was feeling sad that soon I wouldn't be able to see his face, so sweet and adorable. At that time, I had no idea how far it would go. At the end, I couldn't resist his charms, and before I left, I left him my phone number.
On my way back, instead of being happy to come home, I was feeling so sad… As if something important was missing. And all of a sudden, a phone call. Unknown number, I answered, "Hi, I hope I am not distracting you? Do you have a minute for your broken-hearted admirer?"
Of course, I couldn't refuse him. Our first conversation wasn't long, probably about 5 minutes. But then we started to talk on the phone for longer. I was falling in love with his voice, laughter, couldn't stop thinking of his face. I was totally falling for him, and I could feel the feeling was mutual.
How I said, "Yes!"
After 6 months of the long-distance relationship, he couldn't wait any longer. It was late afternoon, I was leaving the office and going home, and here… under my feet was a red carpet covered with flowers. And here he was, all dressed up, smiling.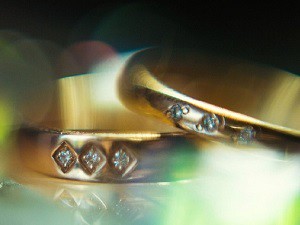 Frankly speaking, I was awfully nervous, almost frightened, it was so unexpected that I cannot describe it in words, he was supposed to be in a totally different city, and not only was he right here but also all this.
He walked up to me, dropped on one knee, and took out a box, yes, the one that usually has a ring inside. And here it was, my sweetheart said: "My dear, I will be extremely happy if you answer positively to my proposal. Are you ready to become my one and only beloved wife?"
I nearly froze, the long silence… what else could I say, of course, I said, "Yes!" At that moment my whole life passed in front of my eyes, in his eyes I saw my happiness, my future. His beautiful, sweet eyes that I loved so much were shining as I had never seen before. It was the happiest day of my life.
Life together
After he asked me to marry him, we started living together. Our happiness was infinite. Every day waking up with my beloved and falling asleep looking at his face — it was amazing. I had never experienced feelings like these before.
We lived together for 3 years before the wedding. When you are confident in your man, why not make it official. We both wanted it, lived the same dream.
At night we sometimes couldn't fall asleep, talking about our future babies, how we would raise them. We also discussed our upcoming wedding in details, not sure what would be the best.
After long thoughts and discussions we decided to register our marriage in the presence of only our parents, and no one else. We also decided against asking parents for financial support with the wedding. After all, we weren't kids to ask parents to pay for our wedding.
Wedding
We were doing everything together. Chose and booked a few white foreign-made cars, ordered flowers and decorations, found a photographer. I only needed to find a dress, which didn't take long either. Bought a suit for my beloved, that was about it.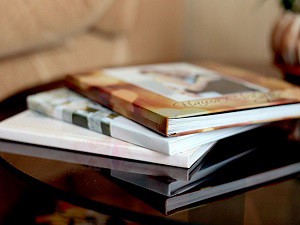 Instead of a restaurant we booked a boat. The large spacious motorboat was just right for us, it was different and fun. The only thing that was not ideal was the strong wind on the day, but that wasn't too big a problem.
We stopped at a small island to take photos. Now these pictures decorate walls of our home, and we also shared some of them with parents and grandparents.
It was a very happy day that we would never forget, a great celebration, even though we arranged and paid for everything ourselves.
Love
For this St. Valentine's Day, I want to say how I feel about love.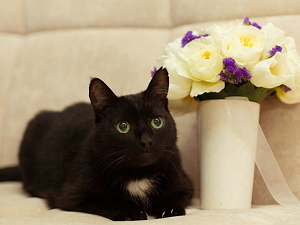 Love is the most precious gift given to us by God. In fairy tales it is love that saves heroes from death. Love gives wings, clears evil thoughts, and protects life. It is the most sincere and kind feeling that should not be played with. Sooner or later, if you only pretend to love, it will become apparent.
This delicate feeling should not become a routine with time; it should, vice versa, grow stronger and more powerful.
You must simply believe in love. How many people believe that love doesn't exist, or even try to convince others? If it doesn't exist, how all what happens inside us, can be explained? Life shouldn't be boring and bland… Love makes it beautiful and valuable.
Simply try not to lie to your beloved. Love and be loved, never stop feeling and trusting what's inside us!
More St. Valentine stories by real Russian and Ukrainian women: