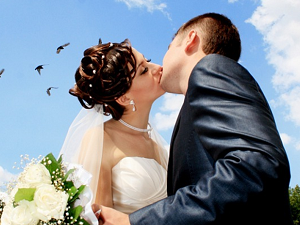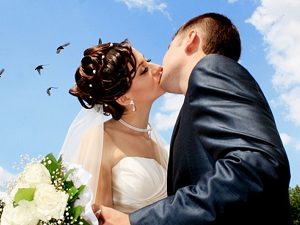 Guest author: Anna Protasenko (Ukraine), married 5 years
A chance meeting on a warm day in May changed my life forever. It was a usual day, and nothing special was supposed to happen. I was a last year high school student, and, just like all other graduates, was preparing for final exams and going to college. Having spent the day at school, I was walking home, with the only desire to lay down and have some rest.
Our town is not large, and everyone knows everybody, but in a distance I saw a boy, and his face didn't look familiar.
He was walking on the other side of the street. When I came home, I couldn't stop thinking about this stranger. After a couple of hours, I decided to get some ice cream from the shop, to take my thoughts away from him, and lo and behold, here he was again!
He was standing with a group of boys by the next entrance to my apartment building, having a seemingly lively discussion. Trying to hide my interest as hard as I could, I passed the group and kept walking towards the store. Suddenly I heard a voice behind my back, "Anya, let's get acquainted. What's your name?" I couldn't keep my laughter, he already knew my name, that's how he called me, but still traditionally asked for my name.
I couldn't ignore him. We started chatting, he was from our town but studying in Donetsk, and only visiting the home town occasionally. I was very curious how did he know my name, and the answer was, of course, very simple, the boys told him.
Beginning of a new life
My new life started the next day with phone calls and passionate dates. One week after we met, he introduced me to his parents with the words, "Meet my future wife!"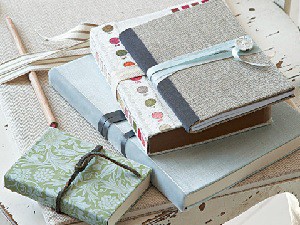 We often visited each other at home, and started a romantic tradition of leaving small notes for each other. I always had a notebook on top of my table at home, and one night I noticed it was moved to the centre of the table from its usual position by the side.
I opened it, and there was a note from him with warm words of love wishing me sweet dreams. After a few days, when I was at his home, I also wrote him a note about my emotions in a notebook, which I saw in his room. Afterwards we wrote countless notes for each other, and filled up many notebooks, which we still keep, and re-read from time to time, ten years after our meeting.
He also sang me songs and played guitar, and I was melting inside from the sounds of his gentle voice…
After completing the high school, I continued my studies at a university in Donetsk, where he lived. So many amazing things happened during these years. We were going to movies, ice-skating, walking in parks all nights long. My favourite place was the riverfront in summer, in the shining moonlight by the sounds of waves.
The marriage proposal
5 years flew by, and I graduated from the uni. My sweetheart had already graduated, and started working for a large company. This allowed us to rent an apartment in the city that we both grew to love. In my final year, I got a job at a bank, where, surprisingly, I found myself in my element, and decided to continue working there after competing my studies. We started thinking about children and marriage.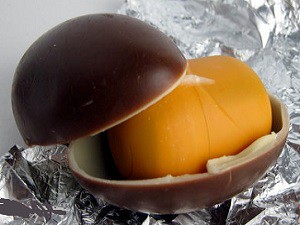 The marriage proposal followed promptly. My beloved invited me for a walk in a park, it was June and warm outside. After walking around for a while, we sat down on a bench, and my boyfriend gave me a Kinder Surprise chocolate egg. I have a sweet tooth, and was happy like a child.
After quickly finishing with the chocolate shell, I excitedly opened the plastic egg with the toy. I could not believe my eyes! There was a gold ring with a beautiful stone. This is when my prince asked me to marry him. Of course, I said "Yes!" He left me for a minute and then came back with a beautiful bouquet of roses. I was so happy, my heart could jump out of my chest.
Wedding
We started preparing for the wedding. The wedding would have to take place in our native town, as our families and friends lived mostly there. We filed the application with the department of marriages, and our registration was scheduled for 5 September. I enjoyed the preparations, like any girl, I adored choosing flowers and decorations, and, naturally, finding a great dress.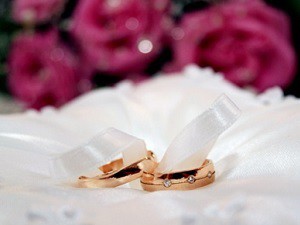 My mom and I went around all the boutiques in search of that special wedding dress. Nothing I saw in the stores seemed good enough, but one dress from the catalogue was absolutely perfect. We ordered it to be made to measure, and 3 weeks later I was already trying it on, imagining how my beloved would react when he finally sees it.
The long awaited wedding day arrived. This day will remain forever in our memory, because this is the day when we became husband and wife. My beloved husband gave me a beautiful gift, a special song he written and sang for me on our wedding day. It was so touching, I couldn't hold my tears.
But, of course, we had some adventures as well. When we went to take photos, the sunny sky turned grey, and a heavy rain started pouring down. We only managed to take some of the photos we planned, but many ideas were left unfulfilled. For a half an hour we waited in a pavilion, hoping for a break in the clouds. This little hiccup didn't spoil our happy mood, the most important thing was that we were husband and wife.
We spent our honeymoon by the sea, swimming and relaxing. The holiday was wonderful, as September in Ukraine is very warm and mild. During this month we took about 1000 photos, which now remind us about that beautiful time.
Our fairy tale
Last year we celebrated 10 years since we met and our fifth wedding anniversary. We have a beautiful daughter who looks like her father. She, too, has a sweet tooth, and loves Kinder Surprise, which always reminds me about my husband's marriage proposal.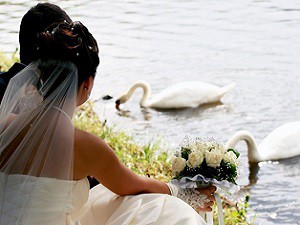 My husband never fails to surprise me in a good way. He is still the kind, affectionate, and romantic man I married. We try to arrange family vacations every year, and also spend some time at home in a romantic setup, as we will sure be doing this St. Valentine's Day.
During the years we've been together, we had disagreements and arguments, and not always life was easy for us, but we managed to overcome all the obstacles and now happily walk through life hand in hand. I always know I can rely on my man. And I can confidently say that he is the best!
More St. Valentine stories by real Russian and Ukrainian women:

>> All Elenas Models articles (in English)

Share this article