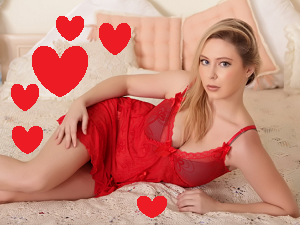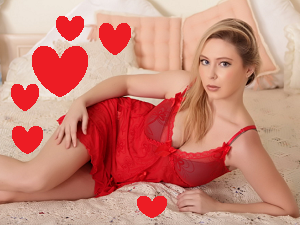 14 February Russian and Ukrainian women will be celebrating St. Valentine Day with the rest of the world as the day of love and lovers.
The most romantic holiday of the year became known in the USSR back in early 1990's. I remember my trip to South Korea in February 1993, where lovers and married couples were giving chocolates to each other on this day, which was not a custom back in Russia at the time, although we did know about 14 February being the day of "everyone who was in love".
St. Valentine Day in Russia and Ukraine
Today Saint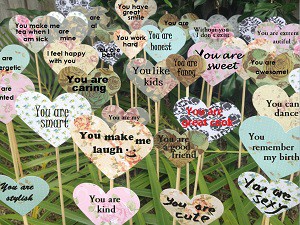 Valentine's Day in Russia and Ukraine is quite commercial, with greeting cards, red roses, and heart-shaped souvenirs sold in large quantities in stores. Shop windows are decorated with red hearts and flowers.
Males and females exchange special Valentine's greeting cards, usually with a handwritten individual message inside. Young people enjoy it the most: 80% of people aged 18-24 celebrate this day. Kids at schools already give greeting cards to each other, using this occasion to express their secret admiration.
A man will usually give his sweetheart red roses and a box of chocolates, and maybe some romantic gift. Heart-shaped jewellery or red-coloured scarves, shoes, clothes, and lingerie are popular. Night clubs host themed parties for singles and couples alike, restaurants offer special dinners for two.
Except for teddy bears and soft toys, which don't score too high with Russians and Ukrainians, celebrations are very much alike.
Gift ideas for women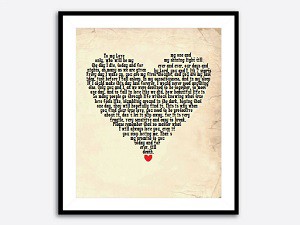 Being a romantic celebration, any gifts of sentimental nature will be very well received. Anything heart-shaped or red is a great present, best if it's made with your own hands.
If the present cannot be delivered to Russia or Ukraine, or you are running late with trying to organize something, simply put together a present and email her a photo. Pictures are popular with Russian and Ukrainian women, who love taking photos just as much as looking at other people's images. If you email her a picture, she can have it on her phone at all times!
Examples of heart-shaped St. Valentine's gifts:
Sea shells or buttons, glued inside a picture frame
Multicoloured breakfast cereal rings glued on paper
Rose petals arranged on a table
Pillow
Painting in red nail polish on any hard surface (i.e. cup, mug, plate, cutting board etc)
These things can be purchased from 99-cent or craft supplies stores, or handmade. If you are not sending it to your darling by mail, simply make a souvenir and email her a picture.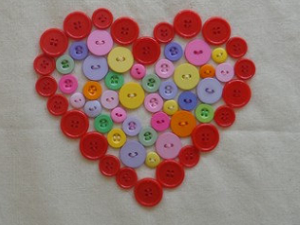 Other romantic gifts:
Picture of you and her together in a cute frame (real or edited in Photoshop; for example, a picture of celebrities can be used and their faces replaced with yours)
Video or audio of you singing a song for her
Her name in rose petals, sea shells, flowers etc
Painting of her made by you or a street artist (from her photo)
Hand-made necklace or bracelet
Non-physical presents:
Original poem or verse
St Valentine story with you two as heroes, maybe future-based (1-3 years from now)
Unique greeting telling how much she means for you
Elaborate computer graphics incorporating your names, photos etc
Ebook
Voucher to an online store delivering to Russia or Ukraine
Don't have a Valentine yet?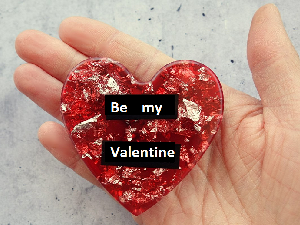 Sign up today!
It's definitely the day of the year when no one wants to be single — join online and meet hundreds of eligible Russian and Ukrainian women seeking a man like you!
No matter what is your age and where you live, you will be able to meet great ladies seeking a special connection, love, romance, and affection.
You just need to start looking!
Read also: