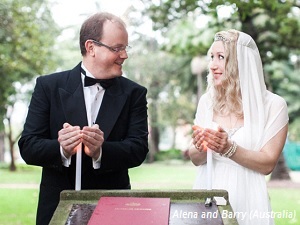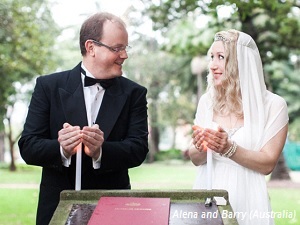 If you are dating Russian or Ukrainian women online, it would greatly benefit your relationships to know their deeply-ingrained wants, aspirations, beliefs, and hopes.
I am chatting to a great number of Ukrainian women and other Slavic ladies (from Russia, Belarus, Kazakhstan, and other countries of the former USSR) through my Russian blog, and there are certain trends that are very strong through the whole post-Soviet space. These ideas are very different to those of western ladies but also to eastern or Asian women; they are somewhere in between.
Family in Russian and Ukrainian women's life
Slavic ladies believe that family should be the most important thing in a woman's life. The notions that a woman's calling is to become a mother and marriage means children are very strong in their culture and upbringing. This means that if you promise her family and kids, she will be willing to overlook many shortcomings, because you help her fulfill her Destiny.
Destiny in the modern Slavic culture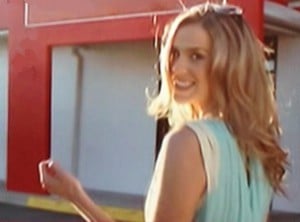 The notion of Destiny pre-determining everything in a person's life is very typical. A Ukrainian woman wants to feel that when she meets a man, it was the hand of Destiny (aka Fate) that brought him to her, rather than her own efforts. The same belief makes girls adopt a passive attitude in relationships, expecting that the man should be the one trying to move the connection forward.
"If it was destined to happen, it will happen", this is what they like to believe.
"You can't go against Destiny", is another common theme.
The younger is the girl, the more romantic and destiny-oriented are her aspirations.
Cult of Love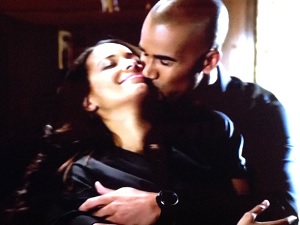 In response to my article "Love or reason" discussing marriage, the overwhelming response from Ukrainian and Russian women was to choose a partner based solely on love. One of the ladies even wrote a story of her life, how she purposefully tried not to become wealthy or build a career because she didn't want men to date her in a calculated way, even though she had multiple chances to improve her financial standing. She wanted to stay poor, so that no one would want to marry her for money.
It's hard to comprehend but it's totally believable. In Russia and Ukraine, it's believed unattainable to meet a partner who could satisfy the requirements of reason and at the same time fall in love with him.
The motto is, "People love not for something but despite it". Love is not supposed to make sense. Love is also used as a justified basis to move countries, change religious faith, or do just about anything. If it's for love, that's fine. Even if you move to a Muslim country and have to wear a Burqa, it's still all right if you fell in love.
Russian and Ukrainian women's beliefs in love and dating
Dating: a man is a hunter, a woman is a prey
Marriage: a man is the head, a woman is the neck
Home: a man is the provider, a woman is the housekeeper
Children: a woman is the carer, a man is too busy working
Money: a man should earn more than a woman
Love: a man should love more than a woman
Relationships: Destiny brings a man and a woman together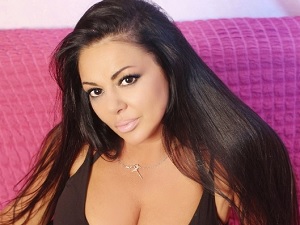 As you can notice, relationship beliefs of Eastern European ladies are very traditional, similar to the ones of housewives of 1950's in the western world. Sure, there are some Ukrainian and Russian girls who believe in more equal and balanced relationships but even they have been brought up on those traditional principles, which still affect them.
They want to be "princesses" and look pretty. They believe in personal development and self-improvement, which are supposed to help them to land a good husband and fulfil their Destiny (to be a wife and a mother). Being career-orientated, which many women actually are, is frown upon in Russia and Ukraine. A woman is supposed to be happy being a mother and a wife. That's her calling and her Destiny.
Keep it in mind when talking to these gorgeous Russian and Ukrainian girls online (except for PPL dating sites, where women don't actually communicate to you directly, and nothing you write is generally of any consequence). Ask her what she believes about life, dating, relationships, and marriage. Then you will know if she is one of the "very traditional-oriented" women, or a "rebel".
Read also:
>> All articles (in English)