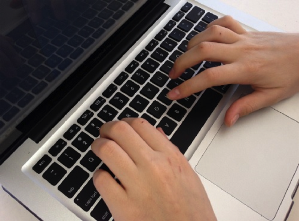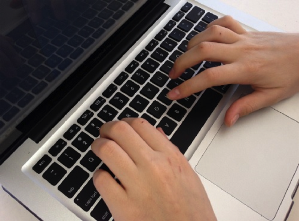 There are questions that every man asks himself. With online dating, this age-old question is: "Why women don't answer?" I know it because I have been asked why women don't respond, in one form or another, since Elena's Models launch in 1999.
After working in the dating industry for 15 years, and having some personal experience in addition to the collective wisdom of female forums and discussion boards, I can confidently tell you why women don't answer. Because they aren't interested! It may sound unkind, but in reality they are not replying because they do not want to hurt your feelings. They feel that if they do not respond, you cannot feel bad about it, as compared to her responding and telling you she is not interested.
That's the general rule, but several scenarios may be in play.
Bad previous experience
It may happen that at some point a lady has answered "No" to a guy, and he completely flipped and sent her an angry response, telling her that she is ugly and prudish, and stupid, and lots of other unpleasant things, wishing her to burn in the dating hell. Unfortunately, there are still some idiots out there, and things like this do happen. (This comes from my personal experience as well as communal, so don't think it's an isolated case and people like this are rare. Unfortunately, they are not!)
Most women are afraid of confrontation. So, if something like this happened to a girl, she will not want to ever be in a situation like this again. Some women (not all but some) may stop answering men they are not directly interested in. It may not be your personality or looks; she may simply be looking for something different. Not all women spell out all their requirements in their profiles, so she may have some particular requirement that is too personal to include in the public profile on the site.
She has already connected with someone
It may also happen that a lady replied to your initial letter or expression of interest (EOI) but didn't respond to any following communication. Why this happens? It may be she has already met someone she became very interested in, online on the dating site or maybe even in real life. It can happen very quickly, literally within minutes from her answering your message. Our site ElenasModels.com offers online chat, which users love, and it's easy to connect with someone quickly. She could have talked to someone for an hour, and then decided to pursue this particular communication.
While some people take months to decide who they want to choose to write a letter to, other people choose on the spur of the moment, who they want to have a relationship with. The younger is the person, the faster they usually make decisions.
Site abandonment
Next, some people register on a site but never use it again. They might have registered simply because they were curious and wanted to have a look at photos of other members, or they decided to join but later changed their minds. You probably remember some websites where you have registered but never used them again. So, it's not uncommon. At some websites the abandonment rate is as high as 90-95%. On Elena's Models, it's much lower, varying between 10-30% for women and 20-50% for men. In case you are wondering, yes, women also write to men and they do not answer, and ladies have the same question, why?
If you were looking for a job, and sent out a bunch of resumes, how may responses would you get? It wouldn't be 100% for sure, no matter what wonderful specialist you are and how well you fit the job description. It's the same situation here. You can sensibly presume that if the woman hasn't answered, then the answer is, "No".
How to get women to answer
But what if you really liked a lady and want to get her response anyway? First, watch her coming online. Second, send your message (which should be nice, thoughtful, funny and very personal, relating to her profile) once she is online. Send both an EOI and an email. Send a chat request. In your email, remember to include a phrase that you would like to get her answer anyway, whether she liked you or not. Translate your message with the help of the online translator (available on Elena's Models for free) and send it both in English and Russian, placing the translation on top of the English version. This will increase your chances to get a response.

Good luck in your communication!

Read more:

>> See all BLOG articles (in English)

Share this article