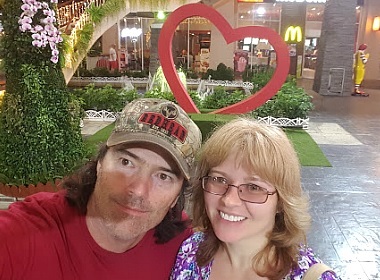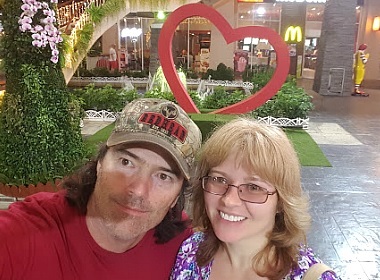 Another happy family created after a chance meeting on Elenasmodels.com. Nonna from Russia and Joe from the USA met on EM in April 2015 and after intense communication and long wait for a meeting, got together in Thailand for the first time, to discover that they indeed really enjoy being together. They married in December 2016 and sent us their story and photos this week.
Nonna & Joe (Russia, USA): We are really happy together!
Good day, Elena and the team of Elenasmodels!
Thanks to your site, one more happy family was created on 2 December 2016! It happened after long conversations on Skype, anticipation and seemingly never-ending wait for the meeting.
We connected on 17 April 2015 and very quickly moved to the level of, firstly, daily letters, and then morning and evening conversations on Skype. Then we had a meeting in Thailand, which only confirmed our mutual feeling like we knew each other all our lives. Frankly speaking, our meeting still feels like a miracle for us.
When I registered on the site, I took a preliminary test, which showed that my chances to find a husband here were nearly non-existent—5%. It was quite understandable—a woman who is not slim, 42 years old, with a 3-year-old daughter, who didn't speak any English (I studied German at school and university). I was learning English as I started communicating here. I think the helpful thing was that I followed all Elena's recommendations—I was not afraid to write to men first, I was honest with all people I was talking to and didn't communicate with people I didn't like.
When Joe came to the site, he was looking for a woman older than me, 44 and up, so he would not even see my profile on the list of the ladies he was getting. Before me he was contacted by some women 38-42 years old, but he refused to communicate with them, because they seemed "too young" to him. But for some reason he answered me!
I was taken by his honesty and openness, intelligence and desire to take care of other people. And he regrets that he didn't meet me 20 years ago. We are really happy together! We wish everyone, who is on this site now, to find his or her second half.
Sincerely,
Joe (USA) and Nonna (Russia)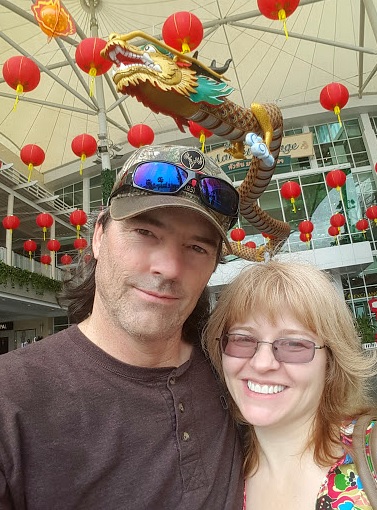 Read the story of Joe and Nonna on Elenasmodels.com
Read also: