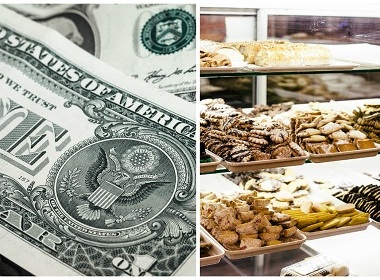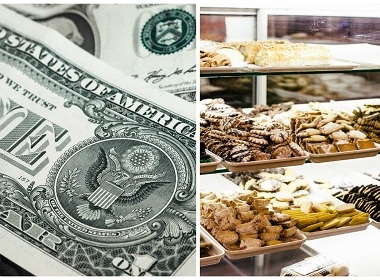 What can you buy for one dollar (or the equivalent in local currency) these days? It depends on the country. In some countries, it's enough to purchase a can of cola but there are places where you can afford a proper dinner having just USD $1 bill in your pocket.
Find out what you can buy for 1 dollar in different countries.
What can be purchased for 1 dollar in different countries
Austria: just one but a very tasty Kornspitz bun.
Denmark: a loaf of white bread or 1 litre of milk.
Spain: the maximum you can purchase is a cup of coffee.
USA: a small glass of Cola, a small bottle of drinking water or 30 g pack of french fries.
Hungary: half an hour of parking in Budapest, 3 apples or 1 ice cream.
South Korea: one pass for public transport.
Vietnam: 40 quail eggs, a couple of beers or a traditional Vietnamese hat.
Turkey: a cup of tea, a can of cola, 1 kg of fruit.
Philippines: 3 penlight batteries, a half-hour foot massage, 2 hours in the internet club or 2 kilometers in a local taxi (1,2 miles).
Italy: an inexpensive bottle of wine in provinces or 1 tablet of analgesic drugs in Rome.
India: a huge portion of a local food.
Canada: 1 apple.
Australia: half a kilo of apples, 1 prepaid minute of phone call or a lottery ticket.
Croatia: 1 large ice cream.
Thailand: 4 liters of drinking water, a newspaper, 3 servings of soft ice cream, a litre of gasoline, a 2-liter bottle of Coke or a portion of green curry.
United Kingdom: a couple of cigarettes, a newspaper or 3 apples.
Colombia: a cup of coffee and a bun.
Cambodia: a portion of fried frogs or crunchy spiders, two exotic dragon fruit (pitaya) or fish spa manicure/pedicure.
Argentina: 1 trip by bus or subway, a braided bracelet, a piece of fruit or a bun.
Saudi Arabia: 1,6 km in a taxi (1 mile).
Laos: 2 ice cold local beers, 4 rolls of toilet paper, a bacon sandwich, 3 bottles of drinking water or 16 small bananas.
Nicaragua: 1 beer.
Jordan: a small pack of snacks or 2 cups of coffee.
Ukraine: a liter of gasoline, a cup of coffee, a kilo of apples, a bottle of sunflower oil, a bar of chocolate, a package of toilet paper or paper towels.
Russia: a bottle of milk, two loaves of bread, a package of toilet paper, almost 2 liters of gasoline, a bar of chocolate, a kilo of bananas (apples and other kinds of fruit are more expensive, minimum 2 dollars for a kilo), 3 tickets for public transport (in the city of Chelyabinsk, in Moscow the price will be higher). The exchange rate is 64 rubles for USD $1. So, if you go shopping with a Russian woman when you are there, your dollar goes a longer way.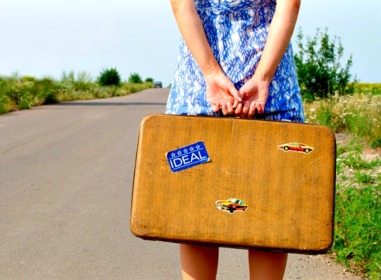 Read also: