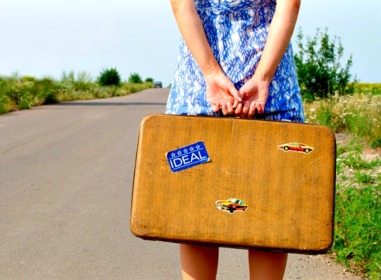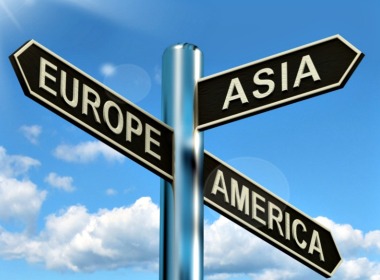 The nature of international relationships is such that men and women need to meet somewhere. It is not always possible to easily reach the destination where the lady lives, therefore some men wonder: Should they send money to Russian ladies for travel?
Sending Money to Russian Women for Travel
The rule of thumb states that you should never, ever send money to women.
However, if the lady lives in a city far away from the capitals, is it acceptable to send her money for travel to Moscow or Kiev?
First of all, of course, it's your money and you can do whatever you wish. You are an adult, and can take your own decisions about spending your own money. No one can tell you what to do and what not. Use your own common sense.
Sure, if you have been talking to the woman daily for 3 months on Skype, and she needs $50 to reach Moscow, this may not be a big deal for you.
However, if there are hundreds of dollars involved, it's a different story altogether.
You may be surprised to find out that a 9-hour train ride from Kiev to Odessa is only priced at $18 (1 way) — and that's on a special "luxury" overnight train. There are other train routes that are cheaper. So, it may not be out of this world for the lady to purchase the ticket herself, if you promise to reimburse her on arrival.
She won't have a problem to buy the ticket for herself if you show her your plane tickets and send her a copy of your itinerary, and also provide her with a copy of your hotel booking. She will know that you indeed are coming to see her, and she will pay her way. Just remember to have the money ready on her arrival in an envelope, so that she doesn't have to ask you for the money.
Even if it is hundreds of dollars she needs to pay for a plane ticket, she will be happy to do it, if she trusts you and you showed her your passport, tickets, and hotel bookings and she feels safe that you will refund her expenses on arrival.
If she says she has no money to buy her own tickets (even after you have sent her copies of all your travel documents to her country), maybe she either doesn't like you that much, or there is another agenda.
So, sending money to women for travel to the capital is not necessary. She can always borrow money from friends (all ladies have tons of friends) or family. If she likes you, she will find the way.
If she doesn't like you, she will find an excuse.
A Woman Travelling to You
Some women are happy to visit you in your country — usually the women who are more secure in themselves, such as ladies 30+ who had plenty of experience travelling the world.
Again, sending a copy of your ID (block last digits) to the woman is a good idea to confirm who you are and where you live. Only do it if you are confident in the person and feel comfortable with them.
It is a good idea to ask a woman in the beginning of your communication, whether she would consider travelling to visit you and tell her that you are happy to reimburse her expenses. In fact, it can make you a more attractive option to the woman, because the majority of men are too timid to organize an actual personal meeting, and only write for entertainment (women call them "dreamers").
If you demonstrate to the lady that she has an actual chance of meeting you and you are willing to invest in your relationship, it will make you stand out.
It doesn't mean that you should do it: Just ask. It's all you need to do in the beginning. You can still decide to rather visit her at the end, but it never hurts to know.
In this way, you can book her tickets online, and only you will be able to receive the refund. All she needs to do is just get a visa (about $100-150). Some women already have a valid open visa to the European Union or even United States.
Ask if she has visited your country before, as this can make it simpler. She can even pay for the tickets herself (prices may be cheaper when ordering from Russia), and you will reimburse her once she lands in your city.
See more tips on how to organize a personal meeting here: VIP Coaching Program for Dating Russian and Ukrainian women.
People who genuinely wish to meet, are able to find a way. Simply be open in your communication.
Read also: