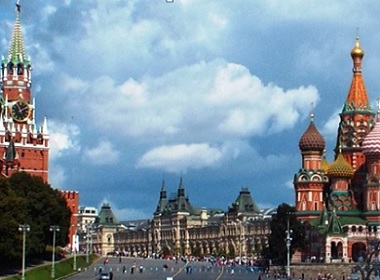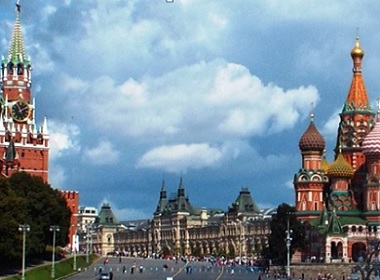 Guest author: Roadtrip Randy
There are hundreds of travel books about Russia that give tons of insight, I know because I've read a good many of them.
The things they don't tell you are minor and the authors probably didn't think it was worth mentioning.
To be honest, my list might not surprise some people at all, but I found these ten things caught me off guard.
1. Furnished apartments for hire
I was a bit surprised to find that a lot of Russians and Ukrainians own apartments that are fully furnished and they rent them. In Dnipropetrovsk I stayed in a nicely furnished two room apartment for a week. In Kiev, it was two days in an apartment close to the middle of the city.
In Moscow there are lots of short term rentals that range from cheap to outrageously expensive. It all depends on what suits your needs, but for long term it is definitely the way to go.
2. Metal doors
If you do rent an apartment, don't be surprised if you have to go through four bolted doors to get inside.
There are usually two closely spaced doors to get into a building, another to get onto the correct floor, and of course, the door to the apartment itself.
In Ukraine I had an apartment with an outside door, and immediately there was an inside door leading into the apartment.
Not much chance of getting surprised in the middle of the night with these systems.
3. Doors open out
Speaking of doors, the ones in Russia open out. Most stores and homes in the USA have doors that open in. It's not really an issue except when you forget and slam into it when trying to enter a store.
It usually only happens when a dozen or so people are watching.
4. The non-obtrusive Russian service
If you are dining at a restaurant, you will need to call your waitress for everything.
In the States you would get frustrated if the waitress didn't come to take your order in a few minutes.
In Russia, it is considered impolite to interrupt the guest's meal… even before it starts.
Don't be shy about getting attention or asking for the bill.
If you don't, you'll be there a long time.
5. White nights
I am an early riser, but the first morning I was in Moscow I couldn't understand why I was so tired.
I figured it was jetlag because the sun was up and shining brightly through the window.
It wasn't until I saw the clock read 3am that I realized what was wrong.
I understand that in St Petersburg during June there is no night for a few days.
It's not quite that dramatic in Moscow, but I wasn't at all prepared for this.
Sunrise at 3am was a shocker for sure.
6.No iced drinks
Living in Texas, we have a lot of cold drinks.
Ice is plentiful and if you order a soft drink it will have more ice than soda.
In Russia, almost all drinks are served at room temperature and this includes soda.
If you ask for ice, they will of course bring it to you with a small set of tongs to drop in one cube at a time.
7. Bank charges
One pleasant surprise concerned the cost of spending money. Getting money from an ATM includes fees from the local Russian bank you are receiving cash from, and the bank back home that holds your card. Rates range from extreme to reasonable. If you buy something, for instance lunch, there is usually a charge from your issuing bank for using the card out of the country.
I found this to be true with one exception. The Paypal Mastercard never charged me an international fee for onsite purchases. I never tried to get a cash advance on this card, but I figure it roughly saved me several hundreds of dollars in fees the while I was in Russia. I'm told there are a few other credit cards that have the same policy but obviously I don't have one of them.
8. Metro grannies
I was more shocked than surprised by a portly little grandmother in the Metro station.
As I stood in line to get on the arriving train, she unceremoniously shoved me out of the way and pushed to the front of the platform.
She was like a linebacker in American football, seeking her goal without remorse and it was almost as if she was daring someone to complain about her behavior.
No one complained, and I saw this from more than one old lady during my time on the Metro.
9. The love of sushi
Sushi is everywhere.
I found it odd that even though Moscow is so far from the coast, every block has a sushi restaurant.
I'm not sure why the attraction is so strong but rest assured it is, and the food is good!
I enjoyed the local sushi place and ended up eating there with friends quite a few times.
10. Sadness of leaving
I was sad to leave. After a month in Moscow I expected to be ready to go home and back to my regular routine. Nothing could have been further from the truth.
I was there during the summer so the weather was perfect compared to the sweltering heat of Texas so I'm sure that had something to do with not wanting to leave. More likely, the great people I met, old friends that I connected with again, and my chance to spend so much time with my girlfriend, all contributed to why I could have easily stayed longer.
My one month trip was one of the best vacations I have ever been on and of course I'm already planning for a return trip. This time I hope to be a bit more prepared for the little things Russia throws at me.
Check out the rest of my trip on my Facebook page Roadtrip Randy.
---
Have a personal story to share? Email it to:

---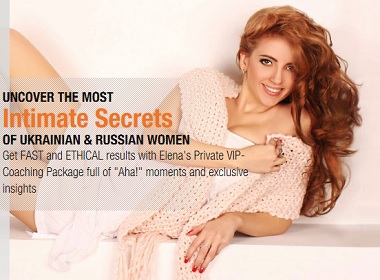 Read also: