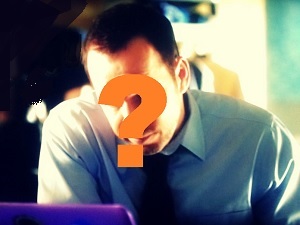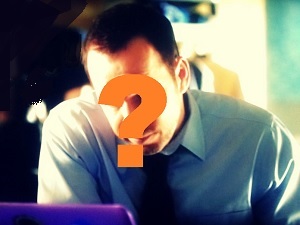 Guest author: an American Man
I began my search for a partner worldwide after realizing that American women in general were very difficult to deal with. I had no trouble getting dates, but within a short time I found that the women were very demanding and pushy to a point that I didn't want to be around them. I don't consider myself unreasonable, but I began to wonder if maybe I was not understanding my role in the dating world.
I have a lot of single male friends that began to bring up the same things I saw when dating. It became obvious, at least to us, that women in America are very difficult to be with. We agreed it was probably the current culture in the USA, and more than a few of my friends had begun to look elsewhere in the world for a partner.
I knew several men that had married Ukrainian or Russian women and their relationships seemed to be working well. Several of these couples have been together for over 10 years and that proved there might be something to going overseas with my search. I began going online and did some research before joining a few dating sites.
The purpose of relaying my experience to this point is to give you an idea of what I was thinking along the way, and based on conversations with my friends, they had the same experience. We all tried to date American women first, became frustrated, investigated international dating, found lots of information on scams, decided not to try it, and went back to American women.
That's correct. We decided not to try dating internationally because of all the negative press. So why did I eventually change my mind? My experiences with American women were so bad I was willing to take a huge risk even though the press said "Don't Do It!"
It is important to realize that American men have been told constantly that dating internationally is a bad thing and only for losers. I don't consider myself a loser, although I'm sure many American women would think differently. I have a good business, pay all my bills, take care of my responsibilities, and have always been loyal to friends and family. So when I started dating internationally I was as suspicious of the women in other countries like I was of American females.
With this in mind I will try to explain why I didn't always make first contact with women on Elena's Models.
5 Reasons why I am not contacting you
You are too beautiful
I know it sounds crazy but there are more beautiful women on this site than I have ever seen. In America, women this beautiful are unapproachable by men unless they are male models or very flashy with their wealth. How am I to choose between so many women and find out if they will even talk to me?
Until I actually visited Ukraine and met one of the women I talked with online I was very suspicious. Not because she gave me any real warning signs, but because it is not the same as in America.
There are so many profiles
There are so many profiles to look through I  found myself overwhelmed. It took me weeks just to decide which women to contact to see if we had any common interests. It takes time to read profiles and as a serious man I read everything you write, or at least until I see something that I think is incompatible.
I don't speak Russian
Actually, I know a few words but not enough to have a conversation. Even after travelling to Ukraine and Russia I only understand enough to get me by as a tourist. Where I live in the USA Russian isn't spoken, and even though I live near a very large city, I had to travel more than one hour to take lessons.
There are no pictures
If your profile has no picture I won't ever consider it. It's almost the same with poor picture quality or only one small photo. Not because I care so much about how you look, but because I don't think you are serious about dating someone from another country.
In addition, it makes me very suspicious because it seems you are hiding something. I am used to this in America and anything that makes me think of Western women is a turnoff.
Incomplete profile
Even if you have the best photos and I am interested in how you look I will not contact you if there is no other information. Again, this makes me think you are not serious enough to take the time to give more information about who you are or what you want. Why would I contact someone if there is no way to know if we have anything in common?
Here are my suggestions to overcome the issues above…
Dating tips for women
Contact me first if you have any interest at all!
I would never think of this as a bad thing and I may have been considering your profile for a while. Contacting the man first is very flattering and puts you at the top of the list in terms of whom I will talk to.
My current girlfriend lives in Moscow and contacted me first. I had looked at her profile several times but was already talking to several other women. When I got her mail I immediately began conversations with her and we were a match!
Learn the language of the country you are interested in
Typing a conversation is tedious and takes a lot of effort. It is difficult to get the meaning of everything and makes the relationship much more difficult. Talking to my male friends I can tell you this is a big issue. They think they will have to learn a new language to date internationally and that is something many men are not willing to do. Even if you are just beginning to learn, it shows that you are actually preparing for a life in a new country.
I am serious about finding a woman to move to my country and the English language is a basic necessity. You don't have to be fluent, but if you are serious about moving to an English speaking country you should at least be taking lessons.
Use good quality photos
The most prominent item in your profile is your photo. It catches the attention and is the reason I stop to read more. The more photos, the better. Not all your photos need to be professional quality but the main one does.
When the profile is opened there are more photos at the very top left of the page. Even though the main one needs to be professional I don't mind seeing others that are simple snapshots in different locations. Having a lot of pictures keeps me on your page longer, and the longer I am there the more likely I am to contact you.
Fill out your profile completely
I can't understand why this is so difficult. Profiles seem to come in two forms. Nothing on the page or a book of information. Too much information can be just as bad as too little. The basics provided by the website format is usually enough to give me the info I need to make a decision as to whether or not I think I should contact you.
If you see that I looked at your profile but didn't contact you, contact me. Just because I didn't send you a message doesn't mean I'm not interested. There could be a hundred reasons including being interrupted while on the computer to wanting to say just the right thing in a message to you. It could also be that someone just sent me a message first…
Be Patient
I'm an American man so I have been through a few horrible dates with women in my country. Ask any man that you meet from America about his worst date and I'm sure he will have to choose from a large number of terrible instances. I am always cautious because of this and sometimes even suspicious at first.
I needed time to adjust to a different culture and please remember that I'm not familiar with most of the way things are done in your country. For instance, I also don't understand if I send you a message and it takes a week to get a response. In America, most people respond to mail in less than one day. I have learned not to worry about not getting mail replies for a week or more when dealing with my Ukraine and Russian friends, but it took some time for me to learn this.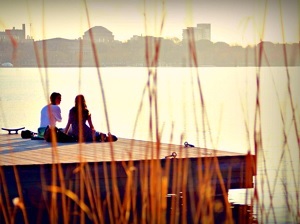 I can't speak for all men but these are my personal reasons for not contacting women on Elena's Models website. I'm sure other men have different reasons but the guys I have talked to usually say the same thing.

Remember I told you about my girlfriend in Moscow? I can't think about what would have happened if she hadn't contacted me first. We have been together for almost a year and have met several times in person. During the summer I will visit her in Russia for a full month, and for me, it's the best reason for not contacting anyone else. 🙂

Read also:

>> All articles (in English)

Share this article