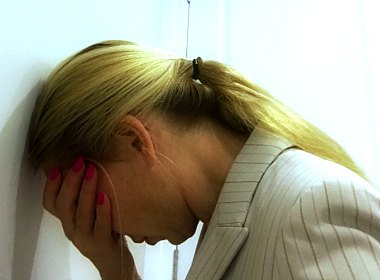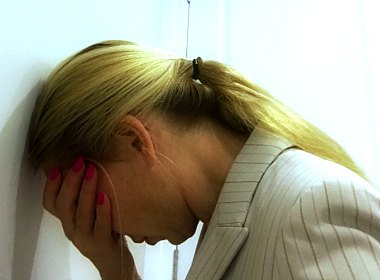 Each employee has its own role in a company. A worker cannot fulfill his or her responsibilities without interacting with others. Very few employees have an opportunity to work absolutely independently. So, it's important to get along with the team.
Building healthy relationships with colleagues is also good for a career growth. People who have a good friend in the workplace are more likely to be satisfied with their jobs. They feel more engaged at work.
Ukrainians understand the high importance of positive relationships at work. But we are all human beings, and there are many things we can get annoyed with.
Let's find out what annoys Ukrainians in their work colleagues.
Research: Things that Ukrainians find annoying about their co-workers
Ukrainian jobs site Rabota.ua surveyed 1,500 people about their relationships with colleagues. The survey shows that most locals have good relationships with their work mates.
Half of the respondents say they have rather good relationships with their fellow workers.
28% of the people surveyed are confident their interpersonal connections at work are good.
One in five Ukrainians says he's probably not satisfied with working relationships and 4% stated confidently they are not happy.
Do your colleagues annoy you?
Only a quarter of respondents says that their co-workers do not irritate them.
7% get regularly annoyed with their colleagues.
70% of people experience irritation from time to time.
What annoys you the most about your co-workers?
As shown by the survey, the main irritating things are hypocrisy and intrigues. 53% of employees can't stand it in their fellow workers.
43% hate gossiping.
41% do not like when people try to avoid work.
The last thing on the list: Loud sounds during working hours (4-5%).
Do you tell your colleagues that they annoy you?
Only 18% of respondents are ready to tell people that they annoy them.
38% of the employees stay calm and do not complain.
Most of the workers (44%) try to give a person subtle hints that their behaviour hinders teamwork.
Do you have conflicts in your workplace?
61% of people report they rarely have to deal with conflict situations.
29% report they do not have any conflicts.
9% say conflict situations occur often in their workplace.
Would you quit your job because of a colleague?
77% state they wouldn't quit the position just because someone irritates them.
23% say they could leave a job because of the person they cannot deal with.
86% of people report they never had to resign because of their co-workers.
14% admit they had such an experience.
Fortunately, most Ukrainians state that they have good working relationships.
Only 3% of Ukrainian women and men admit they are involved in conflicts with their co-workers. Apparently others, no matter how frustrated they are, manage to avoid fights at work.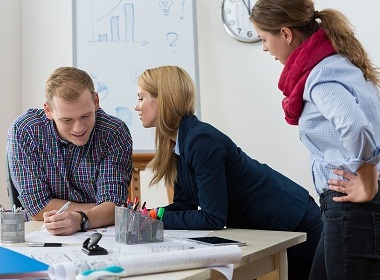 Read also:

Share this article