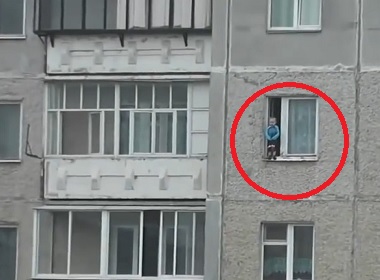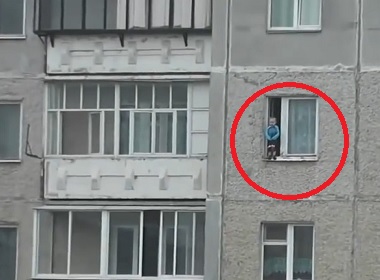 The video of a child dancing on the windowsill of the 8th floor of a high-rise residential building gone viral on the Russian Internet. The scary scenario developed in the city of Miass in Russia, which is in Chelyabinsk region, famous for the fallen meteorite.
The young boy is seen walking, jumping, and dancing on the edge, oblivious to the imminent danger of slipping and falling down, in a half-open window.
The video was made by residents of a building across the street, who were horrified when they saw what was happening in their plain view. The pair called the police, and started videotaping, convinced that the child must have been left home alone.
"Look, he doesn't even hold," says the concerned male voice in the video. "He absolutely doesn't hold at the moment!"
The child seems to be spitting down, while not holding up.
"Did the mother leave?" the male and the female wonder. "He is standing on the edge, not holding, and bending down," the terrified female shrieks. "Where is the police, what takes them so long?"
The witnesses watched in horror for about 5 minutes how the little boy was playing with death. Then he disappeared inside.
Mother's Shock
The mother of the young boy found the video online. She opened the kitchen window because it was hot inside, while the child was peacefully eating his food. Then she left the kitchen for a few minutes, and was totally petrified by what she saw on her return.
"When I came to the kitchen and saw what was happening, I nearly had a heart attack," the woman stated.
"I didn't want to scare him, so I called to him quietly, and he climbed down."
"I was crying for 20 minutes after that. Thanks God nothing happened! It will remain on my conscience."
She slammed online commentators for their cruel suggestions, which were abound on the social networking site:
"The ones who are writing, "I wish this mother was dead," God is your judge. My baby is OK, I talked to him, so that he doesn't do things like this again. We will be vigilant now!" she wrote.
A joke on a Russian humour portal states:
"Before telling me what to do with my child, show me your own ideal one."
As any parent knows, it only takes a glance away for a young child to put oneself in a harm's way. Most parents can recall several terrifying experiences of their own.
It is remarkable that the young boy managed to stay unharmed. The police says that the family is not known to them and never had any problems. After the incident the parents installed special locks on windows, so that they could not be opened by a child, reported Miass Online. The police issued a verbal warning to the parents.
Video: Russian Child Danced on the Window Sill of a High-Rise on the 8th Floor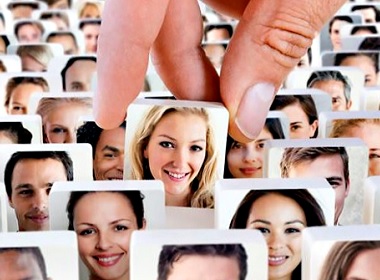 Read also: