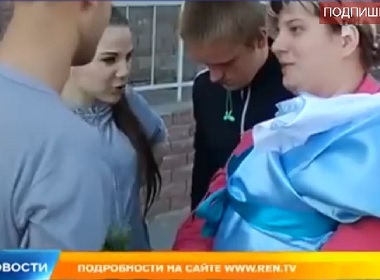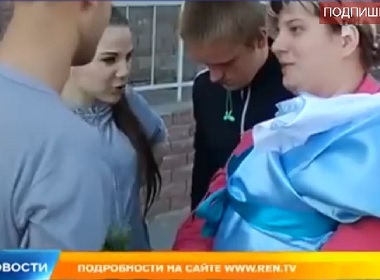 Natalia Knyazkova, 29-year-old Russian woman from the town of Bor in Nizhny Novgorod region, became the youngest grandmother in Russia.
Her 14-year-old daughter Anastasia gave birth to son Nikita on 23 September 2015. The baby boy and the mother are doing fine.
The youngest Russian grandmother gave birth at the age of 14. She and her 34-year-old husband Alexander have 4 daughters, reported Volga TV. Their youngest daughter is 2 years old.
The father of the child is 17. He is ready to support the family, once the pair completes the high school.
The baby boy was born healthy and weighted 3.5 kg (7.7 lbs).
The young parents declined TV interviews, but the brave Russian grandmother was happy to share her joy.
She is not worried about the new addition to the family, although initially the parents of a 14-year-old future mother were shocked to learn she was pregnant.
The grandparents decided that they would be able to take the burden of childrearing off the young couple and provide assistance, allowing the pair to complete their education.
The medical doctors advised the young grandmother to take care not only of her first grandson but also of the adolescent mother. In a family of 4 girls, a little boy will be something of a novelty, with the youngest aunt only 2 years older than him.
Video: The Russian Woman Who Became a Grandmother at 29
Read also:

Share this article