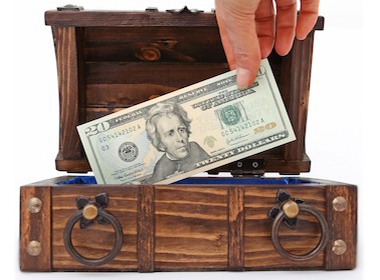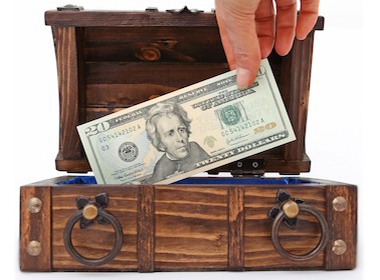 Ukrainians do not trust anyone with their money but would rather keep it in a box under a bed at home, an online poll revealed.
Ukrainians don't trust companies or government with their money
Finance.ua asked its readers whom would they trust with their pension money. The answers were nearly unanimous.
86% of respondents would rather keep the cash in a box at home.
10% of readers have enough trust in authorities to keep the money in a government fund.
Only 4% of respondents would invest their savings into a private fund.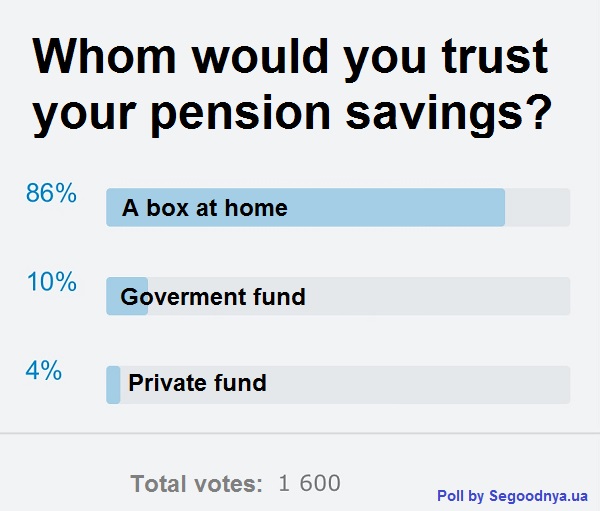 In recent times, several banks in Ukraine went bankrupt and the government is unable to reimburse private investors and clients in full.
The galloping inflation that saw the value of US dollar quadruple over the last 4 years (from 8 to 27 hryvnia for 1 USD) also contributes to scepticism towards trusting pension savings to either a government or a private fund. At least, if the money is "in a box under a bed", it could be converted to hard currency at any time, allowing to prevent the loss in value.
The level of trust around pension savings explains why so many Ukrainians don't worry about proper employment contracts. Ukraine is #3 worldwide among the countries with the highest level of the shadow economy. Transparency International rating estimates the share of Ukrainian shadow economy at whopping 46%.
Many locals work without official employment contracts, which means no social contributions are made to pension funds. Currently in Ukraine 10 workers who are officially employed support 9 pensioners.
Another aspect is low life expectancy for men, who live 10 years shorter lives than women. Many Ukrainian males simply do not survive until the age of retirement, this is why they don't bother saving cash for later years in life.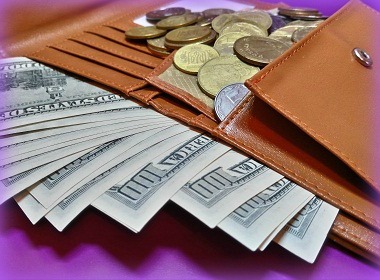 Read also: