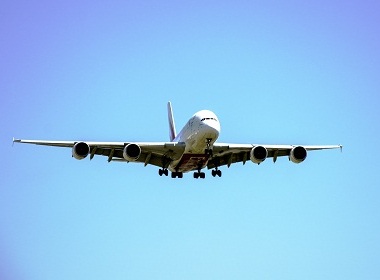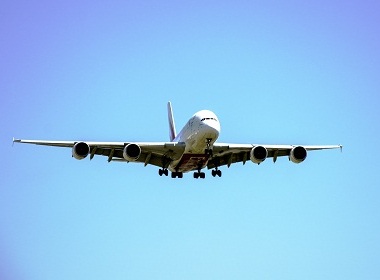 Brain drain in Ukraine robs the country of the most skilled professionals as they apply their knowledge abroad. Thankfully, the number of those who have serious intentions to move to other countries dropped by half as compared with 2014-2015. What makes Ukrainians leave to work abroad in 2016?
Reasons why Ukrainians leave to work abroad
The main reasons why Ukrainians moved to foreign countries in 2015 were an unstable political situation and lack of security in the country. Today's reasons are more materialistic.This year's survey conducted by the international job portal Hh.ua shows that Ukrainians are concerned about rising prices, high inflation rates and low standards of living, Finance.ua reports.
Three out of five respondents admit that they do not see their future in Ukraine.
Every second is not satisfied with the level of remuneration and the economic situation in the country.
Almost half of the people surveyed believe that it's impossible to live in a corrupt country where laws are not observed.
Two out of five respondents are worried about the unstable political situation.
A third of white-collar workers leave Ukraine in search of a high-quality medical care, education and social security. Almost third of Ukrainians think that non-qualified workers earn more money abroad.
The least number of Ukrainians are concerned about the lack of security, new opportunities for professional fulfillment and better conditions for small businesses.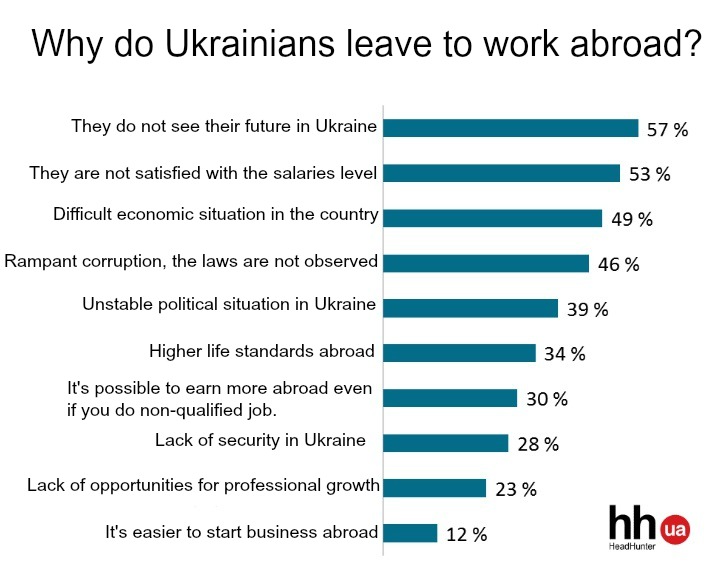 It's interesting that skilled workers have their own requirements to foreign employers. Almost half of Ukrainian workers are ready to leave their country if the foreign employer provides good financial and career opportunities. A quarter of Ukrainians agree to move abroad if they like their new company and job, and it's possible to move together with the family. One out of five respondents is ready to move to a foreign country with higher living standards.
Ukrainian women and men also look for employers who can provide housing. Only 4 out of 100 agree to relocate within Ukraine.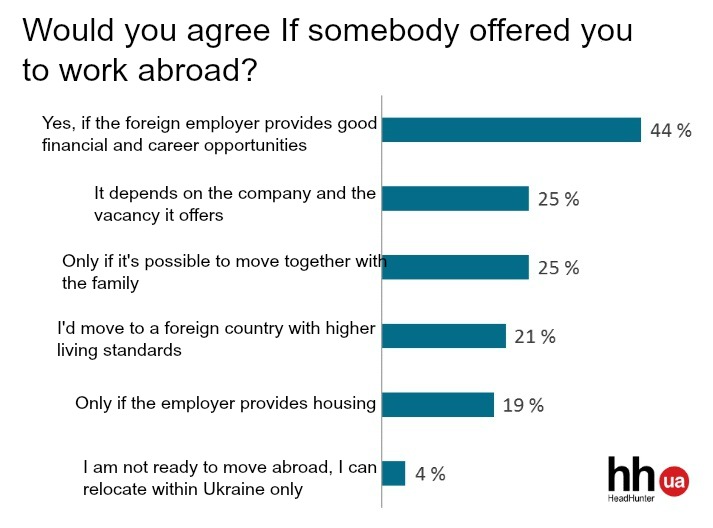 Infographics: Finance.ua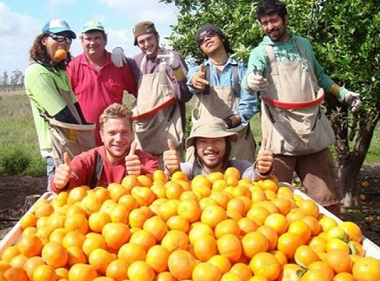 Read also: