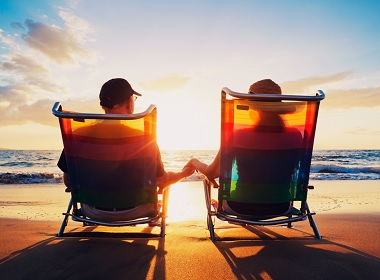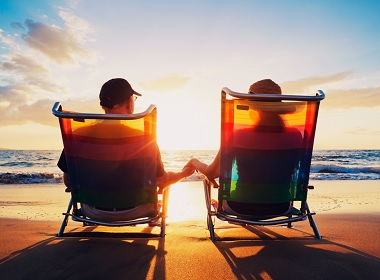 Nearly 20,000 Ukrainian pensioners live abroad. The amount of pensions in many other countries is substantially higher compared to retirement benefits in Ukraine, where the minimum payout for retirees is only around USD 55 per month. This is why many Ukrainians prefer spending retirement abroad where they are able to receive higher payouts, Finance.ua reported.
Better pensions in foreign countries for Ukrainian retirees
Ukraine isn't the most favourable country to retire in: It is ranked 72nd out of 80 countries on the list of the top places for pensioners. Local seniors aren't happy with the amount of money they get, but if they move abroad, they are able to get more money in some destinations.
Pension treaties
Ukraine is a member of pension treaties of two types.
The first type of the treaties includes getting the benefit paid by the country where the Ukrainian citizen actually resides.
This is the list of countries that have such arrangements with Ukraine:
Belarus
Azerbaijan
Armenia
Russia
Georgia
Kazakhstan
Kyrgyzstan
Moldova
Tajikistan
Turkmenistan
Uzbekistan
Mongolia
Romania
Hungary
Except the last 3 states, the first 11 are also former Soviet Republics. Romania and Hungary used to be members of the Eastern bloc and Mongolia, too, was socialist until 1992.
The second type of treaties specifies that Ukraine and the foreign state where the pensioner lives pay their own share of pensions, according to the number of years of work and contributions in that country. It means that the pensioner is only paid by the foreign state if he worked there and contributed enough to be eligible for the pension. The rest of the benefits are paid by Ukraine in accordance with the local laws.
Such agreements are signed with Lithuania, Latvia, Bulgaria, Estonia, Spain, Poland, Portugal, the Czech Republic, and Slovakia.
The Ukrainian government has plans to sign treaties on retirement benefits with Germany, Israel, Montenegro, Serbia, Greece, Luxembourg, Turkey, Argentina, and Brazil.
How many Ukrainian pensioners live abroad?
Bulgaria is the leader with 889 pensioners from Ukraine living there. The average monthly pension in that country is rather low: €21.4 (USD $24.8). The highest pension is received by Ukrainians in Croatia – nearly $139. Azerbaijan offers the lowest payments: less than $14.
Foreigners who live in Ukraine also are eligible for retirement benefits, if they are citizens of the states that are members of the treaties that we mentioned before.
For example, there are 991 citizens of Estonia and they get a payout of about 4,400 hryvnia (USD $156). The highest benefit among foreigners are received by Polish citizens: 7,400 hryvnias (USD $262).
If you are curious about moving to the largest country of Europe while you are eligible for a retirement or disability payout in your location, the rules will be applicable as explained above. It is possible to live in Kiev or Odessa and collect benefits in your home state, if the legislation doesn't stipulate you have to reside in your home country permanently to be eligible. It is also possible to travel without spending more than 6 months in one location, which would make you a resident for tax purposes. In any case, you need to consult a local specialist to decide on the best option. Just keep in mind that the rules are changing all the time.
How much Ukrainian pensioners get
The average amount of payments for Ukrainian retirees rose by one third this year in comparison with 2017.
In 2018, pensioners in Ukraine get on average 2,480 hryvnias (USD $88) per month. The minimum level of retirement benefits increased to 1,452 hryvnias (USD $51), which is regulated via sustenance level set by the government. The highest pensions are in Kiev, where retirees are getting 3,332 hryvnia (USD $118) monthly.
Ukrainians from the western area of the country get the lowest payments: only 1,200 hryvnia (USD $42). This area borders Hungary, Poland, Moldova, and Romania, so it's relatively easy to move to a foreign country and be able to get higher benefits.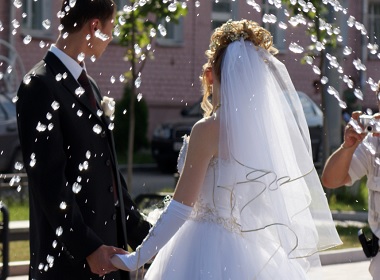 Read also: