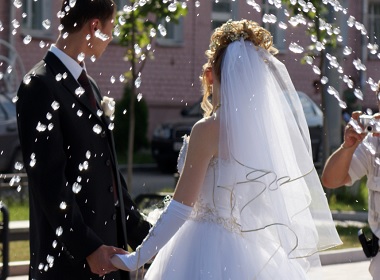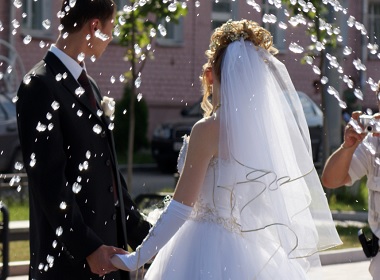 One of the reasons for so many brides from Ukraine seek partners abroad is the higher number of women as compared to men, which is a fact of demographics that anyone can check through CIA statistics and Wikipedia.
But is it true? 
KP.ua published a review about the issue, titled "Why there are more brides in Ukraine than grooms". Let's see what local writers have to say.
Let's find out why there are more brides than grooms in Ukraine
There was s a big difference between the number of men and women living in the country, Natalia Michkoskaia starts: 22.7 million females vs. 19.6 million males, according to the official statistics. It's 86 men to 100 women.
To narrow down the statistics, let's look at the numbers or males and females between ages of 16 to 59. It's a well known fact that Ukrainian males die much earlier, so maybe that's the reason for such a demographic disproportion?
Eliminating over 60s and under 16s results in 13.1 million females vs. 12,5 million of males.
Just like everywhere in the world, there are more boys than girls at birth: 106 males to 100 females are born. 
What happens with this proportion as kids mature?
One issue is the higher mortality in childhood. American scientists discovered that the female chromosome contains 836 across be genes that code proteins and because women have two of them, they constitute 5% of female DNA. But males have only 1 X-chromosome, so they only have 2.5% of these actually even genes in their DNA. Which means, unfortunately, that males are genetically predisposed to higher chances of getting sick and dying early. However, worldwide newborn boys die 1.1-1.2 times more often than girls (10-20% higher mortality rates). In Ukraine there are 50% more male infant deaths as compared to females. 
In 2017 there were 1178 infant female deaths in Ukraine under the age of 1 and 1608 male infant deaths.

 

2016: 1252 girls and 1703 boys.
2015: 1422 girls and 1896 boys.
During teenage years, additional risks arise for boys. According to the World Health Organization statistics, the most common reasons for deaths of teenagers aged 15-19 are automotive accidents (22%) and violence (12.4%). Most typically, these affect boys. 
Ukraine doesn't gather the same gender statistics, but it's unlikely to deviate from global trends, according to which boys of this age die 1.4-1.5 times more often than girls. 
Other factors impacting demographics
One of the most prominent factors of demographics in Ukraine is labor migration. It is mostly men that venture to seek better pay checks abroad. The regions bordering neighboring countries are where most labor migrants depart from in search of higher remuneration. When we look at the gender map of Ukraine, we can see that regions near foreign borders are the ones showing the highest disproportions. 
Zakarpaksky region near Polish border shows dramatic imbalance of nearly 3 times more women than men. 6 other nearby regions show two times higher numbers of women than men. 
The best situation for ladies is in Kiev, where we see 855 thousand males to 939 thousand females. It's 91 men to 100 women as compared with the national average of 86 to 100.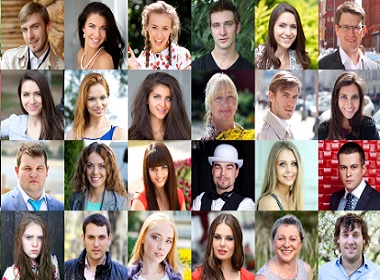 Read also: