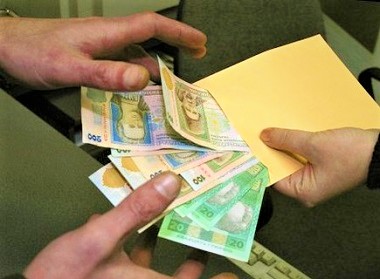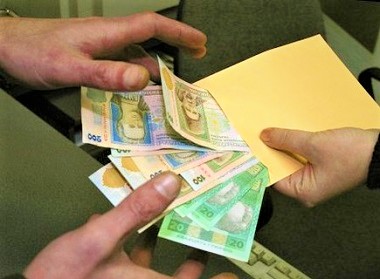 On the back of the news that Ukraine scored #3 position in the world by the size of its shadow economy (46%), which is not projected to change much within the next 3-8 years, it's not surprising that only 54% of locals report their wages are paid officially as per employment contract.
In fact, it gives us exactly 46% of workers that are paid "cash in envelopes". According to the recent report by the Association of Chartered Certified Accountants, the level of undeclared economic activities in the country sits at around 46%. What a coincidence.
Ukraine: White, black, and grey wages
Employment portal HH.ua asked it's users whether they are being paid wages officially or getting cash.
17% of respondents to the online survey stated  they were paid in cash and had no official contract ("black" wages).

29% of respondents said they were paid cash partially, in addition to the official wage ("grey" wages").

54% of employees reported receiving "white" (fully official) wages.
Apparently, half of employees in Ukraine are not paying taxes correctly. It is a sizable proportion.
Among the workers who are paid cash, 30% receive all their remuneration unofficially.

47% of respondents get a larger portion (50-70%) as cash.

3% of users said they only get bonuses as banknotes in envelopes.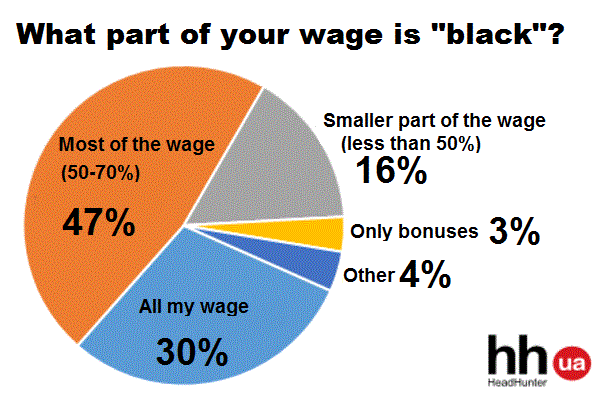 It should be noted that the majority of Head Hunter clients are white collar workers. Among the sales staff employed by small businesses the share of people who work for cash is likely to be higher.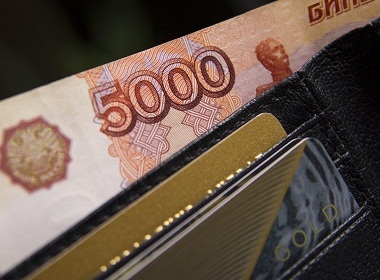 Read also: