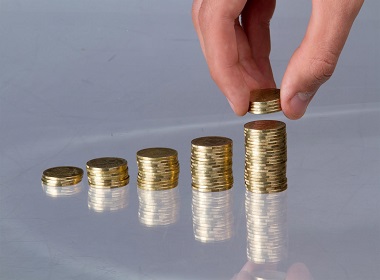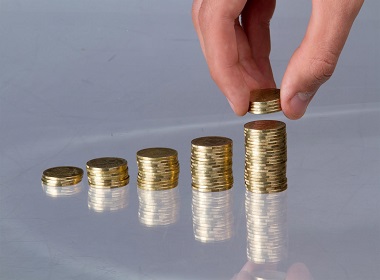 Ukrainian prime minister Volodymyr Groysman stated that the minimum wage in the country could be raised in 2018. The minimum wage was doubled in January 2017, when the previous limit of 1600 Ukrainian hryvnia was replaced with the requirement for the lowest monthly remuneration of 3200 UAH for full-time workers.
Wages (salaries) in Ukraine are calculated on a monthly basis rather than weekly or hourly.
No plans to increase the minimum wage in Ukraine in 2017
Groysman noted that the government has no plans to amend the minimum monthly remuneration during 2017, Segodnya reported.
"The average earnings in the country by the end of the year will exceed 7000, the minimum wage 3200. But in the next year the minimum salary will grow. We will do everything, so that the economic growth leads to increasing income for the citizens," the prime minister said.
Local experts point out that currently the minimum salary is at about 45% limit to the average earnings. It would be beneficial if the lowest monthly wage was at the level of 60%, Lidia Tkachenko, a scientist from the Institute of Demographics and Social Research, believes.
The National Bank of Ukraine's prognosis plans for 8% inflation in the next year. Just to compensate the inflation, the wage should be raised to 3456 hryvnia.
Cumulative inflation in Ukraine in 2014, 2015 and 2016 exceeded 90%.
Currently, the average monthly wage in the country is on the level of 6659 hryvnia (USD $256), as according to April 2017 data by Ukrstat.
But there are large discrepancies by region, as you can see from the statistics below. For instance, in Kyiv region people earn 6578 hryvnia ($252), but in the city of Kyiv they get on average 10788 UAH ($414). People living in large cities (Kiev, Odessa, Lviv) earn substantially more than workers in regional towns. It means that even though the average earnings stand at around $250/month, there are a lot of people who earn only $100 per month, while others take home $400.
Minimum wage: 3200 hryvnia ($123 in today's exchange rate).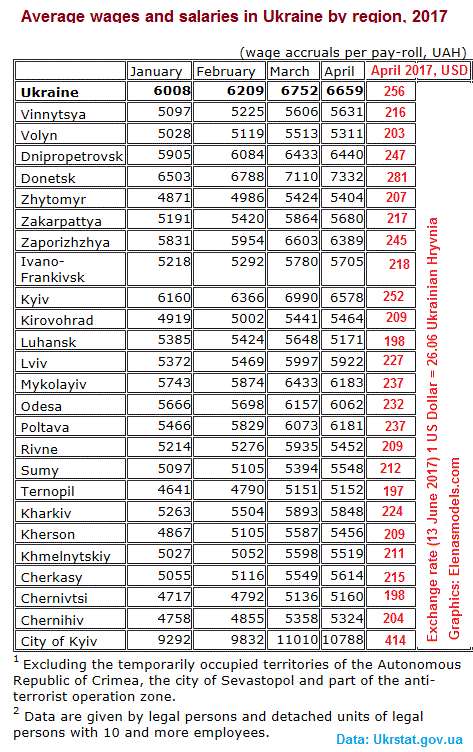 Read also: