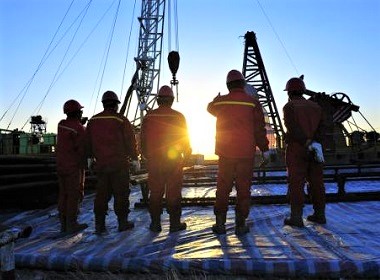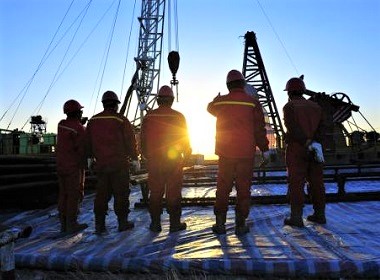 In July 2017 the average monthly salary in Russia was 38,619 rubles (US$665), which is 8.6% higher than the year before. The average wages statistically increased both in rubles and in USD. The increase in USD is about 4.6%. The data is provided by the official government's statistics agency Rosstat.
Which professions pay the best in Russia?
You know it's not medical doctors, who are mostly paid by the government and barely make an average wage working 1.5 shifts to make the ends meet. It's also not teachers or nurses, traditionally female-dominated and low-paid professions. Teachers only made in July 2017 around 22 thousand rubles ($380). But it's country-wide school holidays, so there is no overtime.
The lowest paid were the workers of the manufacturing sector, making clothes and leather goods: just over 20 thousand ($347).
However, there is an industry, which remains the highest paid for years: Oil and gas mining. Here the average monthly wage is over 95,000 rubles ($1.6K). Getting a job in the oil mining sector is like a dream come true for Russians, especially if the job is at the office and not in the mines.
Remember, remuneration is calculated monthly in Russia. When talking about pay checks, it's monthly figures.
Top-10 industries with the highest wages
Employees of oil and gas mining bring home around 95,040 ($1637).
Rather high remuneration, 89,525 rubles a month ($1541), is paid to workers of tobacco manufacturing
Insurance and finance average is 81,888 rubles monthly ($1410).
Chark and oil goods production: 76,891 rubles ($1324).
Science and development: 67,863 ($1168).
Wages in the fishing industry are around 59,967 ($1032).
Professional, scientific and technical personnel: 58,566 ($1008).
Mining of metals: 57,895 ($997).
Information and communication workers earn 56,825 per month ($978).
Production of medicine and medical supplies: 54,556 ($939).
Government officials promise that wages in Russia will increase by 10% within 3 years.
In Moscow salaries are higher than on average in Russia. In the Russian capital employees bring home about $1153 a month (66,981 rubles).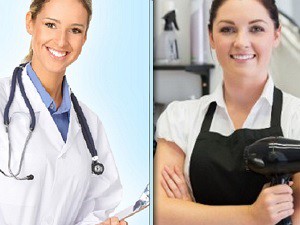 Read also: