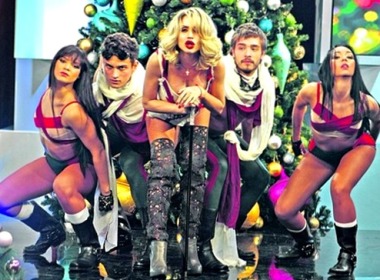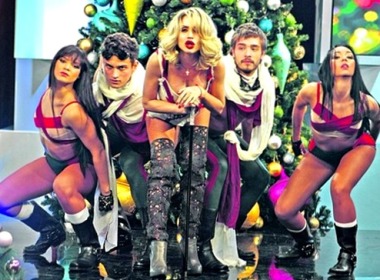 Staff author: Adilia S.
We are joyfully looking forward to the New Year and live in anticipation of the brightest and the sweetest holiday of the year. It is customary for Ukrainians to invite popular artists to attend the forthcoming event or entertain the guests with a lively show. People in Ukraine like to attract attention and impress their guests. Simply they try to show off.
Thus Ukrainian stars can get outrageous earnings in New Year period, especially on December 31.
Ukrainian Show Business Faces Hard Times
But today the situation has changed a lot. Formerly, popular musicians charged big amounts to play concerts and tried to earn enough giving just one concert. December was an extremely busy month. "15 scheduled shows were considered as awfull result", says Maxim Tsivin, a concert manager of the events company Ukrainian Secret Service.
Nowadays Ukrainian show business faces hard times and celebrities have to lower the rates if they want to keep the doors open and lights on. So they decided to give more performances to maintain their income. For example, the bands like MONATIK or NeAngely are giving 4 concerts on the New Year's night in Kiev. They will entertain public for about 25-40 minutes and move on to the next show.
The Ukrainian super star Tina Karol who is always working on New Year's night in Odessa, gives two shows this time and charges the same amount that she would have received for one concert in the good times, KP.ua reports.
In summary, celebrities in Ukraine have to cut prices and work more to earn at least the same amount as before.
The Situation Is Improving
It is worth noting that currently the situation is improving. Maxim Tsivina notes that people start going out, buying tickets to different events, going to clubs and restaurants. It's more likely that Ukrainians are tired of feeling depressed, frightened and saving on everything. They need to take a break and have party. Certainly, it has a positive effect on sales since artists can give people joy and cheer by organizing brilliant shows.
Besides, most Russian singers and bands no longer tour in Ukraine, and people have to choose local stars. As it turned out, the choice is really diverse. Ukrainian entertainers give excellent concerts and charge considerably less.
Ukrainian Stars' Prices
It's not possible to provide precise amounts that celebrities earn in Ukraine as the information is not disclosed.
See the approximate prices of Ukrainian stars in US dollars (according to KP.ua), per private concert:
Sofia Rotaru from $40,000
"Ocean Elzy" from $35,000
Irina Bilyk from $25,000
Potap and Nastya from $20,000
Loboda from $20,000
Olya Polyakova from $15,000
Jamal from $12,000
Vitaly Kozlovsky from $10,000
The "BB" from $10,000
Gra from $10,000
Max Barsky from $5,000
Nikita Group from $5,000
"NeAngely" from $5,000
"Time and Glass" from $5,000
MONATIK from $5,000
Yana Solomko from $3,000
Anna Dobrydneva from $2,000
The situation in Russia is not better. Russian stars also complain about drop in income and even ready to take payments in roubles.
See the approximate prices of Russian stars in US dollars, per private concert:
"Leningrad" from $70,000
Grigory Leps from $65,000
Yuri Antonov from $ 60,000
Philip Kirkorov from $50,000
Nikolai Baskov from $45,000
Ivan Urgant from $40,000
Polina Gagarina from $33,000
Lyme Vajkule from $30,000
Elka from $30,000
Ksenia Sobchak from $25,000
Mikhail Boyarsky from $15,000
Oleg Mityaev from $12,000
"Vintage" from $10,000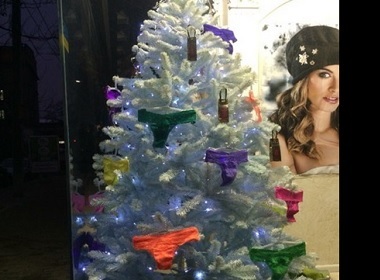 Read also: