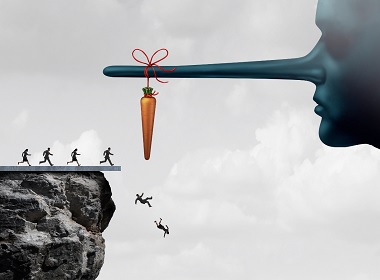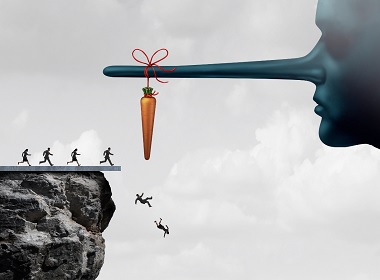 This time we are not talking about scams in the system of PPL dating sites, but discuss the general situation in Ukraine. Segodnya.ua conducted an online poll among its users asking them about their experiences with scammers.
56% of Ukrainians have lost money to scammers or know someone who has
Responses to the online poll may surprise you.
56% of respondents said that they have personally lost money in a scam or know someone who did.
15% answered that they have realized in time that it was a scam before losing money.
29% answered "No" to the question.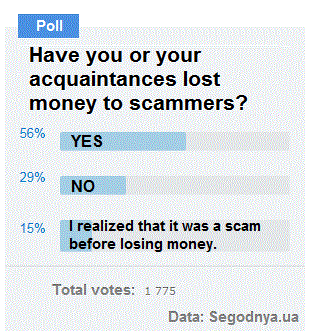 Scammers invent new tricks all the time, Segodnya reports. In 2017 only in Kharkiv region 668 people were accused in fraud. It's one of the most widespread types of crime.
In Dnipro (Dnepropetrovsk) region 642 cases had been opened in 2017 regarding an alleged fraud. But the opened cases are just the tip of the iceberg. Detectives state that up to 100 people apply to the police daily complaining about money lost to scammers. And this is only in one region, similar picture in other areas, and even more scams in the capital.
Let's count. The population of Dnipro region is listed at 3.2 million people. Around 36 thousand people come to police yearly complaining of scams (100 people a day). It's around 1 case of fraud for 88 people in a year.
This is why Ukrainians learn to be highly vigilant and view foreigners that buy into such obvious scams as pay-per-letter "bait-and-switch" schemes as lacking in IQ. For them, it's instantly obvious how the scam operates and they cannot believe that an intelligent person may not be able to see it.
Top-6 tricks of Ukrainian scammers
Ukrainian cyber police advises locals to be vigilant about money matters online. The most popular fraud pattern is to offer something highly desirable at a low price, get the money and give nothing in return.
Here are the top-6 scams as according to police in Ukraine.
Trap #1: Duplicate websites offering cheap cars
Scammers created duplicate websites copying genuine auto brands such as Kie, Hyundai or Toyota. Then they published phone numbers of people who supposedly "won" cars on the websites and sent SMS messages to "winners". The person followed the link, saw his phone number and called the number of the site, as instructed, to claim the prize. Then scammers demanded a payment in the size of 1.5 to 5% of the price of the car, explaining that the money were necessary to cover some "taxes" or "fees". Trusting Ukrainians transferred money and never got any cars as "prizes".
Trap #2: Pre-payments for goods
Websites with ads where people advertise to sell goods privately similar to Craigslist are popular in Ukraine. Scammers were placing ads offering in demand goods and then requested a partial or full pre-payment, but never posted any goods. Such fake sellers also collect credit card details, which they use for online purchases. Scammers use popular items as a bait, such as mobile phones, electronic gadgets, TVs. Con artists even design whole fake websites.
Trap #3: Stealing number plates from cars
Con artists steal number plates from cars and then hide them somewhere near the place of theft. The criminals leave a note on the car with a phone number. When the victim calls, he is instructed to pay money (US$15-100) to a card. Once the thieves receive the payment, they send information on where the plates are hidden.
Trap #4. Your relative arrested by police
Ukrainians get text messages about a family member arrested by police with requests for money to avoid prosecution. For instance, mothers or grandmothers are told the son or grandson committed a crime and a bribe is required to stop the police from opening a case. Because in Ukraine it's possible to transfer funds to a phone number or a card instantly, some sensitive mothers get so scared that they send money, as corruption is widespread and they are not surprised about such a request.
One lady told how she was talking to criminals in the middle of the night and the amount requested kept becoming larger, while she was just having fun — her baby son was sleeping in her arms.
Only in Kharkiv region the police has registered 300 cases of such crimes in 2017.
Trap #5: Discount coupons
Older people on government pensions are especially susceptible to such fraud. The con artists are waiting for pensioners near shopping centres and offer them discount coupons to popular items, but request to confirm that they have money to purchase the goods first. Older ladies show them cash, which fraudsters put in an envelope together with the "discount coupon" offering an extremely good price, and then skilfully replace the envelope with another one, which has no money inside but some newspaper off cuts. In one of such groups there were 18 fraudsters.
Trap #6: Cheap apartment rentals or services
Apartment rentals are another area where scams are rampant. Scammers rent an apartment for one day and show it to long-term renters as if they owned the unit and take a deposit, sometimes from several potential clients.
Fraudsters may also show the apartment for rent but the price they quoted is listed in the contract as "informational services", which means they tell you that you are renting this flat but in the contract it states you are paying for the services of a broker who only needs to find you a place to lease. If the client hadn't read the document properly and paid the money, it's harder to prosecute scammers, as the written contract, signed by the victim, contradicts the story.
Fraud in Ukraine
There are quite serious punishments for fraud in Ukraine. For instance, if the fraud had been conducted by an organized group of people (as in the case with the PPL dating scam), perpetrators could face up to 12 years in jail, according to the Criminal Code of Ukraine, article 190, part 4.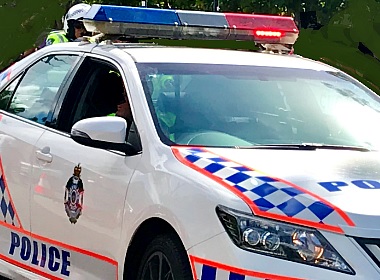 Read also: