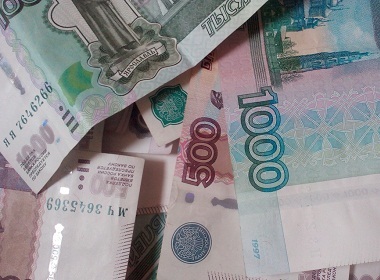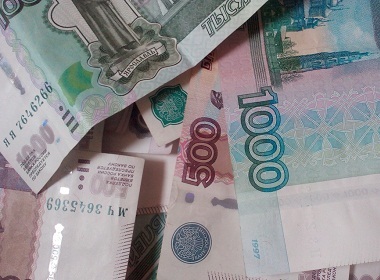 Staff author: Adilia S.
Russians spend over 50% of their income on food due to inflation. Unfortunately, the economic growth forecast is negative, experts of Kommersant.ru state. They believe the current situation in Russia is worse than during the global financial crisis of 2008.
People in Russia spend over 50% of their income on food
The average Russian citizen earns around 32,990 rubles (approximately USD $507) per month (as of February 2016). In January the average monthly wage was 32,122 rubles.
Average income in Russia in January 2016 was only 21,365 rubles ($291 in January 2016 exchange rate; $320 according to May 2016 exchange rate), Rosstat reported. As pensions are paid from the age of 55 to women (60 to men), there are large numbers of citizens who do not work.
The US dollar to ruble exchange rate fluctuates dramatically, thus the difference in numbers for comparison. Right now the official exchange rate is 66 rubles for 1 US dollar, although earlier in the year it reached 80 Russian rubles for 1 USD.
The share of income that people in Russia spend on food has reached 50,1%. Russian consumers are becoming more careful about spending their hard earned cash and look for ways to save money.
The problem is that people cannot afford to buy the consumer items they used to because of the galloping inflation in the country. Even if Russians earn a bit more than a year or two ago, it is still not enough.
Almost every Russian has to face the fact that his real income is dwindling by day. It's logical that the poorer a family is, the bigger part of its budget is spent on essentials like food and basic goods.
In February 2016, the level of real income fell by 6,9% and remunerations by 2,6% as compared to the same period of the last year.
Groceries constituted 47% of an average family budget in 2014; 48,6% in 2015 and 50,1% in 2016.
On the basis of 2015 results, the poverty level advanced by 2.2 percent and it is now 13,4%.
The share of people who admitted they had to cut expenses increased by 0,6% to 89%.
Natalia Kolupaeva, an expert from Raiffeisen Bank, states that expenditure on non-essential items is linked to consumers' confidence, which Russian people obviously lack right now.
In addition to buying food Russians have to make monthly payments to cover mortgage or consumer loans.That is why people in Russia buy essential products and make the minimum payments on loans instead of buying expensive cars or furniture. This is the choice many Russians have to make today as it is impossible to have both.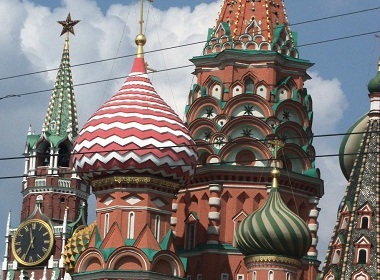 Read also: