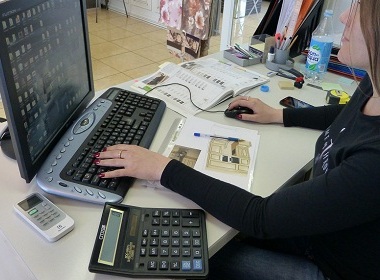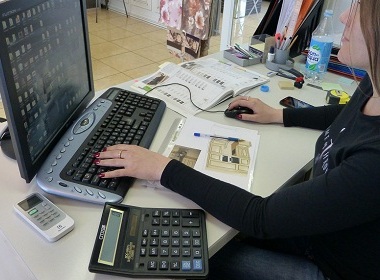 An estimated quarter of the working age people in Russia do not declare their income. They work in the shadow economy. It means that 22 million Russians don't pay taxes, social and medical care contributions. Out of 75 million people of the working age in Russia only 48 million pay taxes on their earnings in full, Lenta.ru reports.
The numbers are substantial. It's hard to calculate how much money the Russian budget loses every year due to undeclared earnings. If we assume that an average self-employed worker earns 30 thousand rubles (USD $440) a month, then the share of unpaid income tax would be over a trillion rubles ($15 billion). That's comparable with the total Russian budget deficit of USD $21.7 billion (1.5 trillion rubles).
Self-employment in Russia
Boris Titov, the Presidential Envoy for the Rights of Entrepreneurs, asserts that people who operate their businesses illegally should be encouraged to legalize their activities. A good idea but hard to implement.
Titov suggests to create of a special organization for self-employed people that will promote development of Russian entrepreneurship and small business. The share of small businesses in Russia is only 20%, which is very low as compared to European countries.
Titov says the process of registration for the self-employed should be made easier, so it doesn't create too many problems to register for remote Internet workers who are now officially unemployed.
Rostrud (Russian Federal Service on Labour and Employment) officials even consider a new tax for citizens who are officially unemployed, in order to mitigate this issue.
It reminds the Soviet Union period when a person of the working age could be criminally prosecuted for being unemployed. Every adult in the USSR had to work or study until they reached the retirement age. Not working for several months would cause criminal prosecution. For example, Nobel prize winner writer and poet Joseph Brodsky had been convicted under this law for "social parasitism" (tuneyadstvo).
As many experts say, the share of self-employed workers is constantly increasing in Russia and the trend will continue in the future. The society in Russia is changing. Many people are working remotely through the Internet. The number of Russians working as programmers, designers, application developers, translators, copywriters is growing, especially due to the difficult economic situation in the country.
The major obstacle that is preventing people from declaring their real incomes is the current Russian tax legislation. It's out of date and doesn't have provisions for freelancers.
Tax Evasion Roots
It is fair to say that no one would like to live in fear of being convicted of tax evasion or left without a pension fund for the old age. So, there must be some serious reasons why people take such risks.
Russian Tax Legislation
Tax legislation in Russia is complicated and unclear. Even lawyers find it the most intricate and complex area, leave alone the businessmen. It lacks established assessment practices and may be subject to varying interpretations. Moreover, it changes at least once a year, new amendments being added or regulations introduced. That's why it is extremely hard to follow it and find the most suitable way of taxation.
The majority of people have no idea how to register as a self-employed entrepreneur and how much taxes they will have to pay.
From the other hand, some people think that the problem is not in the tax rules. Tatiana Sanarova, a senior associate of the European legal services, says that Russian businessmen have no one to blame but themselves for their legal nihilism. They seek assistance of lawyers too late when the majority of the mistakes are made and almost nothing can be done to fix them. They should be aware of the existing tax laws and consult with lawyers regular.
Nevertheless, the legislation could be more clear and simple for people to understand. From my point of view, it is too difficult to grasp. I looked through a number of websites giving the information about the taxes for small businesses. All the taxes are divided into groups according to the size of the company and its type. Each group is again subcategorized into several groups and each subdivision has its own benefits or amendments, which have come into force or will be introduced the next year. Some amendments are not final and only applicable during some period of time. Isn't that crazy?
Bureaucracy
If an individual wants to register as an entrepreneur, he has to gather lots of documents and undergo a number of checks. It takes time and money. Besides the majority of small businesses are subject to several inspections a year and that also requires lots of paperwork and funds. Russian businesses feel suffocated under the constant checks by various regulators who are perpetually finding points of non-compliance in order to extract bribes, while compliance rules are complicated and change frequently.
High Interest Rates
Average interest rates for small business loans in Russia start from about 15-16% a year, up to 20% annually. It's hardly possible to start or develop a company under such conditions. If an average person needs a couple of years to develop a business in a western country, it may take about 10 years to do it in Russia. Businessmen take loans and can't repay their debts for years. This is the reason why only 3,4% of all small and medium businesses have been on the market for more than 3 years. Most of the entrepreneurs think how to survive under such conditions and try to avoid taxes, which are not low.
The Russian government says that one of its goals is to promote entrepreneurship and self-employment as their share in the economics should be higher.
The authorities believe it's important to implement some special programs promoting entrepreneurship and self-employment, particularly among young people.
By all means, it is necessary to provide assistance for self-employed and new businesses, but I'm afraid it can be almost useless. What is really needed is lower interest rates for business loans. This will inevitably lead to growth of new businesses. Why haven't Russians succeeded in the creation of new and competitive mobile phones or computers so far? They were smart enough to participate in creating of modern technologies abroad. Because they simply didn't have the possibility to do that at home. And the main thing here is access to funds for starting a business and, of course, clear and fair taxation rules.
Lack of Information
The public should be aware of the existing taxation procedures. Most people lack information about how to legalize their income and if they really need to do that. Lots of Russians have additional small income but they do not declare it. Some people think that it will lead to more complications than advantages.
And, as it has been said, the legislation needs to be adjusted to give people the opportunity to be registered as self-employed for tax purposes.
Ivan Solovyov, a professor of the tax and finance department of the Financial University under the Government of the Russian Federation, states that the majority of self-employed people would be happy to legalize their income, pay taxes and social contributions. Solovyov says it's time to simplify the taxation system for self-employed citizens. These people should be able to pay low social contributions (lower than entrepreneurs and small businesses). Besides, the process of registration should be made easier.
The experts believe that such measures will assist in overcoming tax evasion problems and encourage more people to declare their real incomes.
However, if taxes for self-employed are set on a high level, people will not be encouraged to move out of the shadow economy. This is the reason why registered businesses often pay part of wages to their employees in cash. High social contributions required on top of wages lead to employees preferring to pay remuneration in cash and employees not declaring their income correctly.
In short, the reasons why millions of self-employed workers in Russia don't pay taxes are absence of a clear self-employed status in the system, high level of business taxes and social contributions required, complicated taxation rules, and unnecessarily frequent checks by regulating authorities.