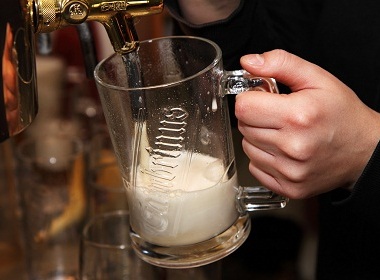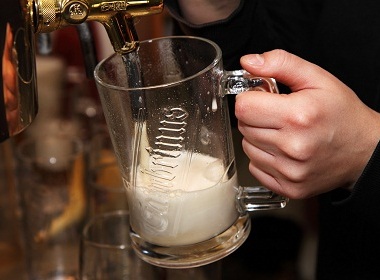 Alcohol consumption has always been linked to a large share of deaths in Russia. Heavy drinking by Russian citizens is targeted as one of the major national problems causing social and demographic disadvantages.
The experts from Rospotrebnadzor (Federal agency for Surveillance on Consumer Rights Protection and Human Wellbeing) state that half a million Russians died from alcohol in 2015, Lenta.ru reported. Causes of death include liver disease and alcohol poisoning as well as accidents or getting into fights while boozed-up.
Do Russians Really Drink a Lot?
Russia is the second heaviest drinking country in the world, according to Euromonitor. (#1 position on the list belongs to South Korea.) So, the answer to the question, "Do Russians drink a lot?" is obvious. Yes, they do.
Here is the list of top 10 countries by the level of alcohol consumption, according to Euromonitor (the average number of portions of alcohol consumed per week is shown in the brackets):
South Korea (13.7)
Russia (6,3)
Philippines (5,4)
Thailand (4,5)
Japan (4,4)
Bulgaria (3,9)
Ukraine (3,9)
Slovakia (3,8)
Brazil (3,6)
USA (3,3)
Notably, the leader of the list, South Korea, averages more than double the number of portions of alcoholic beverages per week as compared to Russia. Ukraine is #7 on the list, consuming nearly 40% less spirits than citizens of the largest country in the world.
Certainly, not all Russians are heavy drinkers. Many people are teetotallers. The ones who do enjoy a drink are apparently consuming higher levels of spirits than averages.
Alchohol-related Deaths in Russia
The report says that 30% of Russian men die prematurely due to the effects of alcohol abuse. The share of females who die from drinking is about 15%. Passion for consuming spirits is cited by researchers as one the major reasons why women outnumber men in Russia and Ukraine.
However, the experts add that the average alcohol consumption had declined from 9.1 liters per capita in 2009 to 8.3 in 2014. The mortality rate is also decreasing.
The number of alcoholics registered in the narcological dispensaries has fallen by 11% since 2009.
Rospotrebnadzor continues to develop a massive anti-alcohol campaign which involves restricting hours and places of alcohol sales. Such measures should limit the availability of alcoholic beverages and help to decrease the volume of drinking by 2020.
The government has also been quite aggressive in implementing anti-alcohol measures and making various efforts to curtail smoking. Advertising was banned, warning labels were imposed, and smoking was prohibited in public places.
There are calls to lift the age for sales of alcohol from 18 to 21 years. 79% of citizens support this initiative.
I remember that a few years ago you could easily watch beer advertising on TV. Then such ads were allowed for demonstration during night hours only. Today you cannot see beer or cigarette advertisements anywhere.
There is also a strong anti-smoking campaign being in full motion. I noticed that the phrase smoking is bad for your health has been heavily promoted on TV this year. You can read this warning after or before the news, movies, TV shows. Just recently I've watched a movie on some channel which endlessly showed ads depicting characters like Dracula dying from cigarettes. Thus, some real steps are taken.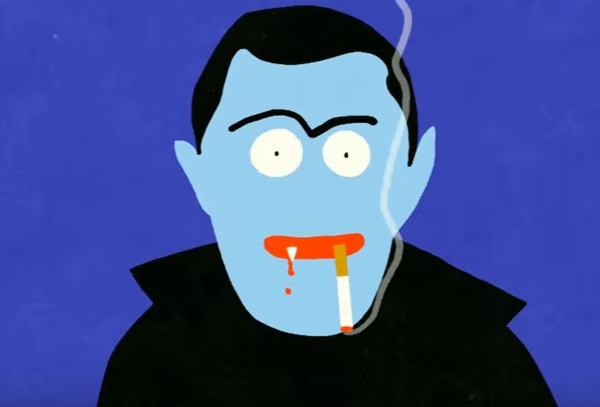 The positive tendency has been immediately reflected in the life expectancy numbers in Russia. The lifespan of the average Russian is increased by 4 years and equals 71 years, Lenta.ru reports. The life expectancy has reached its historical maximum — no Russians lived that long before.
However, a lot of work is to be done in this direction as the total number of deaths due to alcohol abuse and smoking is still enormous.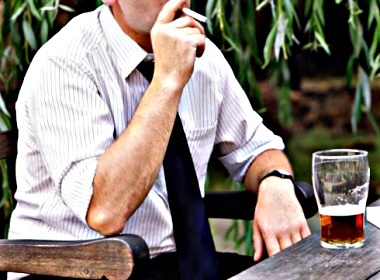 Read also: