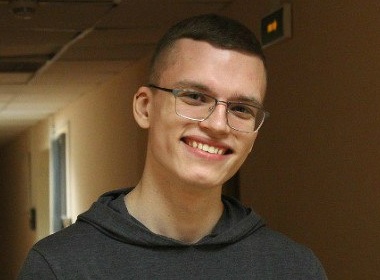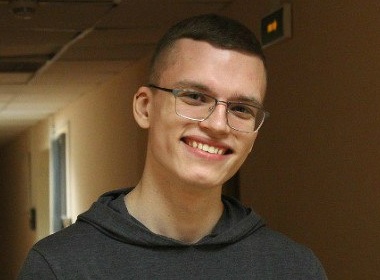 A student from Saint Petersburg managed to survive for a month solely on his stipend of 1472 rubles (USD $26), which he spent on food and other necessities.
A stipend is paid to all students of government universities who pass exams and complete assignments on time. It used to be sufficient to live on, but the amount that university students receive now is hardly enough to get by.
However, this brave Russian student decided to check whether it was humanly possible to survive on such sum.
How to survive in Russia on US $26 a month
Alexey Zyryanov is a student of the Saint Petersburg State University.
He got the idea of trying to live only on his scholarship from fellow students. They saw him eating buckwheat with eggs in the student canteen and quickly calculated that on such ration he would spend approximately 50 rubles (USD $0.90) per day. This amount of money was enough for him to eat 3 full meals daily.
The idea seemed fun enough to try and our hero embarked on his project, which he described on his VK page "Alexey Zyryanov's Challenge".
Alexey's diet included oatmeal, dark chocolate, bananas, buckwheat with eggs and carrots with cabbage. He was spending from 13 rubles (USD $0.23) to 53 rubles (USD $0.92) on food daily.
Zyryanov said that during the month of challenge he consumed:
3 kg (6.6 Ibs) of dry (uncooked) oatmeal and buckwheat
1 kg (2.2 Ibs) of peas
150 eggs
5 cabbages
3 chocolate bars
10 bananas
3 packs of crackers
Zyryanov bragged that he even had 1 ruble (USD $0.017) left on his balance!
Besides, he lost around 5 kg (11 Ibs) of weight.
Alexey excluded tea and coffee from his diet and the only drink he had was water. Also, no dairy products, no meat, no fish, nothing else.
The challenge
Alexey began his experiment on 23 February 2018.
The main goal, according to the student, was to show people who come from poor families that they always have a chance. If they are talented, regardless of the odds, there is a chance for anyone to study at one of the top universities in big cities and survive on the stipend.
Normally Zyryanov does not experience any financial difficulties and spends on average 4,000 ruble (USD $70) a month.
Zyryanov's experiment gained attention in the media, Lenta.ru reported. His VK page gathered over 600 subscribers. Some of them tell other readers how inspired they were by watching Alexey's experiment succeed, while others just joke around.
According to TASS, the minimum academic scholarship in Russia is 1484 ruble.
The decision on whether a student is eligible for the stipend is made twice a year based on the results of half-year exams.
The sum paid as allowance may differ from one university to another. Each university has the right to offer higher scholarships to pupils achieving exceptional academic results, for special achievements in research, public, cultural, creative or sport activities.
Previously we reported how a journalist in Ukraine survived on $50 a month. The achievement of the Russian student Alexey Zyryanov surpasses it by far. The one thing that makes it possible to live on such sum is that people in the countries of the former USSR usually own their apartments outright without a mortgage, and students also get accommodation at the university basically free. Once you start paying rent, you need much more money to get by.
Featured photo: VK Alexey Zyryanov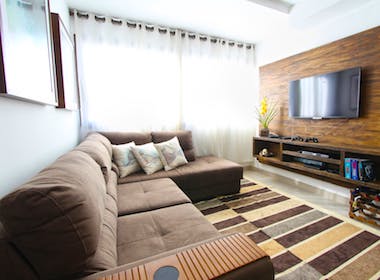 Read also: