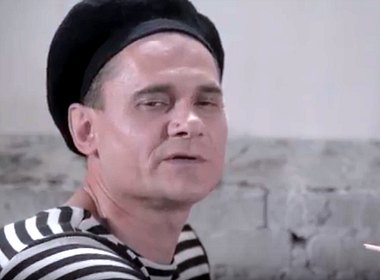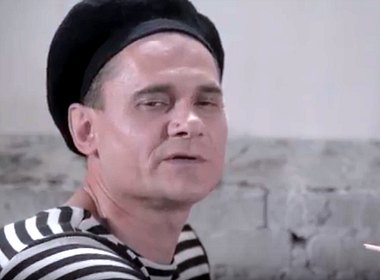 Author: Ekaterina Ustimova
A Russian Duma deputy calls to impose a ban on children of public servants from studying abroad. The Russian parliament gets such proposals regularly and their number increased in the last year.
The law to ban kids of Russia's bureaucrats and office holders from learning overseas
The deputy from the Communist party Valery Rashkin (pictured) submitted a draft of the new law to the lower House of the Russian parliament. The law prohibits children of public servants from being educated in foreign countries. The draft was registered in Duma's database on November 14, 2016, Lenta.ru reports.
Rashkin pushes for Duma's vote on his "Counteraction against corruption" amendment and other related laws by January 1, 2017. The ban applies to state officials and federal corporations' employees. It will apply to municipal workers as well. However, the kids of public servants who have worked abroad for more than a year may get a leeway.
"The project is directed on stopping the common practice by parents (bureaucrats, top-managers of state companies and government corporations) of sending their children for education abroad. It prevents from forming of genuinely national management elite in the country, washes away candidates, perpetuates fixation of the social inequality, distancing of the ruling class from people," the draft's explanatory note states.
Rashkin believes that the ban would make officials to focus on improving the quality of education in the Russian Federation.
Previous attempts to ban overseas connections for government servants
A similar law was introduced for consideration in August this year. Rachman Yansukov, the President of Association of Entrepreneurs for the Development of Patriotic Business (Avanti), proposed the initiative. Yansukov cited a possibility of recruitment of students by foreign intelligence services as the main reason.
Another Duma deputy from the communist fraction, Oleg Smolin, initiated a similar project in 2013, but it was rejected.
Earlier in July 2016 Duma's politician Yevgeny Fyodorov from the ruling party United Russia suggested to get rid of those public servants who have relatives abroad citing a threat of external pressure.
Many Russians agree with the idea of banning kids of bureaucrats and public officials from overseas studies. Citizens believe it will create more opportunities for children from different backgrounds. This would show to citizens that the budget goes to things the country needs rather than getting lost in pockets of public servants.
Regulators and deputies sending kids overseas has long been a hot topic in the local social media. There are jokes about Russian military unable to hit any overseas target in a western country because the offspring of top state officials lives there. But even with the constant pressure, the Russian parliament is unlikely to pass a law that puts a stop on foreign studies for privileged teens. Besides, how will they bring back thousands of Russian students already enrolled? Although it's a nice thought for Russian women and men working regular 9-to-5 jobs and getting paid less than $500 a month. Still, the deputies with kids abroad will probably avoid voting for it. But who knows. We may just get a surprise.
Image: YouTube Valery Rashkin
Read also: