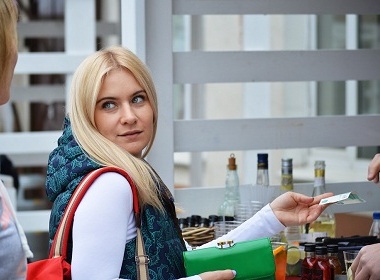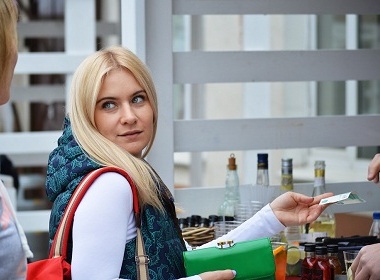 Russia's federal expenditure will drop by almost 500 billion rubles by 2019 as compared to 2016. Russian economists predict a further decline in living standards of citizens, growing poverty and inequality.
Today the gap between the most affluent and the poorest Russians continues to grow.
How much people earn in Russia today
A growing gap between the rich and the poor in Russia can provoke social conflicts, sociologists believe.
In some sectors of the economy, the situation is rather extreme. For example, public hospitals' executives earn millions while doctors have to work double shifts to make ends meet.
Amid soaring inflation people's real wages are falling. A large part of those who cannot cope with the increasing cost of living are public employees with low salaries. Health and education are traditionally financed by the government.
Such workers revealed how much they earn and what they can purchase to Lenta.ru.
Krasilnikova Larisa, 44 years old, single, from Sarapul (Udmurtia), a nurse in a public hospital
Her working day starts at 8 am and finishes at 4 pm.
Larisa's after tax monthly take home pay is 8,394 rubles (about 133 US dollars). Wages in Russia are paid monthly, not weekly.
Working extra hours: 18,000 rubles ($286).
A subsidy for the poor: 1,400 rubles ($22).
The woman adds she grows her own fresh produce to complement her income. Besides, it helps her to enrich her ration with vegetables and fruit.
Her monthly expenditure:
Utility payments for a one-bedroom apartment (depending on the season): 1500- 3500 rubles ($23-55). In winter Russians have to pay for heating, thus the cost is higher.
Gas: 100 rubles ($1,60).
Mobile phone with Internet: 270 rubles ($4).
Food: 6,000 rubles ($95) on average. She eats mainly сereals and cannot afford to consume meat every day.
Other needs: 9,530 rubles ($151).
Larisa states she doesn't remember when she bought some clothes. She wears the same jacket and pants for years. She buys groceries on special.
Olga, 40 years old, from Barnaul (Altai region), a teacher of the Russian language and literature at school
Olga's monthly take home pay is 15,000 rubles ($238). This is because she works a double shift, lecturing twice as many hours as a teacher is required weekly. Otherwise, it would be just a half of this amount.
Tutoring private students in her spare time allows Olga to earn additional 4,000 rubles ($63). However, this income is not permanent.
Her husband is also a teacher and earns about the same. They have one son, a university student.
Her monthly expenditures:
Utility payments for a 2-room apartment: 2,500-4,500 rubles ($40-71). [In Russia apartments have a separate kitchen used as dining, thus all rooms are usually used as bedrooms, with no separate living room.]
Cable TV and Internet: 700 rubles ($11).
Monthly loan payment for a refrigerator: 2,500 rubles ($40).
Food: 8,000-10,000 rubles ($127-158). Some of their family members have a farm and provide them with vegetables and meat.
Other needs: 14,000 rubles ($222).
Olga says her family cannot afford to buy clothes every month. Mostly they can buy some clothes for just one member of the family once a month.
The woman complains that she cannot save any money. Sometimes her family has just 200 rubles ($3) left before the next month wages are paid.
Anonym, 30 years old, from Moscow, PR specialist
This girl's revelations caused lots of heated discussions in the Russian Internet space.
The lady earns 3,500 euros (243,262 rubles) per month.
Her monthly expenditures:
Apartment rental: 100,000 rubles ($1,589). It's located within Moscow's Garden Ring in the city centre.
Manicure-pedicure: 20,000 rubles ($317).
Haircut and hair coloring: 20,0000 ($317).
Waxing with Lycon: 6,000 rubles ($95).
Eyebrow care: 4,000 rubles ($63).
Training with a personal coach: 12,000 rubles ($190).
Eating out: 20,000 rubles ($317).
Food: 40,000 rubles ($635).
Taxi: 8,000 rubles ($127).
Other needs like shopping, travel: 20,000 ($317).
The girl complains that her salary is not enough to cover her needs. She often runs out of money before the end of the month. She has to attend PR presentations and resort to eating canapés to avoid going hungry, as she hates borrowing money.
As the girl says she needs at least 20,000 euros (1,390,000 rubles) a month to feel as a representative of the middle class.
While such earnings are highly atypical, there are employees in Russia who get such salaries. Usually they live in Moscow or St. Petersburg and work for foreign companies, have a European education, and speak languages. In other words, it wouldn't be hard for them to get the same type of job in another country.
How much one needs to survive in Russia
On the whole, Russians complain that their standards of living dropped substantially. Statistics give us numbers for the average salary but these amounts contain both lowest and highest paid employees.
According to the latest consumer sentiments report produced by the Higher School of Economics,
45% of Russians noticed deterioration of their financial status.
More than 70% of people were forced to change their consumer behavior: switched to cheaper products, gave up some entertainment and services.
23% of citizens struggle to pay utility bills.
During the years of crisis, spending on health care in Russia dropped by 15%.
In 2016 the official monthly sustenance level in Russia is 9776 rubles ($154).
Employed: 10524 rubles ($165)
Pensioners: 8025 rubles ($126)
Children: 9677 rubles ($152)
Any social security payments, including pensions by age, are calculated based on these amounts. There are pensioners that receive around 8 thousand rubles a month and have to make it work.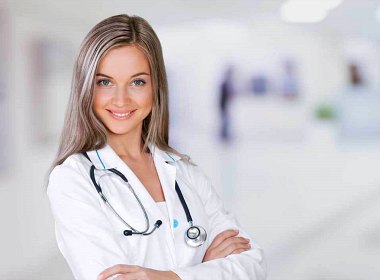 Read also: