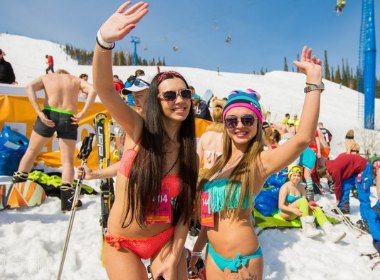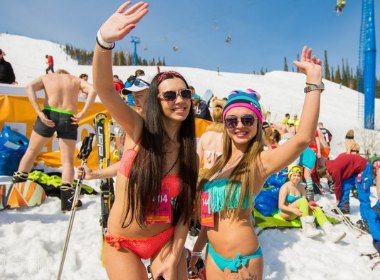 The Olympic resort of Sochi, Russia, is again making headlines with a new record set for bikini skiing on 9 April. Over 1000 skiers, guys and girls, slalomed downhill at the Rosa Khutor mountain resort.
More than 2400 people pre-registered to participate but only 1000 showed up on the day. Nevertheless, the former bikini skiing world record, also set in Russia (Siberia), was smashed on the day.
Professional ski instructors assisted newbies to make it down safely. No accidents has been recorded, Sputnik News reported.
All that's needed now is the confirmation from the Guinness World Records officials. Then the brave skiers can be proud for the rest of their lives about being part of history.
The temperature on the mountain wasn't too bad, over +20˚C (68˚F). It was slightly overcast, so no sunburns for the skiers either. The previous day some of the skiers managed to acquire more tan than they bargained for.
The participants had to get through a strict dress control: only swimwear was allowed, plus sunglasses and boots. For example, people in hats had to take them off.
"Swimsuits, mountains, and sun, and very beautiful girls!" The Russian men who took part in the record attempt were extremely happy.
Snowboarders were also allowed to take part. It took more than half an hour for all the people to get down the mountain.
There were even several foreigners from the USA, Germany, Switzerland, Lithuania, and Belarus.
The previous record boasted about 700 swimsuit-clad skiers in Sheregesh, Kemerovo region. However, the Guinness records only showed 500. It had been enough, anyway. The previous record is dated April 18, 2015. It survived for less than a year.
The record-breaking challenge was part of the festival named Boogel Woogel. Ski parties, live music and giant snow sculptures were setting the mood in the alpine village of the Sochi National Park.
Would you like to join this happening next year?
Video: Russian guys, girls set bikini skiing record
Video, photos are from the official BoogelWoogel VK page.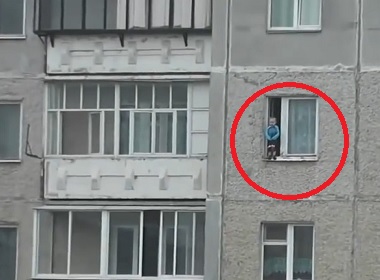 Read also:

Share this article