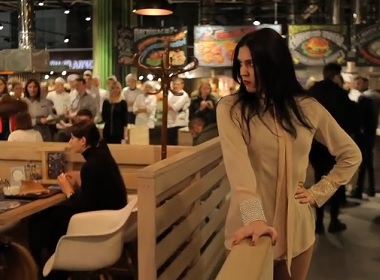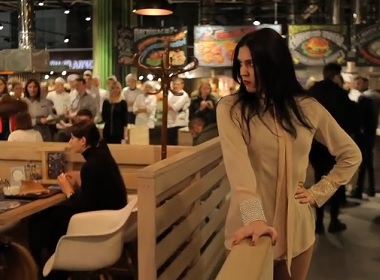 Visitors to Silpo supermarket got an unexpected bonus when opera singing Ukrainian guys and girls performed their flash mob in Gulliver shopping centre in Kiev.
Amazing Opera Flash Mob in Kiev Supermarket
The YouTube video starts with the guy in deli department singing and men and women in the store joining in. The sounds of a beautiful Italian opera surprised onlookers, who quickly grabbed their mobile phones and started filming.
Just as you think the performance is finished, two girls, one by one, start fights with their boyfriends and join in singing legendary Habanera from the opera Carmen by Bizet.
"L'amour est un oiseau rebelle," voices of the Ukrainian girls resonate through the store. "Love is a rebellious bird."
The store assistant lady supports them from behind the counter with her powerful soprano.
Nobody can tame love or those skilled Ukrainian singers. They all are rather young.
At the end of the video organizers are heard asking onlookers questions, including the chance participants in the video, "Did you enjoy it?"
"Yes, very much," the viewers answer.
Gulliver shopping mall is located in Kiev's centre, close to the Palace of Sports and Pinchuk's Arts Centre. The famous Khreshchatyk is nearby.
Silpo is a supermarket chain in Ukraine, with over 250 stores. It means "a village store". The word comes from the Soviet times when a small store would serve a local village.
The YouTube video has collected tens of thousands of views in days.
"Beautiful flash mob! The mood is 100%!!!" one comment said.
"Beautiful voices. Thank you so much for this little celebration," Viktoria Bias wrote.
"Amazing! Well done, what a pity that I wasn't there at the time," Anna Berezina wrote.
Who are the singers?
One of the comments states that "they are students of Consa [conservatory]", which may be the right guess.
Photos: Screenshots
Watch the full video
Enjoy the beautiful singing performance in a store by Ukrainian girls and guys.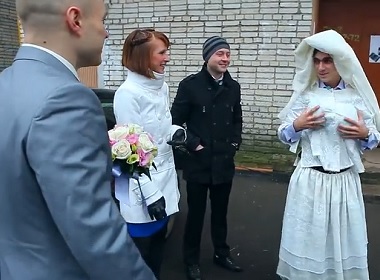 Read also:

Share this article