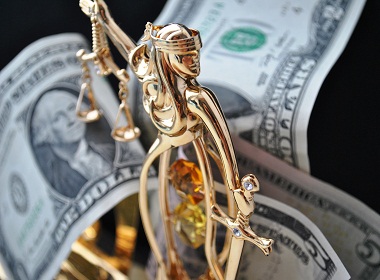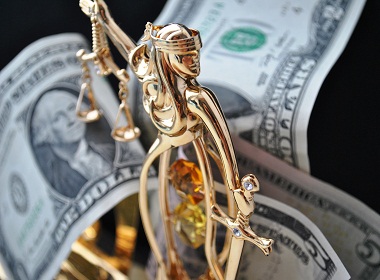 Russia plans to tax the unemployed, as the government struggles to fill the "vault" during the economic crisis.
The logic is that if people manage to survive but do not hold a formal job, it means they do have some money. So, why not make them pay taxes?
Shadow Money
Employed Russians currently pay 13% income tax. 30% social insurance premium is paid by employers on top of employees' earnings.
Employers are obliged to deduct the income tax before paying wages to their workers.
30% social insurance premiums on top of the wages are paid by the company into the government's accounts.
Private entrepreneurs (craftsmen, freelancers) pay income tax with variable rates and insurance premiums.
It's typical for small Russian enterprises to hire workers without contracts. There is a huge incentive for employers to pay cash salaries without the extra 30% tax in the form of social insurance premiums for workers. Many employees do not mind, as long as they have a job and get paid. Workers also benefit by avoiding 13% personal income tax.
The Greek Experience
"A similar tax on the unemployed has been issued a few years ago in Greece", Vasiliy Koltashov, the head of the Russian Center for Economic Research at the Institute of Globalization and Social Movements told KP.ru.
The Greek government assumed that unemployed citizens have a revenue of €3,000 per year, set the tax rate at 10% and requested non-working residents to pay the tax of 300 Euro a year. Russian authorities plan to apply the same logic at home.
The Unemployment Rate in Russia
Officially only 1.4% of the working age population in Russia are unemployed. This means approximately 1 million people are formally registered as unemployed in the system and receive social security payments.
However, as Russian Deputy Prime Minister Olga Golodets said recently, about 20 million citizens are not registered anywhere: they don't pay any income tax and are unregistered to receive social benefits as unemployed.
According to the officials, the majority of these people do have some form of income. But they do not make any contributions to the budget.
Back To The USSR?
The Russian Ministry of Labor decided to recall the Soviet experience when Communists punished "loafers" who didn't contribute to the society. During the Soviet times unemployed people could even be criminally prosecuted and jailed for "social parasitism".
The Ministry plans to tax healthy and capable unemployed citizens who do not officially work or have their own business and at the same time are not registered in the government employment system.
The bill is not officially "in" yet. The Russian government believes that unemployed should be taxed because they do not contribute to the insurance fund but still enjoy all the benefits (free education and medical) and pension.
Andrei Anokhin, the Deputy Chairman of Commission for law and order of the Legislative Assembly of St. Petersburg, Russia, suggests to issue a punishment in the form of correctional labor for the unemployed citizens who make large purchases (cars, homes) without having an official source of income. He suggested the term from 3 months to 3 years.
The Numbers Game
The minimum monthly wage in Russia will be 7500 rubles (about USD $110) starting from July 1, 2016.
Taxes and insurance fees on that sum come to 3,225 rubles ($48). There are 20 million people in Russia who do not pay income tax and are not formally registered as unemployed with the government's service.
If each of these people paid $48 (3,225 rubles) in taxes monthly, it would amount to 774 billion rubles (11 billion US dollars). The government believes that at least this amount of taxes does not reach the budget due to cash salaries in envelopes and shady revenues.
Legalization of the labor market is one of the biggest priorities for the Russian government right now. Thanks to a number of new administrative measures, about 2 million new employment contracts were signed last year with people who didn't have a contract before. More than 400 thousand new contracts for people who didn't have them before are already signed in 2016.
If Russia goes ahead with introducing the tax for unemployed, it will be applicable to healthy people over 18 without the official status of a job-seeker, who do not have a legal source of income and are not current full time students. They will be charged a certain amount to cover their use of free medical and other social services.
Belarus: One Step Ahead
The Republic of Belarus, also a former Soviet Union country, successfully implemented tax on the unemployed in August 2015. Belarusians and foreigners who live in the country permanently but do not pay any income tax have to contribute 3.6 million Belarus rubles (about USD $250) annually.
When Belarus government launched this initiative, many people tried to register as unemployed to avoid paying the tax, Onliner.by reported. However, to maintain this status one has to regularly attend appointments and job interviews. The vacancies available in the government employment service offer rather meagre remuneration. If a job offer is made to a candidate and he or she rejects it, they lose the official status as "unemployed".
Many Belarus loafers didn't even try to hide that they were not looking for a job but were simply trying  to avoid the new tax, Tatiana Kudevich from the government employment service said. They missed appointments and quickly lost their status.
Expert Opinion
Experts believe that an increase in the tax burden on companies and businesses always leads to a drop in sales (which is the same as a cut in GDP).
The drop in sales occurs in legalized establishments, visible to the authorities. Some businesses are forced to close down due the drop in revenues, while others keep operating without an official setup, in the "shadows".
Any drop in sales immediately reduces the tax revenue. That's exactly what happened back in 2011, when the Russian government increased social contribution for each employee from 26% to 32%.
Will the additional income from the tax on the unemployed cover this?
The Department of Treasury risks losing all the money it was getting before, Vladimir Gromkovsky from Expert.ru claims.
From the other hand, if the purpose of taxing the unemployed is to make workers demand legalization from their employers as opposed to continuous operation in the shadow economy, this measure might assist.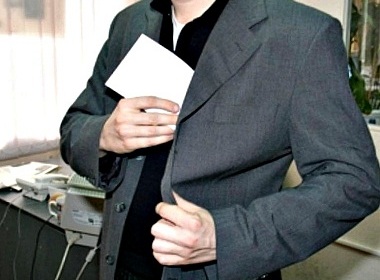 Read also: