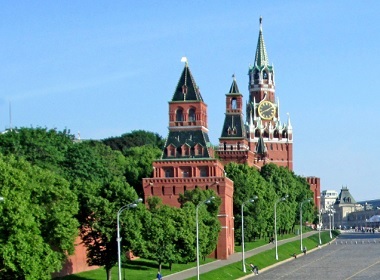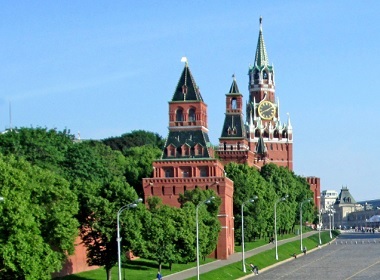 Russia seems to have a rather bad reputation in the English-speaking world. According to Pew Research Centre (2015), the median for opinions about Russia worldwide is rather unfavourable than favourable (51 to 30).
Let's see why people may see Russia as a bad place to live.
Research on Russia's Reputation in The World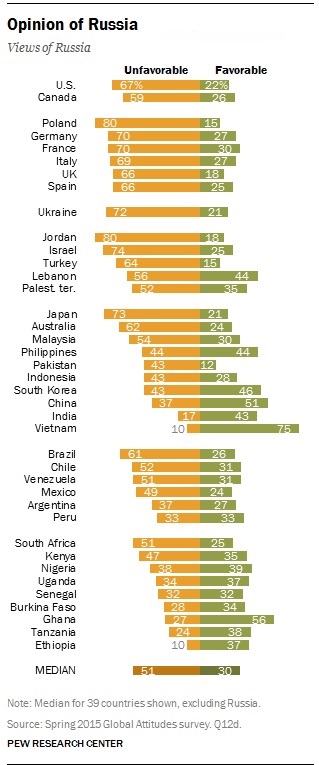 Pew Research Centre (PRC) conducted a study to find out what people think about other countries in spring 2015 in their Global Attitudes Survey.
The results are presented here graphically. Opinion of Russia is largely unfavourable, experts concluded. 26 out of 39 countries have a rather negative opinion about Russia.
Countries with the most negative views about Russia:
Poland
Jordan
Israel
Germany
France
Japan
Italy
UK
Spain
Turkey
Countries with the most positive view on Russia:
Vietnam
China
Ghana
Ethiopia
Tanzania
Uganda
Nigeria
India
Burkina Faso
As you can see, western countries seem to have rather unfavourable opinion about Russia. African and Asian countries are more positive.
In 2011 49% of Americans were thinking positively about Russia; in 2015 this number dropped to 22%, according to PRC.
Why Russia and Russians Have a Bad Reputation?
The reasons for that are largely political. In the recent years after Russia's takeover of Crimea attitudes towards the largest country in the world cooled down. Some even talk about the new cold war.
Main points for Russia's poor reputation:
Russia's anti-gay laws got a lot of scrutiny in press although this is not what concerns most regular local citizens. However, this is what gets discussed a lot online and in the media.
Since recently Hollywood movies again use Russians as antagonists. The image of Russia in these movies is usually very bleak, dark, and depressing. Many foreigners believe Russia to be a cold country with lots of snow. (They don't even know that it may be quite hot in summer.)
Russians indeed do not smile to strangers. This makes visitors to the country feel unwelcome. But that's because of the old adage: Smiling without a reason is the sign of mental disability. Only a fool smiles without a reason. When Russians have a reason, they smile and laugh a lot.
Russians have low respect for laws and rules. They may be some of the worst drivers in the world. Watch Russian car crash videos on YouTube, you will understand.
Russian economics got badly hit lately with low prices for oil and gas. However, that's not reflected in the external image of the country but on its internal situation.
Corruption is widely admitted to be a problem in Russia.
Some post-Soviet countries and the former Eastern European block countries are in strong opposition to Russia, especially in the Baltic region (Estonia, Lithuania, Latvia). There is a lot of grievances coming from Soviet times. After the situation with Ukraine, small European countries have concerns about their own safety.
Is Russia's negative reputation justified? Russians believe that their country is great and it's ahead on many fronts. The level life today is definitely better than during Soviet times, when people were mostly happy and content.
But let's not forget that Soviet Union collapsed already 24 years ago. Life in the west changed since then dramatically, too. Russia today has the same modern conveniences as any western country; it's just the question whether people can afford them or not.
Is Russia a Bad Place To Live?
Geographically, Russia is the largest country on the planet.
It's nearly twice the size of the second largest country, Canada. (USA is the third.)
It covers 9 times zones (until recently there were 11 time zones, they joined some of them to simplify the management).
But most of its territory is in the colder regions, many of which are uninhabitable.
So, talking about a place to live, there is a lot of locations to choose from, some are prettier or more awful than others. The quality of life largely depends on where precisely you are situated.
Bigger cities offer better lifestyle.
Smaller locations, villages, regional towns are rougher and life is harder.
Personally, I don't like cold. I lived in Russia for nearly 30 years and I don't miss the snow a single bit. Where I used to live, Yekaterinburg in the Urals, on the boundary between Europe and Asia, it could be up to -35C (-31F) in winter.
That's pretty freezing. I don't understand why anyone would be living in such a weather. Although in summer temperatures could reach +35C (95F).
But lots of people live in the areas with 4 seasons. So, cold winters are not the reason to say that Russia is a bad place to live.
Moscow and St. Petersburg have sizable expat communities, largely due to Russia's low personal income tax. To pay 13% personal tax, a foreigner needs to spend in the country 183 days or more. If they reside there but spend less than 183 days, then they have to pay 30% tax on income, 15% on dividends.
Tax benefits are the main reason why some foreigners choose to live in Russia. The other reason is low cost of living. A westerner with a modest income, such as pension, can afford a better lifestyle in a Russian city than in his home country.
Cultural environment is diverse and exciting, and if you are not concerned about politics, life there could be not too bad.
Many Russians genuinely believe they wouldn't be able to live anywhere else. They think their country has far superior facilities and values. Russians believe that they are deeper, kinder, and more understanding than western people.
So, is Russia bad? Of course, like every country it has its own awful and wonderful things.
To say that Russia is a bad country would be inaccurate. Its citizens lovingly call it, Mother Russia, and have the greatest respect to their motherland. They may have complaints about the government but I haven't seen a nation who would be absolutely happy with their leaders.
I would certainly recommend you to visit Russia and make your own mind. Go to Moscow, St. Petersburg, take a river cruise, ride a long-distance train. Chat to locals. You will see the side of the country that you never knew existed.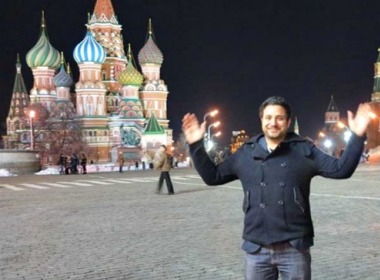 Read also:

Share this article