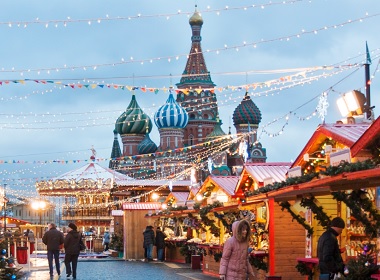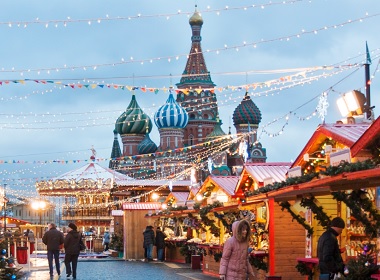 If you are trying to get a bright picture of Moscow in winter, it may be testing. According to BBC reporter Oleg Boldyrev, in December 2017 residents of the Russian capital only saw the sun for 6 minutes. For the whole month.
This is quite extraordinary even for Moscow in winter, as the regular norm is around 1 hour per day during this season. Meteorologists say it's cyclones from Atlantic that are at fault.
Moscow winter is too hot
The problem is exacerbated by the warmth, which means that Moscow streets are bare, without either snow, typical for the cold season, or green trees, cheering up residents in summer. The weather in December this season was 5.8˚ warmer than normal for the month.
Without the brightness of the snow, Moscow streets look pretty gloomy. There were a few snowfalls but the snow melted away. At the end of January, the sun only gets over the horizon at 8:40 am and the sunset is at 4:30 pm.
So, if you work the regular hours from 8 to 5, as most people working at factories, you get up and go to work in the dark. When you get out of your office, it's dark again.
Maybe, that's why Russians are known for being gloomy. They just match the weather.
Combating winter blues
Scandinavia, which combats similar weather patterns in winter, introduced special bright lamps to cheer the mood.
So, what do Russians undertake to combat the winter blues?
"Fill the time with a bit of everything — books, booze, music and walking. Russians are good at waiting for things to pass," the Russian reporter responds. "By now most of us have lost hope of a classic Russian winter."
Earlier this month we reported on what Russians do at -55˚ in Yakutia. It seems like subzero temperatures may not be the worst option!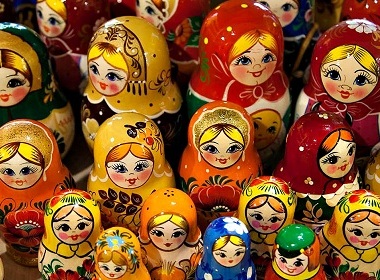 Read also: