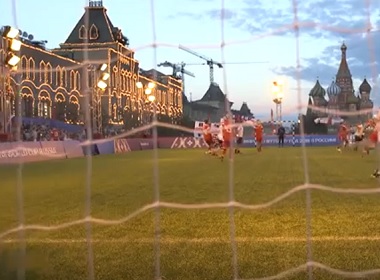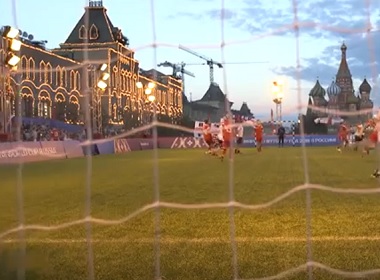 Russia's hosting 2018 FIFA World Cup seriously affected sales in the real estate market in Moscow. In the last two weeks of June the demand for lived in apartments dropped by a quarter, Lenta.ru reported.
Drop in real estate sales in Moscow due to World Cup 2018
Some locals report that no one is really working right now in Russia, with the whole country glued to TV screens and discussing the results of the latest games. Suddenly even people who never took interest in soccer became huge fans.
This excitement with soccer is the reason for the sharp drop in interest in the real estate market, experts point out.
The number of apartment listed for sale in Moscow dropped by 30% in the last 2 weeks of June.
"All attention of many potential sellers and buyers of second-hand properties is diverted to hot battles on football fields, where the outcome of the game is decided sometimes during the last minutes. As the result, instead of singing off deals, people fire up at stadiums, in fan zones or sport bars," real estate experts from INKOM agency reported.
Many people have apparently took vacations to follow the soccer championship with the view to attend most interesting games.
At the same time analysts predict that the market should come back to normal once the championship is over. But it may happen only after August, as summer is a traditional vacation time in Russia, with people trying to get away to sea shores while the temperatures are up.
Soccer rules the day
Even the Red Square in Moscow was turned into a soccer field for a fun game between England and Russian supporters. Locals won 15:1. The video, published on 2 July, shows the best moments of the game on the Red Square.
Earlier we reported on controversy about the most beautiful Russia's soccer fan. The young lady dressed in national Russian colours attracted attention of the media on the opening ceremony of championship, but days later vicious rumors filled the Internet about the girl being part of 18+ industry. The pretty girl hit back on the Internet gossips, which had been unashamedly picked up by many international media outlets.
In Russia itself the topic of local girls going out with foreigners sparked a huge discussion online and on social media. Apparently, local guys are unhappy about the attention that Russian ladies pay to foreigner spectators who came to support their teams. The jealous males even started social media groups calling to shame women who are noticed in the company of foreign men. In response, local ladies sais that men are simply jealous, as they are used to getting women's attention easily, and how they got some competition.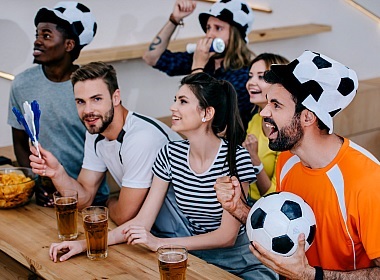 Read also:

Share this article