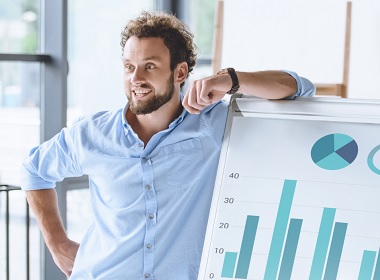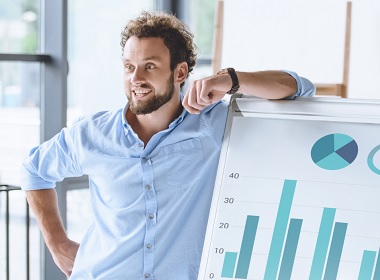 There are a lot of aspects that employees pay attention when searching for a job. A convenient location, friendly coworkers or positive feedback on social media – but what attracts people the most? One thousand Ukrainians told Rabota.ua about their preferences.
What is important for Ukrainians when they search for a job
Certainly, reasons why the job is suitable or not vary from one person to another. So, what exactly Ukrainians are looking for when deciding to apply for a job?
1. Wages
Obviously, the main factor that Ukrainians are concerned about while searching for an appropriate position is the salary (92%). An employee wants to work with people who are fair and transparent when it comes to the wage. Ukrainians are very serious about this issue due to the constant rising of commodity prices. When the goods are getting more expensive and the wage remains the same, it's essential to, at least, get the salary without delays.
2. Career opportunities
The second thing that is important for prospective employees is an opportunity for career growth (73%). If the wage isn't high enough or the position seems to be quite difficult, there's still going to be something positive in this job, like professional perspectives. Almost the same amount of people said they care about the favorable environment in the office. Good location is important for the half of the respondents.
3. Reputation
The company image's online and in the media is important for 65% of Ukrainian employees, who pay close attention to the quality of the website, first of all. It should be easy to use, simple and informative. The comments of former workers are also considered to be useful while choosing the company: 59% of job seekers said so. Only 9% of Ukrainians take into consideration the quantity and attractiveness of the company's ads.
4. The team
Speaking about the future colleagues, one of the most attractive factors is a large number of qualified professionals. The same amount of respondents (39%) state that they would prefer having friendly coworkers over anything else.
5. Online reviews
Internet is the main source of information about available positions (48%). Thus, it's not surprising that one-third of Ukrainians rely on the feedback from former or present employees to decide whether to seek a position in this company. Every tenth employee seeks assistance from experts.
6. Flexible hours
53% of Ukrainians would like to have flexible working hours instead of any other form of employment. Almost 40% of respondents want to work in a company where the staff isn't under strict supervision all the time. Only 9% of employees are ready to work from morning to night.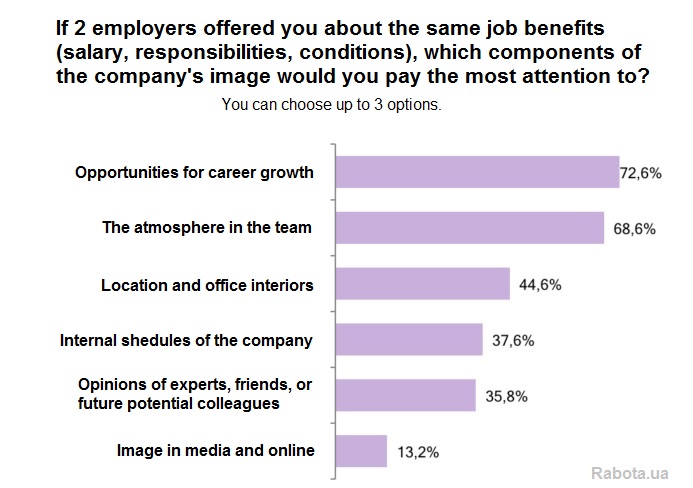 Info graphics
It's not only the remuneration that is important of residents of Ukraine when choosing which firm to join. The quality of the company's website took #1 position in evaluations.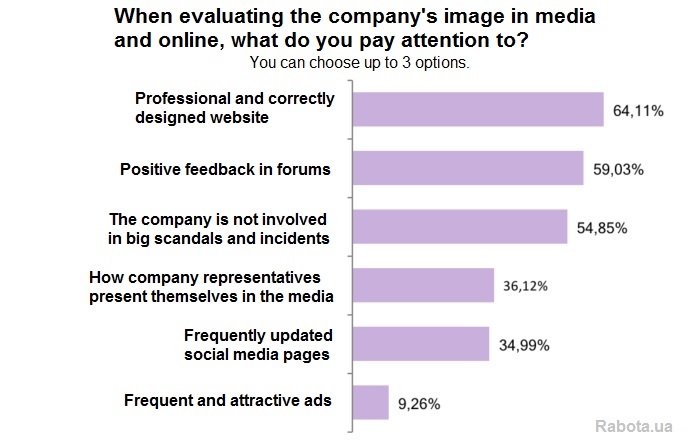 It seems that people are less concerned about how nice is the boss but pay more attention who they are going to be working with.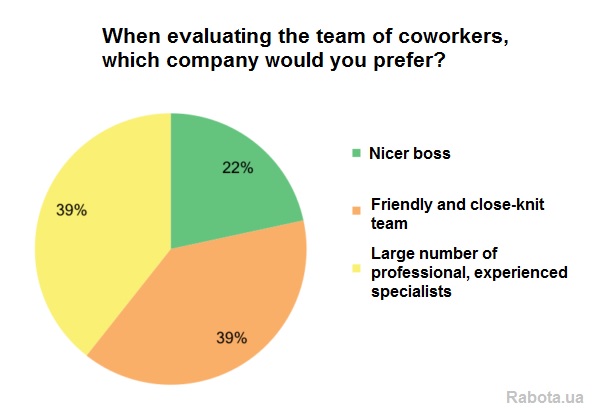 Growing in ranks and wages are two the most obvious answers to the question about evaluating perspectives in the new firm.
People trust Internet more than anybody else, when it comes to opinions about a future employer.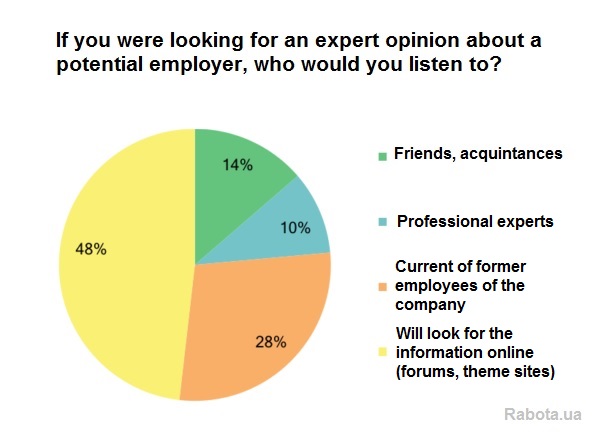 Flexible hours and the ability to work remotely topped the ranks in the question about schedules.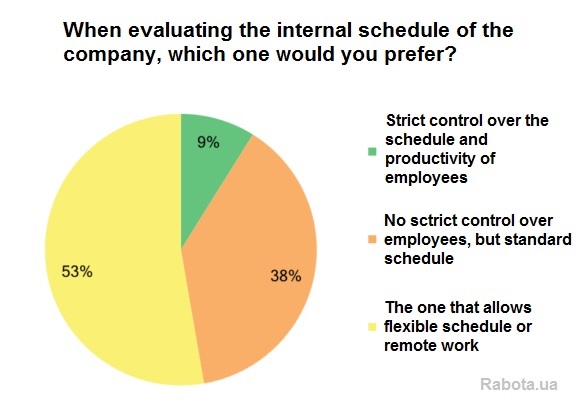 You may be surprised by paying wages on time is not a typical feature of Ukrainian jobs in 2018. Many companies delay payments for weeks or even months. No wonders that timely payment of wages scored nearly 93% when asked about other aspects that would influence the choice of workplace.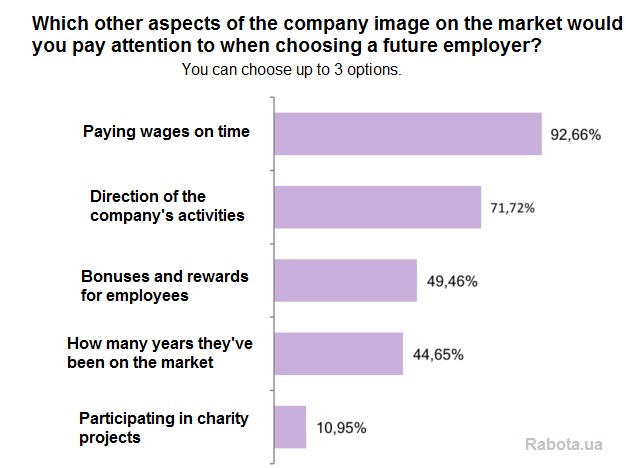 The average wage in Ukraine in April 2018 was USD 323 a month.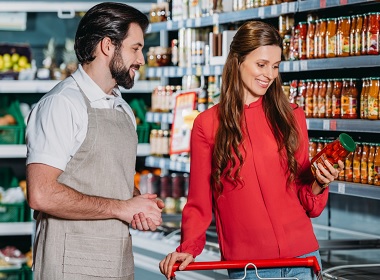 Read also: