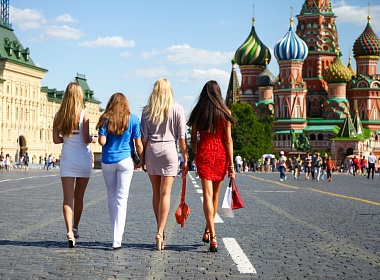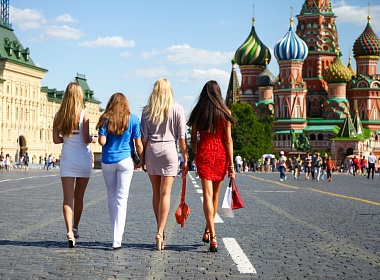 Many foreigners believe that Russia is a country where the weather is always cold. In reality, climate of Russia is diverse. It may be quite hot, up to +35˚C (+95˚F) in summer.
It's not always cold in Russia
The climate of the Russian Federation is characterized by changing seasons. All territory of the country has 4 seasons.
In colder places, below zero temperatures last longer.
In warmer parts, it's rarely below the freezing point.
The warmest areas are on the Black Sea near Sochi in the south-west (Krasnodarsky region), which lies in subtropics. The coldest areas are in the northern Far East region.
Republic Sakha is the place where the coldest place on Earth is located. The average temperature of January there is -46˚C (-50.8˚F), according to Wikipedia.
Weather patterns, average temperatures
The average yearly temperature is -15.5˚C (4˚F) in Oymyakon, Repiblic Sakha, and +14.2˚C (57.5˚F) in Sochi. But most days on the coast of the Black Sea in winter the temperature in winter is above zero and can reach +20˚C (68˚F).
The coldest it ever became in Sochi was -13.4˚C (56˚F).
The lowest temperature registered in Verkhoyansk, Republic Sakha, was -67.8˚C (-47˚F).
In some places such as Cape Chelyuskin sub goes down for 124 days in winter, while St. Petersburg has the famous "white nights" in June when it never becomes fully dark.
Nearly all of Russia is covered with snow during cold months of winter, except the coastal region of the Black Sea.
Difference between the coldest and warmest record temperatures is 127˚C (from subzero to above zero temperatures in different places): from +45.2˚C (+113˚F) to -67.8˚C (-47˚F).
Summer in the Russian Federation
Warmer regions of Russia get quite hot in summer, while in the northern Far East the snow melts but it's still rather cool.
Average temperature among all regions in July is +15.6˚C (60˚F).
Moscow: +18.2˚C (64.7˚F)
Sochi: +22.3˚C (72˚F)
Yekaterinburg: +17.3˚C (63˚F)
Novosibirsk: +15.5˚C (60˚F)
So, if you plan to visit your Russian girlfriend in her home country during summer, you still need to bring a jacket for cooler weather. But it also may reach +30…+35˚C (+86-95˚F), so take your swimming togs with you as well!
Alternatively, you can meet somewhere in a holiday destination abroad. Here is the list of cheap places to meet Russian girls. Russian women love to travel and you will definitely find a place you could enjoy together!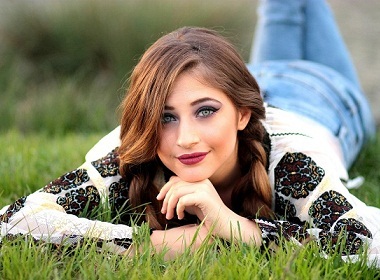 Read also: