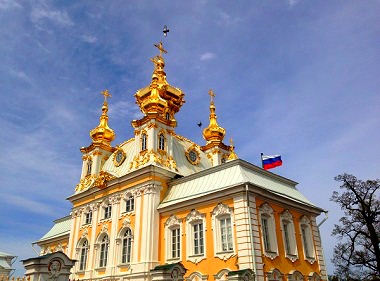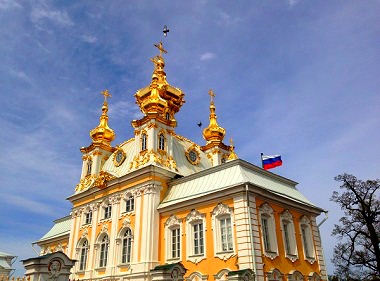 Foreigners may believe that Russia is known for its cold climate, vodka, bears, or even the recent drug cheating scandal that saw athletes banned from Rio Olympics. Communism and authoritative politics may also come to mind.
But how many positive facts you can think of? Russia is certainly famous for beautiful women. Anna Kournikova, Natalia Vodianova and Irina Shayk are some of the familiar faces that managed to concur the popular scene. (You probably won't believe that in Russia they may not even be considered supremely beautiful, just average.)
What Russians believe their country is known for
But if you ask Russians themselves what their country is famous for, the answers will be quite different. Here are the top 10 things that locals are proud of.
1. Russia was the first to send a man into the outer space.
Yuri Gagarin was a good looking guy who was the first human to loop around the Earth in a spaceship on 12 April 1961. Technically, it was still the USSR at the time. The space exploration program was the collective effort of its 15 republics and not only Russia. It was also the Soviet Union that launched the very first satellite Sputnik 1 on 4 October 1957. But these last century achievements are the major facts that the modern generation of Russian citizens are tremendously proud of.
By the way, the main Soviet cosmodrome was in Kazakhstan (Baikonur). This is where the first space flight with Gagarin took off.
2. Russia won the World War II and saved the humanity from fascist Germany.
This fact probably is surprising for you. You may not even be aware that Soviet Union was a part of the coalition (together with the United Kingdom and the USA) that fought against the Nazis. But every small kid in Russia knows the history of how the USSR was heroically fighting fascists since 1941 till 1945, having lost 40 million people in the course. (For comparison, Germany lost 10 million.) Russians believe that it is their giant efforts in 1941-43 that bled Hitler's aggression and paved the way for allies to win in 1945.
The efforts of the USA and UK in defeating Hitler are considered by Russian historians miniscule in comparison with what the Soviet Union endured. Yes, Russia's citizens are aware that Churchill and Roosevelt met with Stalin in Teheran in November 1943 to discuss opening of the second front. But the USSR was fighting ground battles on its territory since June 1941 while the USA and UK never had any occupants on their land. Americans and Britons only sent troops to Europe for ground operations in July 1944, and Berlin fell in May 1945—less than a year later. Soviets were struggling against Nazis alone for 3 years before the second front came in play. Hitler's army approached Moscow but was pushed back all the way to the German territory with heroic efforts by USSR troops. You may see some logic in why Russians feel strongly about their country's prevalent role in defeating Hitler.
Oddly enough, none of the other republics that were part of the Soviet Union claim victory over Nazis, although all of them had as much input and suffered just as greatly as Russia did. But in these former Soviet Union republics it's more about remembering fallen soldiers rather than fanfares of "victors". For Russians USSR's prevailing over fascist Germany 70 years ago is a top fact to boast about.
By the way, Stalin himself was Georgian and not Russian. Joseph Stalin was born 21 December 1879 in Gori, Georgia (country Georgia on the intersection of Europe and Asia on the Black Sea, not an American state). All his life he spoke Russian with а huge accent.
3. It is the largest country in the world.
Russia covers 1/8 of the planet's land area. Its area of 17 million square km (or 6.5 million square miles) is nearly double the size of the second largest country, Canada. The USA is in the third place. The territory of Russia lies both in Europe and Asia, making it transcontinental. With such a giant land area, Russia has diverse climate zones from subtropics to permanent frosting.
The country, however, is not known for its beautiful landscapes or magnificent cities. Which is a pity, as there is really a lot to explore and look at.
4. Russians are proud of their country being revered in the world politics.
Yes, citizens of the world's largest country are proud of their heritage, history, and global influence on the political scene. Like people of any nation Russians may complain about the way their state administration operates but they will still defend it furiously if you were to talk about it unfavourably. Today's young generation is highly patriotic.
5. It has the most beautiful women.
This is not even questioned locally but presumed to be the common knowledge, like the force of gravity. Why else all these foreign men would be seeking Russian wives?
6. Russian language is one of the most difficult to learn.
You'd think it could be seen as a downside but no, it's a matter of national pride. Since the language is so hard to learn, it's more unique to speak Russian. It's a sign of intelligence in a way to be able to manage all the intricacies of the local dialect.
7. Russians have the kindest and deepest souls.
Think of it as "the mysterious Russian soul." In fact, in Russia acting irrationally based on one's feelings rather than trying to manage logical outcomes is seen as a virtue. Being cold-hearted about reaching your goals, on the other hand, is the sign of not having a kind and deep soul. So, natives are used to following their emotional attachments rather than a rational plan to move forward. That's why leaving their country for love is not seen as anything special. If you cannot find love at home, quite naturally, you'd go anywhere to find your One-and-only.
8. Strong family values that are more important than anything else.
Foreigners notice it immediately when visiting Russia, how family oriented are women and girls. For females, their husband and kids are the centre of the Universe. For unmarried women finding a partner and "creating a family" is their #1 priority in life. Guys also feel highly protective of their girlfriends and wives. Men are happy to be family providers and protectors. Unfortunately, because there are only 86 men for 100 women in Russia, finding a partner for life becomes a quandary for women.
9. Russia is the country with the most readers.
While the whole world watches TV and online videos, in Russia women and men still read a lot. Not only that, they comment a lot on the subjects they feel passionate about. In total, posts on the Russian blog of Elenasmodels.com attracted 10 times more comments than on its English version. But even on English pages, plenty of comments are from Russian readers.
Russians are proud of their broad spectrum education and encyclopaedic knowledge. They also believe they are the highest educated nation in the world. In 2012 OECD gave the first rating by the number of people with degrees to Russia (54%) after Canada (51%) and Israel (46%). The USA was in the fourth position with 42%.
10. The coldest place on Earth is in Siberia.
Again, you'd think that having such a harsh climate would not be a matter of a national pride—but it is. While residents of Australia, California, or Florida cannot even imagine living for half a year in subzero temperatures, Russians manage to enjoy life in places where getting outside in winter is an everyday challenge. Locals are proud of being tough. They even swim in the icy water in winter (they have to first make a hole in the thick ice to jump in a lake), which is not only for some crazy fitness fanatics but plenty of people might have done it once or twice just for fun.
Towns of Verkhoyansk and Oymyakon in Yakutia, Siberia, are competing for the title of the coldest inhabited place on Earth. It is so cold there in winter that boiling water freezes in the air if thrown from a kettle. The record low temperature in winter is -68˚C or -90˚F. In summer, however, it's very hot (+37˚C/+99˚F). Russians are proud to be able to survive conditions that most foreigners consider unliveable.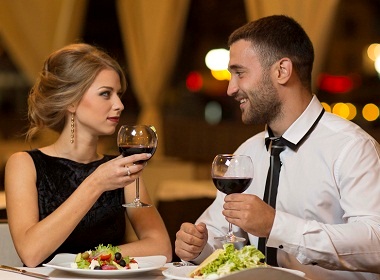 Read also: